Alexandria, a historic city in Virginia, is a highly sought-after destination for those seeking a charming urban lifestyle. With its picturesque streets lined with brick sidewalks, quaint shops, and stunning architecture, it's no wonder that finding the perfect home in Alexandria is a top priority for many homebuyers. From cozy townhouses to sprawling estates, Alexandria offers a wide range of housing options to suit any taste and budget. However, with so many choices available, the search for the ideal home can be overwhelming. In this article, A2B Moving and Storage will provide some useful tips and insights on how to navigate the Alexandria real estate market and find the perfect home that meets your needs and preferences.
How to prepare for your relocation?
To start with, relocating can be an exciting but overwhelming experience. Whether you're moving across the country or just down the street, proper preparation is essential to ensure a smooth transition. To help make your relocation process as stress-free as possible, here are some tips on how to prepare for your move:
Start early: Give yourself plenty of time to plan and prepare for your move. Start at least a few weeks in advance and make a to-do list of all the tasks that need to be completed before your move.
Budget: Set a budget and stick to it. Consider all the costs involved, such as hiring a moving company, packing materials, and any necessary travel expenses.
Declutter: Moving is the perfect time to declutter your belongings. Go through each room and get rid of any items you no longer need or want. You can sell, donate, or recycle these items.
Pack Efficiently: Packing can be time-consuming, so it's essential to pack efficiently. Start by labeling each box with the contents and the room it belongs in. Pack fragile items with bubble wrap or packing paper, and don't overload boxes.
Hire Professional Movers: Consider hiring Northern Virginia movers to make your relocation process easier. They have the experience and equipment necessary to handle your belongings safely and efficiently.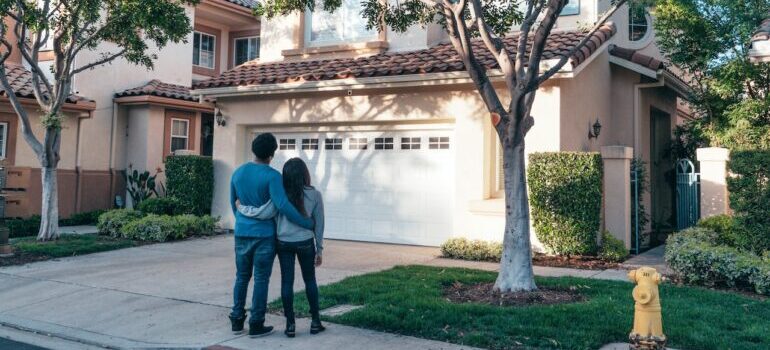 Finding the perfect home – what to keep in mind?
In order to find the perfect house, you will need to do some research. The first thing you need to do is to identify your needs and wants. Make a list of what you need and want in a home. This will help you narrow down your search and focus on homes that meet your criteria. Moreover, research the neighborhoods you're interested in living in. Look for amenities, schools, crime rates, and other factors that are important to you. Additionally, attend open houses and showings to get a better sense of the homes you're interested in. Pay attention to the layout, condition, and overall feel of the house.
Furthermore, don't be afraid to ask questions about the home. For instance, ask about its history, any previous renovations, and the current owners' reasons for selling. Once you've found a home you're interested in, get a home inspection to identify any potential issues or repairs that need to be addressed. All in all, take your time and make an informed decision based on your needs, wants, and budget. Don't rush into a decision that you may regret later.
A detailed guide to finding the Perfect Home in Alexandria
You will see that you will find a perfect home in Alexandria quickly! This is a beautiful town. It has many desirable neighborhoods, making it a great place to search for a perfect home. But first, you will need to contact moving companies Alexandria VA. They will help you move here in no time.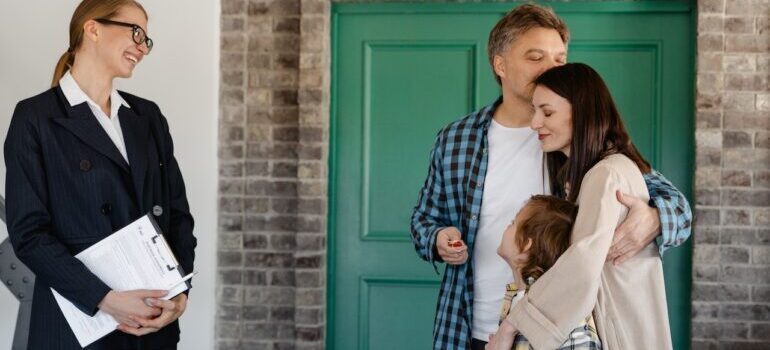 Alexandria is truly a charming and mesmerizing city. This historic city offers a mix of old-world charm and modern amenities, making it a popular destination for those seeking a bustling urban lifestyle. Here is what you need to know if you want to move here:
Rich history: Alexandria has a rich history dating back to the colonial era, with many well-preserved historic sites and landmarks.
Walkability: Alexandria's walkable streets and neighborhoods make it easy to get around on foot. Residents can enjoy strolling through the city's many parks, shops, and restaurants.
Diverse neighborhoods: Alexandria is home to many diverse neighborhoods, each with its own unique character and charm. From the bustling waterfront area to the historic Old Town, there is something for everyone in Alexandria.
Great food scene: Alexandria boasts a diverse and thriving food scene, with many restaurants serving up delicious cuisine from around the world.
Community events: Alexandria hosts many community events throughout the year, including festivals, concerts, and farmer's markets.
How to settle into your new Alexandria home after moving?
Moving into a new home in Alexandria can be an exciting but overwhelming experience. However, finding the perfect home in Alexandria wasn't as hard as you thought. After moving, you should unpack your boxes and belongings as efficiently as possible. Start with the essentials such as kitchen and bathroom items, and then move on to other rooms. This will help you feel more settled and organized. Consider renting storage Alexandria VA. If you have a lot of stuff, you can safely store them. Furthermore, establish new routines that work for you in your new home. This could include setting up a new workout or meditation space or scheduling a regular game night with friends or family.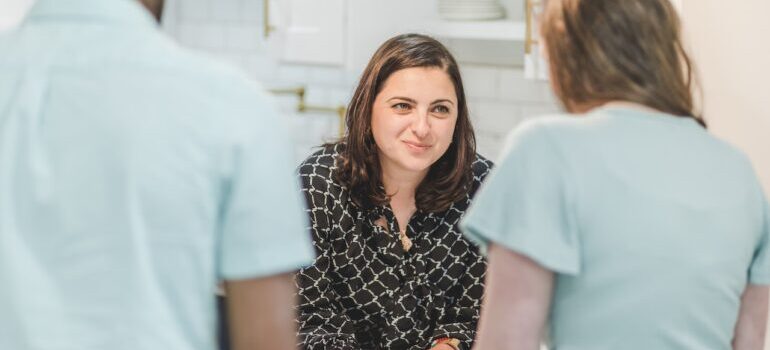 To conclude
Finding the perfect home in Alexandria can be a rewarding experience with its diverse neighborhoods, rich history, and vibrant culture. By identifying your needs and wants, researching the different neighborhoods, working with a local real estate agent, and attending open houses, you can find a home that meets your criteria and fits your budget. Once you've found your dream home, settling in and making it feel like home can be accomplished by unpacking efficiently, getting to know your neighborhood, getting to know your neighbors, decorating, and getting involved in the community. All in all, contact A2B Moving and Storage to get a free quote!