GET YOUR FREE ESTIMATE
"*" indicates required fields
Moving from one apartment to another is a process that can get complicated real fast. You need to ensure that all of your belongings are properly packed and secured for transport. Only these two things require considerable effort on your part. But if you hire our DC apartment movers, it gets infinitely easier. A2B Moving and Storage is a company that is in the business for over 24 years now, and we pride ourselves on creating fantastic relocation experiences for our customers. Our experience in the DC metro area is unrivaled, and our reputation is one of affordability, reliability, and service quality. Contact us today and allow us to create a relocation that you will remember for years to come!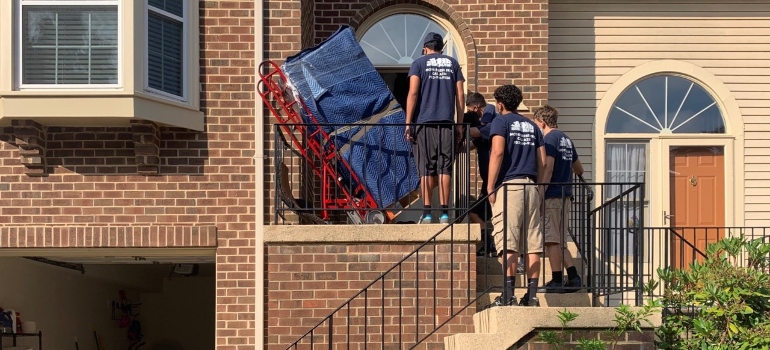 Moving your personal items has never been easier! Our DC apartment movers are at your service!
If you want to streamline your relocation process and allow yourself to relax, all you need to do is hire our apartment movers DC. They will make it so you don't need to worry about anything. All you will need to do is let us know how you want your relocation to proceed. With us, you are always in full control and every part of the process will be conducted according to your wishes. We can do as much, or as little, for your relocation as you wish. And if you wish to know more about us, and why you should hire us in the first place, simply get in touch with us and our representatives will explain everything. But in a nutshell, we are a company that puts customer satisfaction on a pedestal. This has always been the way we've been doing things, something that will never change.
We will help you to pack and prepare no matter the distance
Our DC apartment movers are fully capable of packing your entire household and prepare it for transport. Regardless of the distance involved, our moving crew is going to ensure maximum safety for all of your belongings. We never leave anything to chance, and we use only high-quality materials for our services. The best thing about our services, however, is how affordable they are. We work hard to ensure that our customers have the best combination of price and quality available to them. Simply request a free estimate and see for yourself! We have all the confidence in the world that you will like what we have to offer.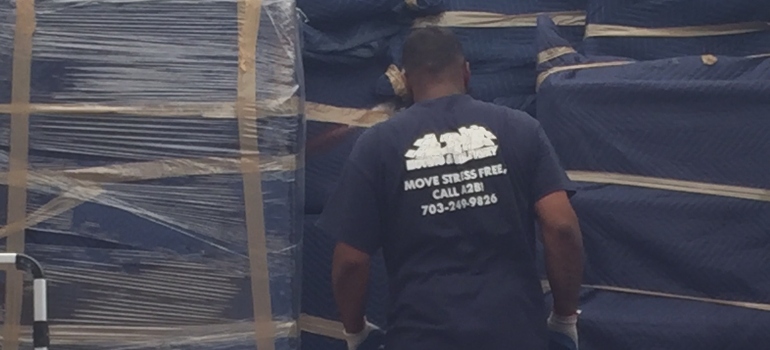 Dc apartment movers will help you to relocate your home office with ease
One of our close specialties is relocating home offices. Our moving crews are experienced in handling all sorts of office equipment and are proficient in the disassembly and assembly of office furniture. Our commercial moving services leave little to be desired. But the main reason why you should hire us is the sheer efficiency that we bring to the proverbial table. You will be able to start working as soon as possible if you entrust your relocation to our movers. However, even though we work really fast, we never compromise the safety of your items, not for one second. Safety and efficiency are the two main pillars of our company. We want you to know that your belongings are perfectly safe, at all times.
We are here to give you any kind of moving advice and to provide all necessary moving supplies for your upcoming apartment relocation
But the most important aspect of having our apartment movers DC at your side is the collected knowledge and experience that will be at your disposal. Our experts will provide all the moving advice you may require to make your relocation as easy as possible. Furthermore, if you end up lacking some moving supplies, we can bring them right to your doorstep! With us, you always have a valid option. Sometimes, this advice can be more beneficial than manual labor. But you get both for the price of only labor! Our full capabilities are always at your service, and we will only ever charge you for the things your relocation ends up needing.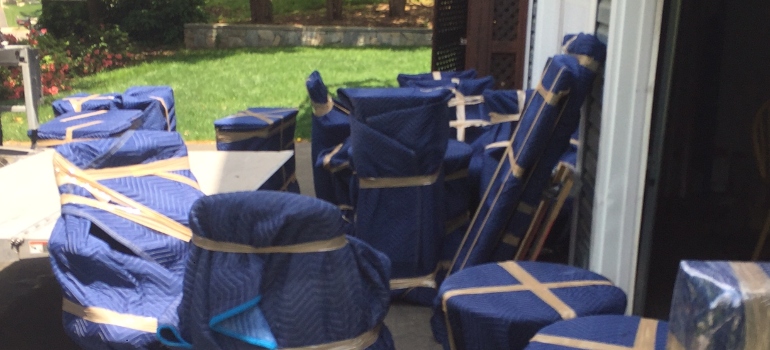 We are offering a variety of moving services for your needs
Speaking of which, every relocation requires a specific set of moving services. Here are the "packages" that we can currently offer:
You may need to mix and match services from different packages, at times. However, if you are moving locally, then our local moving package most likely has everything that you require. But there are cases where you might need a service from a commercial package or any other. It is always best to allow us to perform an in-home inspection prior to deciding on which services to hire. We are famous for being honest and transparent with our customers, and we will never "tack on" any services that you will not require. We will provide you with advice and nothing more. It will always be up to you to customize your relocation and decide on the amount of convenience that you wish to have. The only thing that we will do is put options on the table.
Get in touch with A2b Moving and Storage – Trustworthy and reliable moving professionals!
If you want to have the optimal experience with your DC apartment movers, you will want someone experienced, reliable, and trustworthy. You will want A2B Moving and Storage. As one of the leaders in the metro DC area, we are fully capable of creating relocations that you will thoroughly enjoy. Contact us today and let us know what you expect from your relocation. We will make sure to fulfill and exceed your expectations! With us at your side, you can expect a smooth and efficient moving process!
Get in Touch
"*" indicates required fields