GET YOUR FREE ESTIMATE
"*" indicates required fields
Are you thinking about moving to an entirely different state? At a certain point, such a change could definitely be beneficial. However, an interstate relocation can truly mean a huge change in your life. As a result, you're probably going to need some professional assistance with this. And in that case, A2B Moving and Storage DC is more than happy to help you out! You can count on our people to be the best interstate movers DC has. Our company specializes in all kinds of relocations, which is why you should contact us if you need help with any kind of move at any point!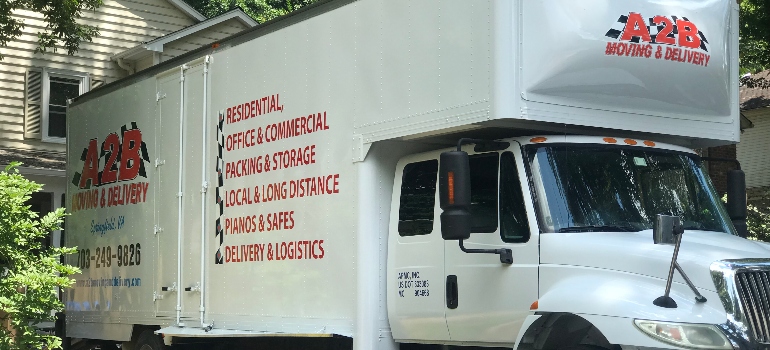 Why hire our interstate movers in DC?
Preparing for a relocation can be a wondrous process. After all, moving to a new place is a tremendous thing; but apart from being beneficial to you and your family, it also requires a tremendous effort. Considering this, you should do everything that you can to ensure that this is a perfectly smooth transition. But as you'll realize after you get into the details of these plans; moving is not something you do with complete ease. Indeed, there will be plenty of different tasks to handle, and a lot of hurdles to get over before everything is over.
From making a perfect moving plan to dealing with packing and utilities; you will definitely need someone to help you out with this. And in case you decide to opt for the most professional interstate movers DC has; you will find that A2B Moving and Storage DC is your best bet! Our company is more than happy to facilitate any kind of interstate (or other) relocation!
We can assist with all kinds of relocations
One of the biggest things that we've tried to achieve here at A2B Moving and Storage DC is to allow our clients to be completely relaxed during their move. And we achieve this by dealing with absolutely every aspect of a relocation that our clients are embarking on. That means providing a wide breadth of relocation services. We don't focus on just one thing; instead, we've always strived to make sure that you don't need to go anywhere else for any type of help with your move. Our company is a one-stop shop for people who require moving assistance – and our interstate movers in DC are more than happy to provide it!
With us, you can find:
As you can see, our movers are more than adept at providing all manners of expert assistance during relocations! Make sure you give us a call regardless of what you may need during your move.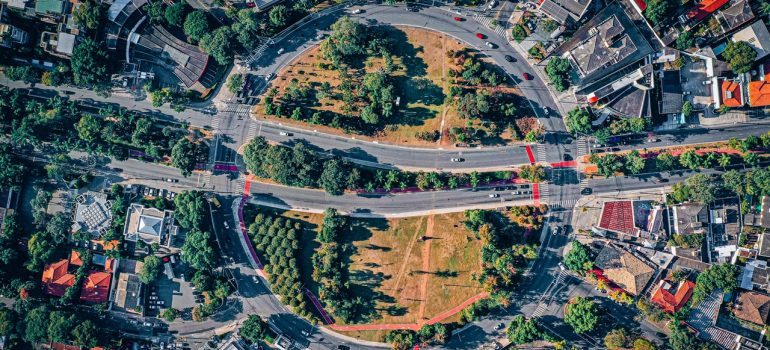 Residential moving requires the most trustworthy interstate movers in DC
We have already mentioned that relocating to a new home is one of the most delicate and personal processes that a person can go through. And that's something that the employees of A2B Moving and Storage DC understand perfectly. After all, hiring interstate movers in DC for this kind of job means having a great degree of trust in them. Indeed, trustworthiness is something that is absolutely essential for residential movers. You need to be certain that the people you hire will treat your cherished possessions with the carefulness and reverence that they deserve. 
That's why our interstate movers in DC are perfectly poised to handle any residential relocation for you. We have decades of experience in the moving industry; we've used this time to perfect our relations with our customers and ensure that we put their needs above everything else. 
We also provide supreme storage solutions
Many people assume that moving is nothing more than just loading stuff up into a van and driving all of it somewhere; which is absolutely wrong. In reality, there is a lot more to this process; from the monumental decision to relocate to the practical logistics of the move. After all, this will something that will have a major impact on your household. For instance – you may easily find that you don't have enough room for all of your stuff in your new house; or you just don't want to relocate all of this at once.
Our interstate movers in DC know this and want to ensure that we can take care of this aspect of your move too. Hence, A2B Moving and Storage maintains some of the best storage facilities in all of DC! You'll find that we offer excellent climate-controlled storage; ensuring the pristine preservation of any sensitive electronics, furniture, or clothing. And if you're wondering if your items are safe in our hands, there's absolutely no need to worry. The security of your items is absolutely essential to the staff that manages our storage facilities. We utilize only state-of-the-art surveillance and security equipment to ensure constant monitoring of all goods that you entrust to us!
Our movers can handle even the most delicate tasks
Above all else, we recognize that no two relocations are the same; which is why we're fully prepared to handle absolutely any kind of relocation-related assignment. And that's what separates a professionally handled relocation from an amateur one. For example – how would you handle the relocation of a piano? If you need to do something like that – we've got people who can handle the job with absolute carefulness and ease! With us, you'll have nothing to worry about.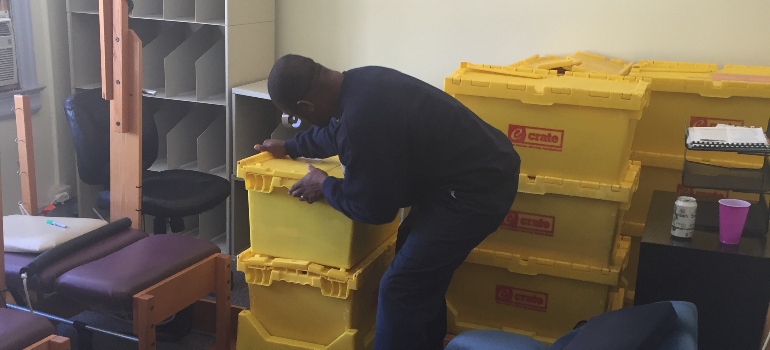 Contact us for any kind of assistance
At the end of the day, your comfort and trust are of immense importance to us. That's why A2B Moving and Storage is more than happy to help with anything that you need over the course of your move! Just contact us, and we will jump at the chance to help you out.
Get in Touch
"*" indicates required fields