GET YOUR FREE ESTIMATE
"*" indicates required fields
Relocation is said to be one of the top three stressful events a person can experience during their lifetime. Relocation is also something everyone goes through sooner or later, with many people relocating on a yearly basis. If you happen to be moving your commercial or household belongings in Ashburn, you are most likely already searching for the best moving companies in the area. And if that's the case, all you have to do is turn to A2B Moving and Storage for assistance. Our company has hired some of the best movers Ashburn VA had to offer, making sure all of your needs are catered to. Give us a call and provide yourself with top-notch moving and storage services.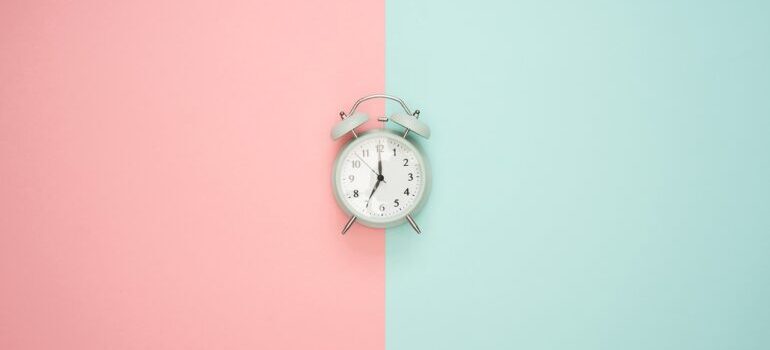 A2B Moving and Storage is set on turning your dreams into reality
Every person wishes to experience an easy and stress-free move. Those feelings are going to be the same the first time you have to relocate, and they will stay the same every time after that. At A2B Moving and Storage, we know how difficult, strenuous, and emotional moving can be. That's why we have had one and the same mission for more than 24 years – providing you with a moving experience that you can enjoy. Thus, we have paid a lot of attention to the overall process of hiring the right movers in Ashburn, VA for you. All of our movers possess certain qualities, including:
Experience – we are an experienced company that works with some of the most experienced movers Virginia has to offer.
Security – our movers are a safe bet as they have successfully gone through all the necessary background checks.
Knowledge – you will be working with skilled and trained movers who know how to treat your items.
It goes without saying that these three qualities are merely the beginning of everything our team has to offer. Hence, the next time you find yourself searching through the best moving companies Ashburn VA has to offer, you should pick up your phone and dial our number. Our job will be to carefully listen to your needs and expectations, after which our company will ensure your dreams and desires come to reality.
Let some of the best movers Ashburn VA take care of relocation planning
Whether you are going through an office or residential relocation, there is one thing you are going to need at the very start of the process – a good plan. Only with a solid moving plan can you manage to have a successful relocation from point A to point B. When it comes to relocation planning, your organizational skills aren't of big importance. For a good moving plan, experience is of utmost importance. As one of the most experienced moving companies Ashburn VA currently has, you can rest assured that A2B Moving will be successful in creating the perfect plan for you.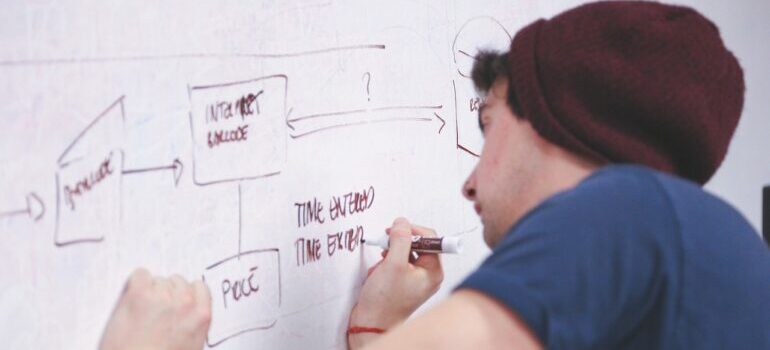 What makes one moving plan perfect is personalization. Our Ashburn movers always tailor the plan according to your needs. Nobody before has had a moving experience quite like yours, which is what makes your move special. And for A2B Moving and Storage, every customer is equally special and, therefore, of equal importance.
Move your household, apartment, or office pieces with some help from our team
With our company, it is the customers who decide our level of involvement in their relocations. Our Ashburn moving team can provide you with a full-service relocation or we can help you with certain tasks only. That's why we always give you an opportunity to decide whether you want to add special moving services to your package, such as a team of piano movers in Virginia. Moreover, we know that there are many different relocation types out there. That's why we put the following teams at your complete disposal:
All of our teams have one thing in common – they provide premier care for your belongings. With our movers from Ashburn, VA, all of your items are going to stay safe and protected during transfer. Rest assured that our movers have sufficient experience with all types of household and office items, so you don't have to worry about any of your belongings.
Instead, you can request a commitment-free moving quote from us and be one step closer to our high-quality moving services in Virginia. Our full assistance comes at affordable prices, so don't hesitate to contact us.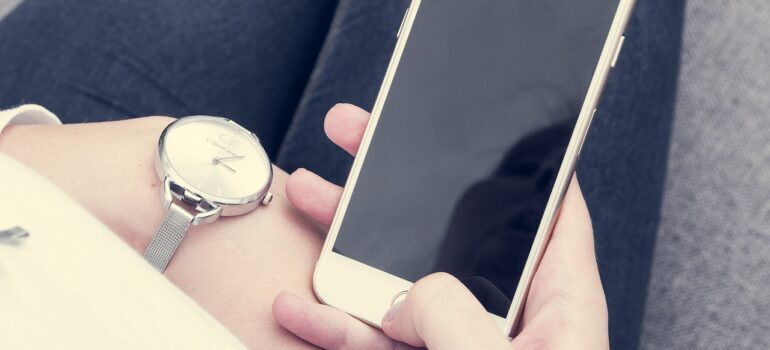 A2B Moving and Storage offers a plethora of different services
Our company aims to be a one-stop shop where you can find assistance for all of your diverse moving needs. We were very careful when composing our range of moving services, as our goal was to provide you with the best options. Therefore, some of the additional services we offer include:
If you are searching for moving companies in Ashburn VA with a wide range of moving assistance options, then you ought to turn to us. Our teams will make sure you are happy and relaxed from the moment you get in touch with us until the moment you settle into your new property in our beautiful Ashburn. There's nothing more important than customer satisfaction for our team.
A short introduction to Ashburn, Virginia
Before you move, you might want to know a few facts about your new city. So let us introduce them to you. The Ashburn VA is located in Loudoun County and is relatively new. Namely, the area where Ashburn is located today was mostly open farmland until the 1980s. It has since become a major high-tech hub and a home to AOL's headquarters. To illustrate the importance of Ashburn when it comes to hi-tech, it is enough to say that about 70% of the world's internet traffic flows through it. The city also developed into a commercial hub. And accordingly, its residential area was growing fast too.
This career-promising city attracts many millennials and young professionals. Are you one of those planning to move there alone or with the family? If so, be sure to contact the reliable Ashburn VA movers.
Ashburn real estate and household income
Usually referred to as the Washington DC suburb, Ashburn has 44,950 residents. So, if you are planning to purchase a home, you should be prepared to pay $534,100. That is the median home value in the area. In case you want to rent until you find the neighborhood that best suits you and the family, it will cost you about $2,108 a month. The median household income is $139,188. And, 70% of Ashburn residents are homeowners.
Your family and kids will benefit from moving to Ashburn
Ashburn is like an oasis, surrounded by lush forestry, wildlife, and acres of open spaces. So, you will have ample places to take your kids hiking and biking. Ashburn residents especially like to follow the 45-mile paved trail of the Washington & Old Dominion Railroad Regional Park. Or, you and your kids can enjoy spending time in some other park too. The choice is great, and you will find many enjoyable parks in Ashburn. The largest three among them are:
Ashburn Park (nature trails, multiple playgrounds & picnic areas in a wooded setting)
Bles Park (scenic wetlands, soccer fields, trails & a playground)
Trailside Park (playground, ball fields & hockey rink)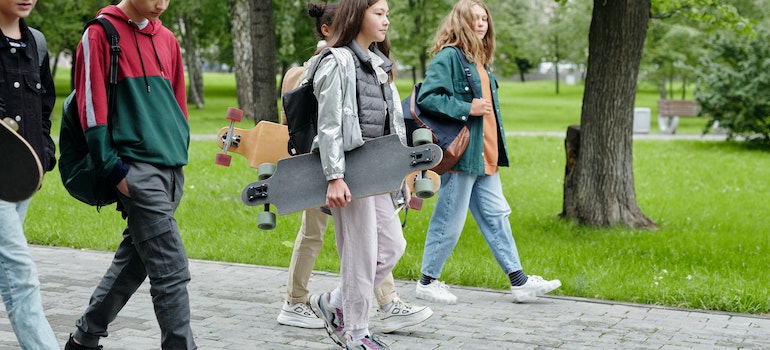 Ashburn schools
There are many highly-rated public schools in Ashburn. So, besides enjoying nice surroundings, your kids will also have an excellent education. The top public schools in the city are:
Briar Woods High School (92% of students are proficient in math, and 97% in reading)
Broad Run High School (89% of students are proficient in math, and 93% in reading)
Stone Bridge High School (87% of students are proficient in math, and 93% in reading)
Eagle Ridge Middle School (95% of students are proficient in math, and 93% in reading)
Another important factor for parents is the safety of their kids. So, you will be satisfied to learn that Ashburn has high-security rates. Basically, you can let the kids go around on their own, without fear that they will be assaulted.
Choosing the right subdivision
Before hiring Ashburn VA movers, you will have to decide which city part is the right one for you. Namely, Ashburn is a large area. So, it is divided into several subdivisions. The most popular among them are:
Broadlands
Brambleton
One Loudoun
Belmont Country Club
Ashburn Farms
Ashburn Village
Besides, although subdivisions are fast-growing, the houses you will find are built in the traditional, New England style. Also, you will be able to choose between two-story, single-family houses, apartments, and condos.
Your move will be smooth sailing with the right movers in Ashburn VA
There is no longer a need for you to feel scared at the mere thought of your impending move. To resolve all of your worries related to your move, all you have to do is contact A2B Moving and Storage. It will be the mission of our movers Ashburn VA to provide you with a seamless transition to your new location. Moreover, we will provide you with premier yet cost-effective moving services, making your move something to remember in the years to come.
Get in Touch
"*" indicates required fields