Commercial Movers
Save time and money by organizing a disruption-free commercial move guided by commercial moving experts with a long history.

GET YOUR FREE ESTIMATE
"*" indicates required fields
Looking to relocate your business, in a fast, efficient, and safe manner? Hire some of the top commercial movers DC has for all your moving needs! A2B Moving and Storage will enable you to resume your business operations in the shortest amount of time possible! Our team of experts will take care of all the planning, heavy lifting, and anything else that your move requires. You will be able to focus your attention elsewhere, away from relocation. We are your ideal moving partners! Contact us today and request a free quote!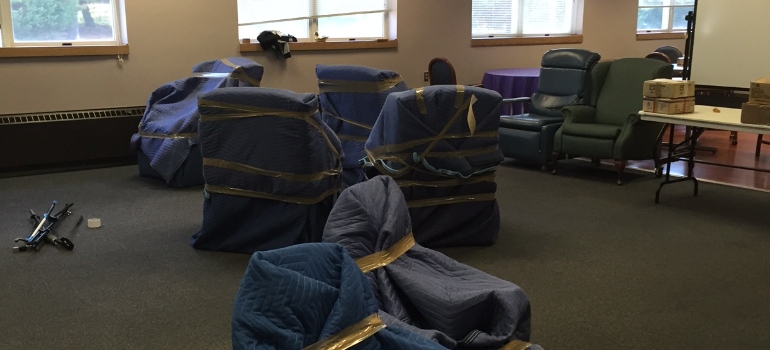 Why hire our DC commercial movers to assist with your upcoming business move?
The main reason why you want our commercial movers DC area-based on your side is the sheer efficiency of our process. We plan the entire relocation to the tiniest detail, ensuring that there is no overhead or unnecessary delays. Our office movers DC are true experts and will create an amazing relocation experience. After all, it is our firm belief that your satisfaction comes first. All of our efforts are always geared towards that goal. But if you want to find more about us, and how we can make your relocation a lot smoother, feel free to contact us directly and ask anything you might want to know. We will be happy to hear from you! You can also ask us about any specific relocation advice, which can make the process even easier.
Our office movers in the DC area use high-quality packing materials and professional moving equipment
We never compromise safety. Even though our services are quite affordable, the safety bar is never lowered. Our DC commercial movers are going to protect your office equipment with a combination of skills, training, high-quality packing supplies, and modern moving equipment. Our team always has everything that is required for the task at hand. Additionally, we leave nothing to chance and are always prepared to tackle any moving-related issue that stands in front of us. And the best part? All of this is really affordable. Ask for a free estimate today and you will see exactly what we mean. It is our policy to always search for a way to reduce the cost of your relocation while retaining the quality services we are famous for.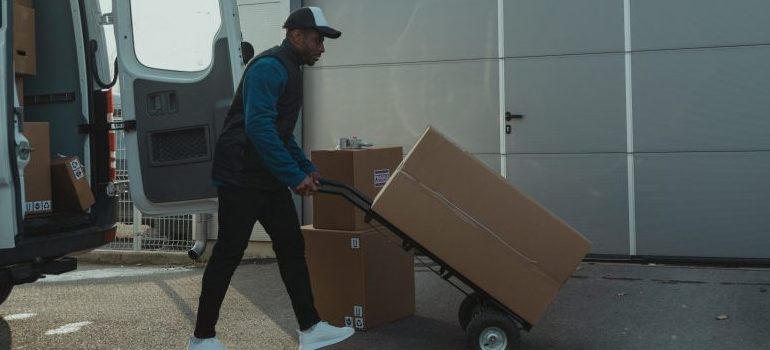 We will protect and relocate your business equipment swiftly and efficiently
Our process, in essence, is really quite simple. Our commercial movers DC identify what is required for a safe and efficient moving process first. After that, we gather all the necessities needed to achieve outstanding results. When our DC office movers are on the job, you can relax and divert your attention elsewhere. If you entrust your office relocation to us, we will make sure that everything is delivered to your new place of business safely and timely. We understand that you are eager to start working at your new office as soon as possible, and we always do our best to enable it. However, we never rush things. Our relocation process ensures both speed, efficiency, and safety.
If you so wish, we are fully capable of performing the entire relocation on our own, without much input on your part. While this is admittedly sub-optimal, as it is always better for you to take a more active role in your relocation, it's a way for you to free up your time even more. Our years of experience enable us to conduct any relocation process on our own. However, the more guidelines you provide to our office movers DC, the better. But if you simply want to relocate your business without any time or energy spent to make it happen, just let us know! We will handle everything for you!
Our DC-area commercial movers offer convenient storage solutions
Usually, a relocating business can profit from having a suitable storage unit. This is why we have a selection of storage units for you to peruse. We have numerous types of storage options, in various shapes and sizes. Our commercial movers from the DC area can relocate some of your items to one of these units located in Alexandria, VA if you so choose. All of the facilities are clean, safe, and easy to use.
Before you choose a storage unit for your purposes, it might be in your best interest to contact us for some advice. That might enable you to reduce the overall cost of the move, by virtue of having optimal storage space. We will never try to "sell" you on a unit that you don't actually require. We believe in doing business honestly and transparently, after all. Feel free to get in touch with our representatives.
Choose our moving professionals for a plethora of reliable moving services
Our commercial movers DC operate through a package of moving services. Here are some of them that you can expect from our company:
But that is definitely not everything that we can offer. As we are a full-service moving company, you can expect even more moving services than that. Basically, if you need specific service chances are that we can provide it for you. And if not, we will be able to come to a satisfactory solution for you and your business. Our experience and knowledge combined enable us to come up with creative solutions, even on the fly. But for the most part, our standard moving services are going to fulfill all of your needs.
Contact A2B Moving and Storage today and have a smooth commercial relocation!
If you want to enlist the help of our commercial movers DC for your business move, all you need to do is get in touch with us. Contact us today and our office movers DC will start planning and organizing your relocation. When you have A2B Moving and Storage on your side, there is nothing to worry about! We will provide you with the relocation experience of your dreams, and your business will be up and running in no time! 
Get in Touch
"*" indicates required fields