Long Distance Movers
Ensure a cost-effective long distance relocation to or from DC, with the support of our professional team.

GET YOUR FREE ESTIMATE
"*" indicates required fields
Moving your home or office to a distant location is one of the most difficult and stressful events you can go through in your life. After all, there is so much room for error between point A and point B that damaging your items is a fairly common thing. At A2B Moving and Storage, we want to make sure you have a seamless transition to your new home or office in DC area– that is why we can provide you with a team composed of some of the best long distance movers in DC. Give us a call and our team will handle your move from start to finish with ease and efficiency that comes with more than 24 years of experience in the industry.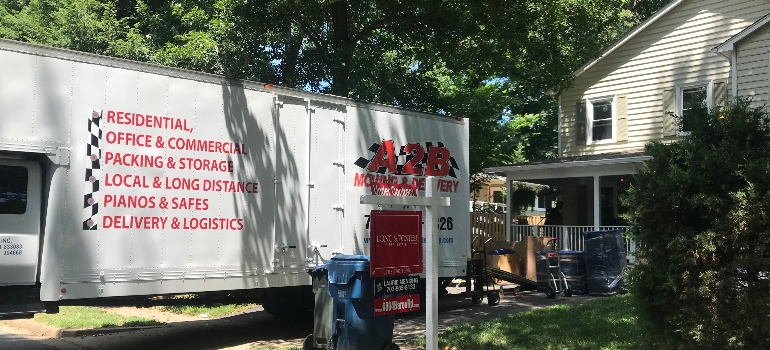 A2B Moving and Storage provides you with a full-service moving experience
At A2B Moving and Storage, we have many goals and aspirations. But one of our main goals is making sure that all of our customers have a smooth relocation. We know how stigmatized the entire relocation process has become, and we aim to change that through our moving services in DC. Thus, our company has put together a range of assistance options that provide every type of help that you could need during your upcoming moving endeavor. Apart from our long distance movers DC, we also offer a plethora of different moving services.
Our DC moving services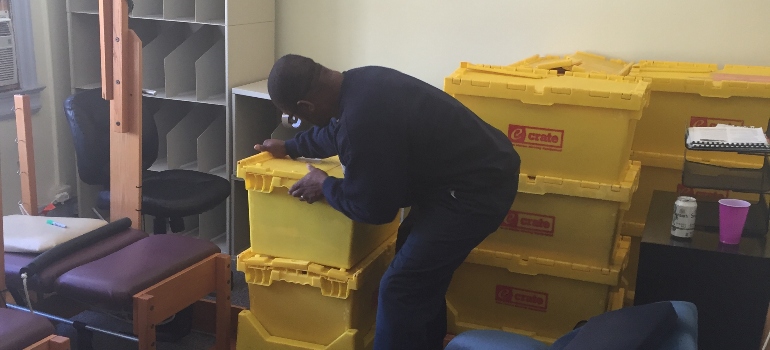 All of our services come at affordable prices which is something you can check by yourself by requesting a free moving estimate. A2B Moving and Storage also provides $100 off for your long distance move. We don't mind going the extra mile to ensure your satisfaction.
Get premier moving assistance that some of the best long distance movers DC have to offer
A2B Moving and Storage is a company with more than 2400 satisfied clients per year. All the credit for such a flattering statement goes to our trained and qualified long distance movers DC Area trusts. Our company pays extra attention every time a new person has to be welcomed into the team. We are aware of the fact that the success of your relocation depends on the skills and knowledge of your moving team. Thus, our company has always been determined to hire only the most trained and qualified movers for the job. It is due to the many qualifications of our movers that we have become one of the best DC long distance moving companies has to offer.
Our long distance movers DC area loves can't give any guarantees. However, their pristine track record suggests that all of your items will stay protected during your move. Our moving team has 24 years of experience, which makes it easy to keep your fragile items, furniture, appliances, and electronics safe and protected.
With all the fraudulent moving companies that have appeared in the last decade, keeping yourself safe during your move is of the utmost importance. And what's important to you is even more important to us.
Get a personalized moving experience with our DC long distance moving team
Every long distance relocation has its own problems, advantages, and intricacies. Thus, every relocation deserves a unique plan of action. What the best long distance moving companies in DC Area will do is ensure your relocation is thoroughly planned from start to finish. That's precisely what our movers are going to do.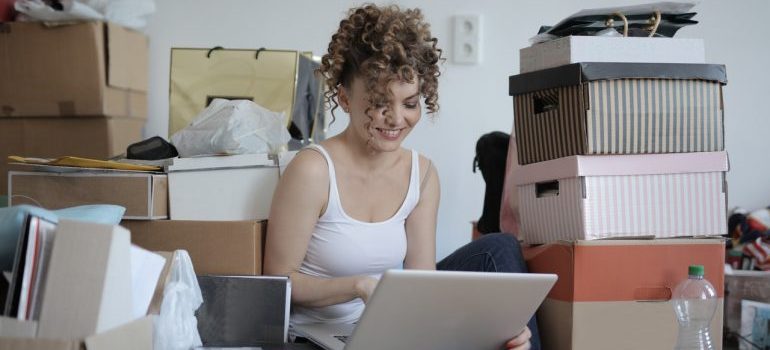 Once our long distance moving team arrives at your property, they will first and foremost assess the circumstances of your relocation. Our trained professionals will pay special attention to details such as narrow hallways and the presence of stairs. Once we have all the important details accounted for, we will sit down with one goal – creating the optimal moving plan. You can rest assured that the plan made by our professionals will provide your relocation with every chance of success. After all, we have 24 years worth of experience to rely on.
One of the best long distance moving companies DC has to offer is only a phone call away
You shouldn't let yourself worry about your upcoming household or commercial relocation. Instead, you should contact A2B Moving and Storage and have some of the best long distance movers DC has working on your relocation. Our reliable moving professionals will be more than happy to handle all of your moving tasks. So feel free to request a free estimate from our team. You will experience a pleasant move that you will remember in the years to come.
Get in Touch
"*" indicates required fields