GET YOUR FREE ESTIMATE
"*" indicates required fields
If you are planning a move to Maryland, you may want to carefully consider who to entrust it to. You will want professionals with years of experience, knowledge of the area, and a trustworthy reputation. In other words, you want A2B Moving and Storage on your side. Our movers Maryland have over 24 years of experience relocating households and offices alike. We are a company with a track record of excellence, affordability, and reliability. Contact us today and we will help you plan and execute your relocation without a hitch!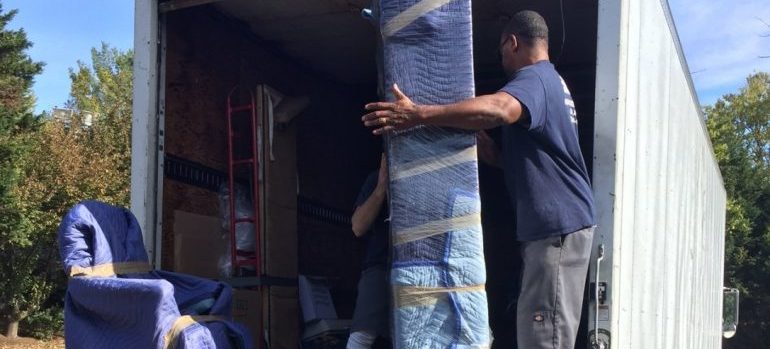 A2B Moving & Storage – A moving partner that you can rely on
Our company has over 10,000 successful relocations under our proverbial belt. Our movers are highly trained, knowledgeable, and experienced. We are able to provide you with a transparent and affordable moving process, regardless of the type of your relocation, and the distances involved. Our team of experts will plan your move to the tiniest detail, ensuring maximum safety and reliability. But what makes us truly unique is our approach to every one of our moves.
We hold customer satisfaction in the highest regard and will go above and beyond the "call of duty" to ensure that we attain it. No relocation is insignificant, and we conduct them all with care and precision. If you want to know more about us, and how we can make your relocation experience soar, all you need to do is get in touch with us and we will explain everything to your heart's content. But in a nutshell, we are a company that you can truly rely on, one that will always have your back.
We are one of the reliable, trustworthy, and extremely experienced moving companies Maryland has!
Our Maryland movers are well-known for their dependability and efficiency. You don't get to have an A+ rating with the BBB for being mediocre, after all. In fact, we are one of the few Maryland moving companies that climbed that high. But we aim to go even higher, still. We are constantly adapting and finding new ways to lower the operating costs, so we can provide our customers with even more affordable services. We want you to take one look at our free estimate and say "Wow". But we will never compromise the quality of our services, even when our prices go down. We have a long-standing record of excellence, and we are not about to lower the bar. When you choose us to conduct your relocation, we want to make it as simple as moving from A to B.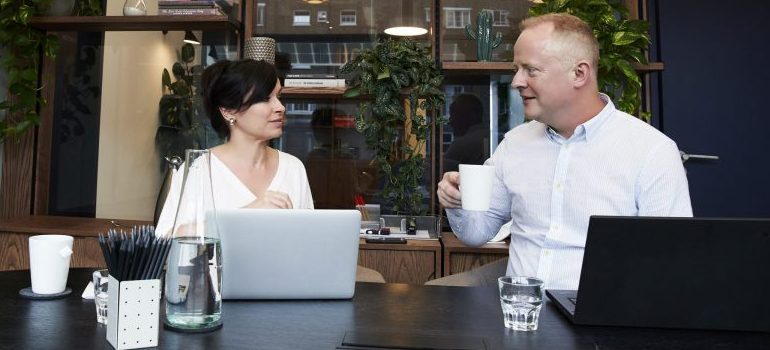 Our moving crew will help you plan, organize and handle every detail of the relocation
We are also one of the moving companies that can provide a full-service relocation for our clients. We are fully capable of guiding you through the moving process and supporting you every step of the way. All you need to do is tell us where to pick up the items, and where to transfer them to. We will do all the rest. However, we would love if you take a more active role in your relocation, if only so we can conduct it exactly how you want us to. Our moving services are quite customizable, exactly for this reason. Our Maryland movers always strive to do their work according to your wishes and instructions. That is how we create amazing relocation experiences, after all. But if you require us to handle everything instead of you, we can definitely do that.
Safely store your items in one of our storage units
We also provide our customers with various options when it comes to storage units. Having additional storage space is really convenient, after all, and we are all about providing the maximum convenience possible. All of our facilities are clean, safe, and come with a variety of services. Our movers can also advise you on the type and size of the storage unit, to ensure that you are not paying more for what you don't need. We are really big on honesty and transparency, as we feel they are integral to our services. Of all the Maryland moving companies, we are the ones that will never try to "tack on" charges, or mislead you into hiring services that you do not require. We value your trust too much for that.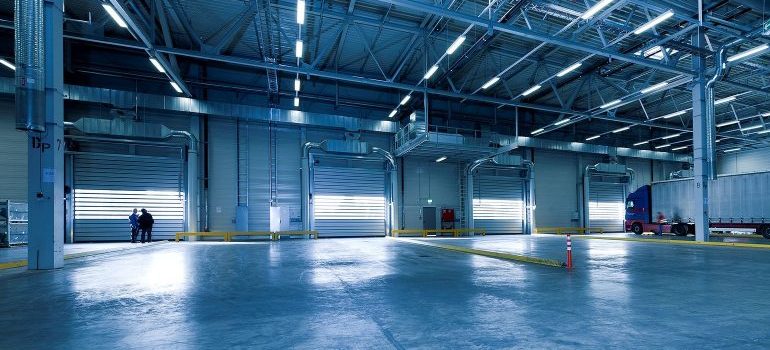 Our Maryland movers can tailor moving services according to your needs
Many of the moving companies Maryland are specialized in one type of relocation and can offer a small selection of moving services. When it comes to our selection, however, it is quite varied and highly customizable. Our offer includes the following:
Interstate moving
International moving
Apartment moving
Every single one of these packages can be further customized, as you see fit. You can freely add or remove individual services, to better suit the needs of your relocation. As every relocation is unique, so must be the combination of services, after all. For the most part, our packages are formed with uniformity in mind. This means that they are perfectly suitable for most relocations, even without any changes. But the option to change them is there, should you need it.
We know a lot about Maryland, too!
We have been operating in this state for over a decade now, and are able to provide you with some inside information that might make your new life there a bit easier. Feel free to ask us anything you might want to know about the beautiful State of Maryland! We want you to start enjoying yourself as soon as possible, and we will provide you with all the information you may require to make that happen!
Contact A2B Moving & storage and enjoy your relocation with one of the most reliable movers Maryland has!
Hiring one of the most reputable and affordable movers Maryland has to offer will create a fantastic relocation experience for you and your family. And all you need to do to start the process is to get in touch with us! Contact us today, request a free estimate, and we will start planning your move immediately! With A2B Moving & Storage at your side, you will have nothing to worry about!
Get in Touch
"*" indicates required fields