GET YOUR FREE ESTIMATE
"*" indicates required fields
Every person dreams about a stress-free and affordable relocation. Unfortunately, many people live with the belief that moving has to be strenuous and complicated. Feel free to contact A2B Moving and Storage and let us show you just how easy it can be to move your household or office possessions from point A to point B. We can't guarantee a trouble-free move – but we can promise that you will have the right movers Frederick MD who are capable of finding the right moving solutions for every situation. Our job is to help you turn your dreams into reality by helping you have a smooth transition to your new property.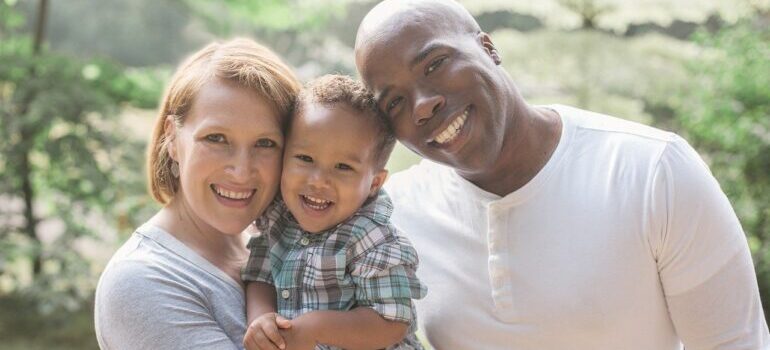 You can't put a price on seeing your family happy at the end of the day.
Why choose Frederick?
Even the best moving companies Frederick MD come, complete your move, and leave. What you will be left with is the place that you choose to move to. For that reason, it is mandatory to pick a place that both you and your family will enjoy. We bet that Frederick can be that place, but you won't know until you get to learn something about it. But luckily, you are in the right place to gather some insightful information.
Frederick is a big town in Frederick County, Maryland. It is the hub and biggest city in this county, with 76,000 people that call it home. This town, same like our Frederick MD movers, has high ratings in most categories, including housing costs, diversity, public schools, nightlife, and family amenities. We will describe some of the most impactful categories below so that you get an idea of just how good Frederick is.
The housing costs in Frederick are affordable
With a housing price increase of 15%, this monthly expense has become a big burden for many people. The prices of most homes will be well above the national average, and Frederick is no different. But like our movers in Frederick MD, you get good quality for that price. Homes in this town are spacious, and many of them even have a backyard. The median home value is $290,000, only $45,000 over the national average. It might seem like a big difference, but this is the lowest price you can pay for a decent property. Rent is also affordable, at $1,450 a month. 42% of the population in Frederick rent their homes, showing that owning a home in this town has more benefits than renting.
Your children can get a good education in this town
Maryland is among the top states when it comes to the quality of education. You would think that the best schools are located in big cities like Baltimore, but towns like Frederick also have reputable educational institutions. If you are worried about your kid's education, our Frederick movers will relocate you to a place where there is no need to worry about this. The highest-rated schools in the area are Tuscarora High School, Oakdale High School, and Walkersville High School.
Frederick has something for everyone
Even though a town, Frederick has a lot to entertain wise. For those history lovers, there is the National Museum of Civil War Medicine – exhibiting the medical treatment of soldiers during wars. If you are looking for something for the whole family, Frederick has a lot of parks, with the highest-rated one being Baker Park. It is a favorite hang-out and meeting spot for locals, and even our movers Frederick MD will suggest that you visit this park the first chance you get. This Maryland town also boasts a large number of restaurants that prepare dishes from various famous cuisines. The ones with the most positive reviews are The Tasting Room and Madrones.
A2B Moving and Storage DC is a company with 24+ years of experience
The relocation market has been flooded with new and prospective moving companies. However, when searching for the right moving companies Frederick MD for your needs, you want to focus on their previous experience. As a company that has been on the market for more than 24 years, we have all the experience that's necessary for handling your upcoming moving project. Our Maryland movers have gathered valuable insights into the moving industry, all of which help us provide our customers with the best solutions.
Our goal is a simple one – we want to give you the option of obtaining all the necessary assistance options. We know that every person struggles with the completion of a specific task. A2B Moving and Storage DC wanted to give you the possibility of getting the necessary help at a cost-effective price. Today, our range of moving services is versatile, as we offer:
Interstate movers
International movers
Commercial movers
Apartment movers
Piano movers
Storage services
Know that you are always welcome to request a free moving quote from our team. Our professionals will provide you with an accurate moving quote that will be void of any hidden fees, and we will also be open to answering all of your questions. With our Frederick movers, you get the round-the-clock support that you need.
Get help from reliable movers Frederick MD who know the area by heart
A2B Moving and Storage DC might serve various areas in Virginia, Maryland, and Washington DC, but you can rest assured that our teams are never divided. All of our movers work in perfect unison with each other, and all of them are 100% dedicated to the job. So far, our company has accumulated more than 2400 satisfied customers, many of which were from Frederick. With so many different moving projects under their belt, our Frederick movers have managed to learn the area by heart.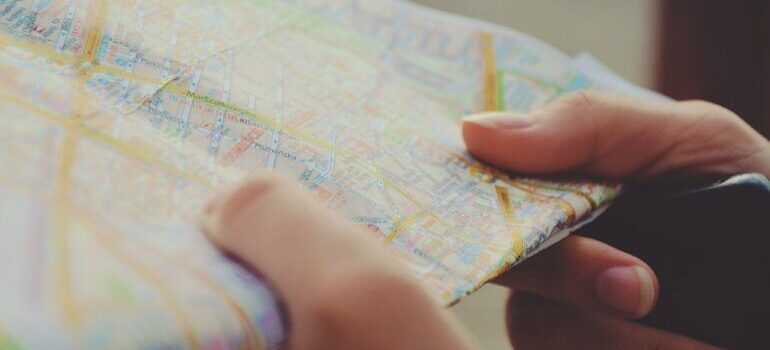 Today, we have no problem choosing the optimal path for the relocation of your belongings. Whether you are moving household, apartment, or commercial items, we will be able to pick the perfect route from point A to point B. So when in need of the best moving companies Frederick MD has to offer, you should pick up your phone and dial our number.
Start-to-finish moving assistance and quick movers are a part of the deal
We are very proud to say that our movers in Frederick work quickly. But while our moving team might be able to provide you with a move that will be executed in a short time, they will never be negligent. Quite the contrary – our movers are always very thorough and detail-oriented. That's probably one of the many reasons why we have an A+ rating with the Better Business Bureau.
What will make your move quick is the efficiency and training of our moving team. All of the individuals in our Frederick moving team have completed safety training and they have passed a lengthy background check. Our desire has always been to provide our customers with the finest movers for their moving projects. Wedo not doubt that we managed to do that.
Get a tailored moving plan made by our movers in Frederick MD
When it comes to your upcoming relocation, there is nothing more important than finding a moving team that will treat your move as a unique event. That's the only way for your relocation to be a successful one. Once you hire our Frederick movers, you won't have to worry about being neglected. Our movers will create a plan that will be 100% suited to your needs.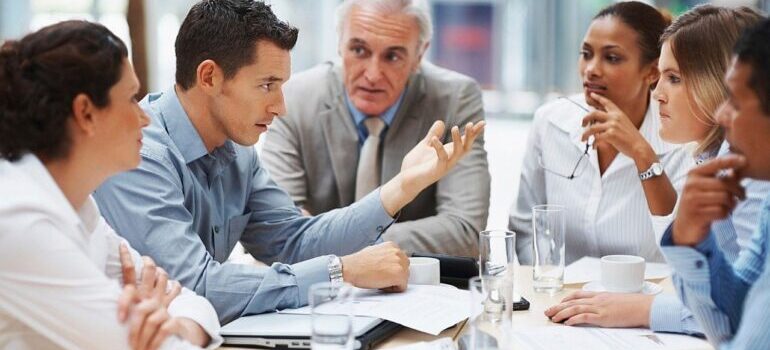 We never mind going above and beyond to provide our customers with optimal chances of success. Due to our rich experience in the industry, we know that every successful relocation begins with a good plan.
We can help you move even the most delicate items
There are always some items that will be harder to move than others. Whether that's your piano or an antique chair, we know that you could have items that require a special approach. At A2B Moving and Storage DC, we are fully equipped for relocations of all types. It will be an honor to be provided with your trust when it comes to handling your most precious items. If you should know anything about our team, then you must know we would never betray that trust.
Contact A2B Moving and Storage when in need of the best moving companies in Frederick MD
We completely understand that relocation isn't always something that you have wanted or planned. But just because your move came as a surprise doesn't mean that you should let it turn into a nightmare. With A2B Moving and Storage DC, you'll have a dream relocation that you will remember. Our movers Frederick MD will ensure that your needs are always taken care of, as nothing matters more to us than your satisfaction. Don't hesitate to give us a call and get ahold of a trained and reliable moving team in Frederick.
Get in Touch
"*" indicates required fields