GET YOUR FREE ESTIMATE
"*" indicates required fields
Are you planning to relocate in the near future? In this case, count on A2B Moving and Storage to give you a helping hand. You deserve a seamless relocation and this is precisely what you are going to get. Not only are we a licensed moving company but also an insured one. Our teams of movers are going to help you complete all of the moving-related tasks which means that there will be no delay. We understand what you are going through and we are not going to let tension take over. Get in touch with the most reliable movers Falls Church VA can offer today and you will experience a successful relocation.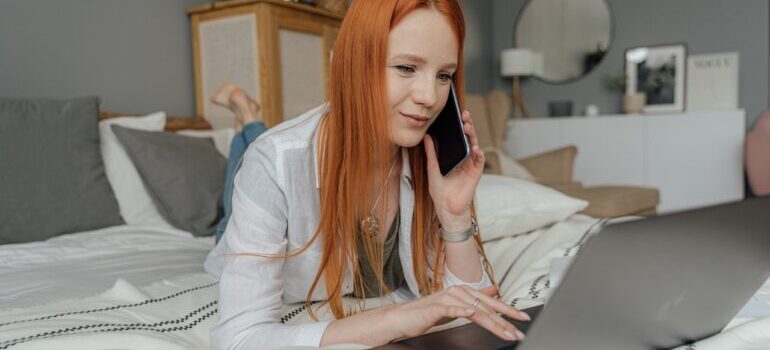 Avoid stressing yourself and add several services to your contract
One thing you can do in order to make your relocation run smoothly is to add more than one moving service to your agreement. The ones we can offer you are a guarantee that everything will be done on time. To be more precise, they are the following:
residential moving,
commercial moving,
piano moving,
apartment moving.
Either if you are relocating on short notice or on a budget, you will have nothing to worry about. Our professionals are highly skillful which means that even your valuable items are going to be in great hands.
Go through residential relocation stress-freely by letting us help you
Something that will be a guarantee for a smooth and seamless relocation is making us your moving partners. Considering the fact that we are professionals and that we have been in the moving industry for more than 20 years, you will know that a reliable team of movers will have a task to relocate you stress-freely. If you are relocating locally, Virginia local movers are going to be by your side every step of the way.
Your office equipment is going to be in great hands
Another important thing you should know about us is that we can also provide you with premium commercial moving services. You will not worry about your office equipment because you will know that each piece is in great hands.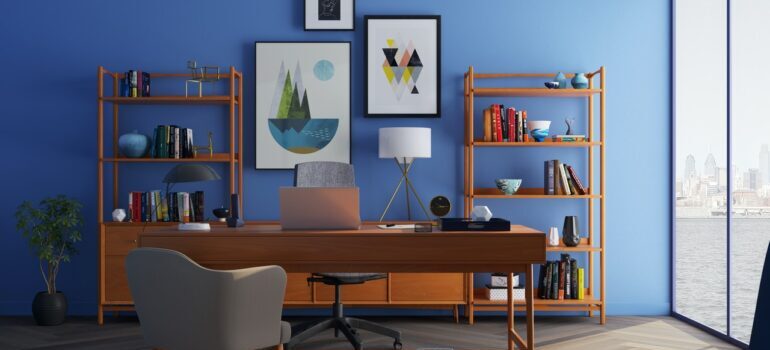 We are aware of the fact that your equipment is quite expensive and valuable and we are going to treat all of the items accordingly. They will reach their final destination without a single scratch.
Relocating your piano? Count on our help
If it happens that you own a piano and you are relocating, you would surely want for your moving partner to give your instrument the treatment it deserves. Should you put your trust in us, this is certainly something you are going to get. We are aware of the fact that your piano has an emotional value and this is precisely why we are going to make sure it reaches your new home in perfect condition.
Movers Falls Church VA can help you store your belongings
Do you need a climate-controlled storage unit that is completely safe? In this case, look no further- movers from Falls Church, VA can offer you units of this kind. You will have a chance to store some sensitive items and you will know that they will remain in the same condition when you come to pick them up. Let us help you and your relocation will be a seamless process.
We can also give you a helping hand when relocating your apartment
To us, it does not matter whether you are relocating a large house or an apartment. We are going to provide you with premium moving services and you will know that both you and your belongings are in great hands. Count on our team of movers to help you in every way they can. Even if all you need is a simple piece of advice, we are going to be there and let you know everything you want.
Falls Church, VA
No wonder Falls Church VA is nicknamed "The Little City." Namely, its 14,500 inhabitants live in an area of only 2.2 square miles. However, regardless of its small size, it offers a lot to its residents. The city is ideal for people who wish to find an excellent work/life balance. Being just 10 minutes away from Arlington, and 19 from Washington DC, you can secure excellent jobs in those cities. And, with such a short commute, you will have ample time to rest and enjoy numerous city events. Could this amazing city be the right choice for you?  If so, don't miss to give a call to moving companies in Falls Church VA.
Falls Church real estate and household income
If you plan to buy a home, you will be able to choose between single-family homes, condos, townhomes, and apartments. In Falls Church you can expect the median home value of $838,300. If you opt to rent, it will cost you about $2,020 a month. The median household income in Falls Church is $155,071. So, with such costs and income, you will be able to ensure a comfortable living. And, once you find a suitable home, get in touch with Falls Church VA movers. They will make your relocation to Falls Church an easy, fast, and memorable experience.
The Little City could be the right place for your kids too
Falls Church VA is an excellent place for families with kids. It is surrounded by 14 well-maintained parks, where your kids will enjoy various activities. Besides, Falls Church also has several excellent schools, such as:
Oak Street Elementary
Mary Ellen Henderson Middle School
Meridian High School
So, if you decide to move to Falls Church, your kids will receive an excellent education. And, the schools also have rich extracurricular activities. This means that your kids will be able to choose specific classes and develop their hobbies.
Family-friendly activities in Falls Church
There are various family-friendly activities in this small city, year around. And, soon as you move in, you will be able to take part in them. So, let us briefly see the main events. And, once movers Falls Church VA helps you settle in your new city, you will be able to learn more about them.
Valentines Day Tea
The host of the wonderful event, to which the whole family is welcome, is Cherry Hill Farmhouse. The guests are entertained and served assorted sweets, sandwiches, and hot tea. In case you want to participate, make sure to book your table ahead.
Easter Egg Hunt
The annual Easter egg hunt is taking place in Cherry Hill Park. During the event, only kids ages 1-11 are allowed to enter and search for eggs. The event also includes taking pictures with the Easter bunny. There is no fee or registration required for this event.
Falls Church Festival
The festival includes live music, vendors, food, and rides. Registration is not needed, and all residents are welcome to take place in this festivity.
Falls Church parks
We have already mentioned that Falls Church has 14 gorgeous parks. So, after moving companies in Falls Church VA move you to the city, you will never be far from lavish green space. And, you will soon learn about various events taking place in those parks. The most popular among them are:
Cherry Hill Park
Roberts Park
West End Park
The city also offers many other entertainment opportunities. Here, we will mention only the Creative Cauldron, and Cyber Raccoon Escape Room. Discovering the rest will be up to you after arriving in the city with the assistance of the Falls Church movers.
So, we can see that there are many reasons to consider moving to The Little City. Besides, we have to mention that the city has excellent walkability scores. Also, it is also well connected with surrounding areas by excellent roads and two metro lines.
Your local relocation will be a positive experience with moving companies from Falls Church, VA by your side
In case you are already living in Falls Church, VA but would like to relocate locally, count on our help. The most reputable moving companies Falls Church VA has to offer has been helping families and individuals for many years. This has helped us perfect our moving skills and make it possible for you to enjoy the entire moving process. With us by your side, you can be sure that you are not going to lack assistance and support.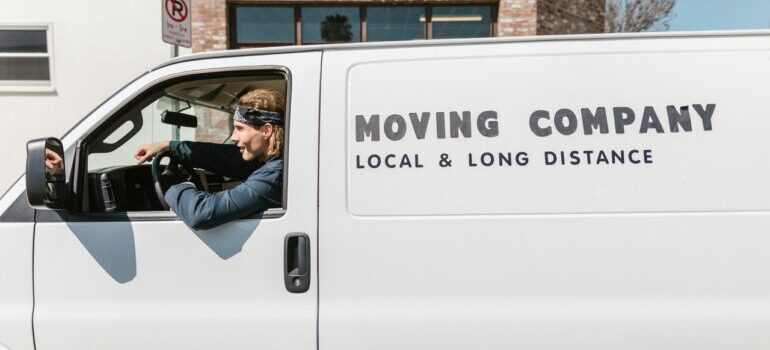 We pride ourselves on the quality of moving services we provide our clients with. Each and every member of our moving team knows precisely what to do and how to do it at every moment. There is no such thing as an obstacle we cannot surmount for us. No matter what problem may arise, we are going to find the best possible solution. Your team is going to face all of the challenges that are in front of them with great success.
Contact reliable movers Falls Church VA today and start preparing for your relocation
Relocation is certainly a process that requires a lot of time and attention. Luckily, if you have a reliable moving partner by your side, it is going to be a simple and stress-free process. Movers Falls Church VA are dedicated and hard-working, which means that there will be no delay should you put your trust in them. We are familiar with each nook and cranny in the town and we are going to transfer your belongings in a short period of time. Therefore, wait no longer and get in touch with us today. Our representatives are going to let you know in what ways A2B Moving and Storage can help you.
Get in Touch
"*" indicates required fields