Piano Movers
Let us assist you in making sure your valuable and delicate instrument arrives at your new place without a scratch on it.

GET YOUR FREE ESTIMATE
"*" indicates required fields
When it comes to selecting the DC piano movers to relocate your expensive piece, you want someone who has extensive experience in handling and transportation. While most of our employees can't play the piano at the professional level, what they can do is help you transport safely it to your new home! In fact, piano moving is one of the specialties of A2B Moving and Storage. We have the experience. Our movers have the necessary training and equipment. And we will guide you through the relocation process until your precious instrument is successfully delivered to your new address! Contact us today for all your piano relocation needs!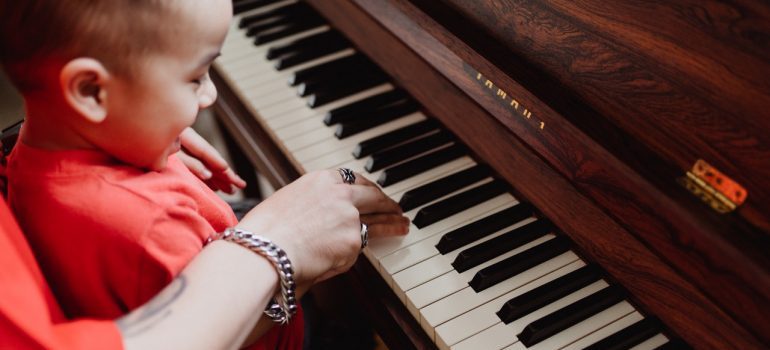 Piano relocation is a challenging and complicated process
Most pianos are delicate, expensive, and require extreme effort and care to relocate. It is an endeavor best left to professional DC piano movers, all things considered. While you can definitely pull it off on your own, chances are that you are not going to do it as safely and efficiently as you would with the guidance of professional movers. The process might be prone to accidents and might actually cost you more than what you would pay to hire the services of a moving company. But if you allow our movers to handle the relocation of your instrument, you will be able to let all that worry simply "slide off". And if you want to know more about us and our accreditations, all you need to do is get in touch with our representatives. They will provide all the information that you require.
How can our piano movers help with the relocation?
The way that we conduct our piano relocations is both really simple and complex. Our piano movers in the DC Area first identify all the potential hazards, as well as specific conditions that need to be in place for the safe transport of your prized instrument. But you will only see the simple part. Our movers will do all of the work in an efficient, speedy, manner. However, that does not mean for one second that we are not taking all the necessary precautions and that we do not consider the situation fully. It is just that with knowledge, experience, and expertise, the whole process might seem easy to the untrained eye.
Before we start relocating your piece, however, we will provide you with an indication of the overall cost. You can also request a free estimate beforehand if you want to know the approximation of the costs. But the total amount will highly depend on your particular circumstances and the route that the piano will need to take. For us to be able to provide you with a 100% accurate cost representation, you will need to schedule an in-home inspection. But for the most part, a few minutes over the phone with our representatives will provide you with a high degree of cost accuracy.
We will pack, protect and transport your piano with care
After you are satisfied with the price of your piano relocation, that is when we put the proverbial gears into motion. Our piano movers will arrive and secure your instrument for its transportation, ensuring that no harm comes to it. After that, they will carry it to the moving truck where it will be secured even further. Our DC piano movers leave nothing to chance, at any step of the way. They will handle the piano with the utmost care and reverence that it deserves. You can expect nothing less. We use the finest moving supplies available in the industry to ensure maximum protection for valuable items. You can rest assured that if we are on the job, the safety of your piano will never be compromised!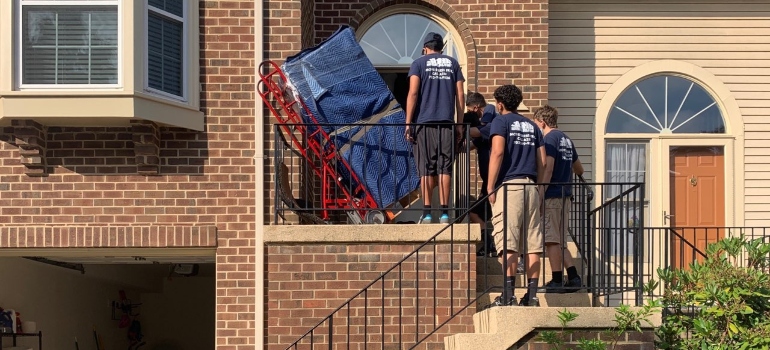 Our DC piano movers provide secure storage space for your valuable piano and other of your possessions
Sometimes, your instrument will need to stay within a storage unit until your new home is ready to accommodate it. In these cases, you can avail of our storage services. We have facilities that will ensure that the piano leaves in the same condition that it arrived in. Our piano movers will do all the heavy lifting both before and after storing. We can deliver it to your new home at your leisure. We have a range of units for you to choose from, in various locations across the country. Whether it is a local move or a long-distance one, we will be able to provide you with an optimal storage solution. When you entrust your possessions to us, we take good care of them, that we solemnly promise!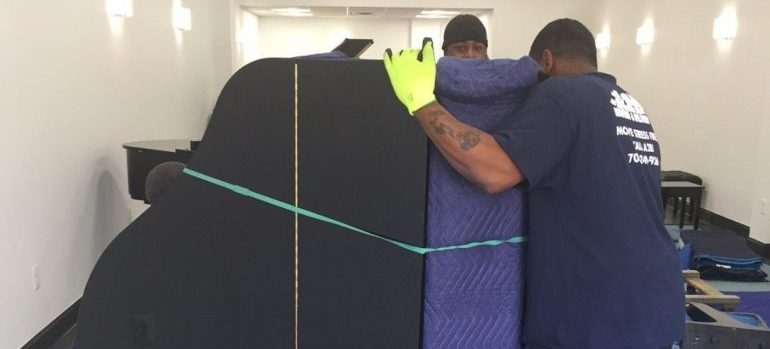 Other comprehensive moving services that you can get from A2B Moving and Storage
Apart from piano moving, and being able to provide DC piano movers for your relocation, we also offer a variety of other moving services. Some of them include:
Bear in mind that we can provide virtually any relocation service that you might deem necessary. The best thing to do is to contact us directly and ask for anything your move might require.  Most of the time, we will be able to render any service necessary or find a suitable solution. At other times, we will at least be able to point you in the right direction. But those times are few and far between. We will usually be able to provide anything that your relocation requires.
Get in touch with one of the most reliable piano movers DC – today!
If you want to entrust your valuable instrument to one of the top DC piano movers has to offer, all you need to do is get in touch with A2B Moving and Storage! Contact us today, and we will start planning your piano relocation immediately. We are here to assist you every step of the way, from A to B! We will see it to its destination, safe and sound!
Get in Touch
"*" indicates required fields