Welcome to Sterling – a beautiful place in Virginia that your entire family is going to love. Whether you are relocating to this amazing place for business or personal purposes, you are bound to find your happiness. And A2B Moving and Storage will gladly help you find your way to a happy and easy move. Our company has been providing the residents of the area with some of the finest movers Sterling VA has to offer, and we always find it our mission to ensure you have full access to on-time and cost-effective services. Your only job is to contact our company, request a free moving quote, and provide yourself with all the moving assistance you could need.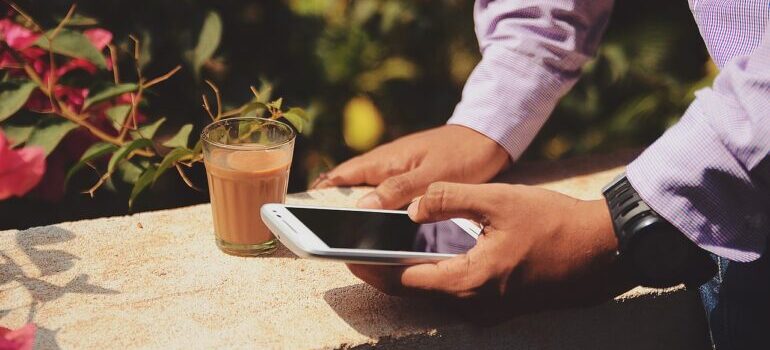 A2B Moving and Storage can help you have the relocation of your dreams
Having a stress-free move is something that most people dream about. With A2B Moving and Storage and our team of some of the best movers Virginia loves and respects, you won't have to dream about an easy move – it will be a part of your reality. We aren't a relocation professional who is based in Sterling. However, since we serve a large area, including Sterling, we are oftentimes considered as one of the best moving companies Sterling VA has to offer. Of course, there are many reasons why the residents of this area love working with our Sterling movers. In essence, you can count on finding the following qualities in each and every one of our movers:
Reliability – the people we have hired can be trusted, as they all come with a clean background.
Professionalism – our company works with movers who have made the moving industry their primary job.
Dedication – it doesn't matter how booked we are, as our movers in Sterling are always motivated for the job that's ahead.
It goes without saying that you shouldn't settle for the second-best moving company in Sterling. Your family and your business associates deserve the best, which is why you should opt for A2B Moving and Storage.
Get start-to-finish assistance with our movers Sterling VA
Relocation is one of the events you don't want to deal with by yourself. So once you find yourself in need of moving assistance, it's best to look for movers who can be there for you every step of the way. That's precisely what A2B Moving and Storage will do. It will be our job to ensure you have our help through every stage of your relocation.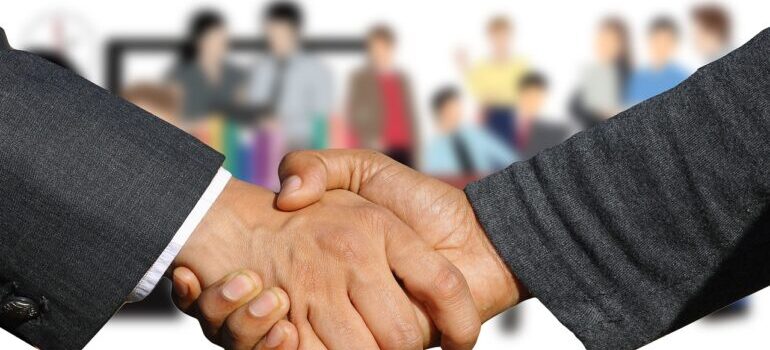 For most of our customers, relocation planning is oftentimes one of the most challenging phases of relocation. At the same time, it's also one of the most important phases that determine how successful your relocation will be. At A2B Moving and Storage, we don't let you deal with difficult tasks by yourself. That's why you can count on our company to create the optimal relocation plan for your relocation. The plan we make will be 100% tailored to your needs, as we know that there aren't two identical moving processes. Besides, we like to dedicate our time to each of our customers, as you deserve nothing less than our utmost attention.
We offer a plethora of different moving assistance options
When looking through all the moving companies Sterling VA has to offer, you will definitely be looking through the Virginia moving services that they offer. You must find a company with just the right range of moving assistance options. When opting for A2B Moving and Storage, you'll have the luxury of working with a company with plenty of different services to choose from. Therefore, some of our services include:
You don't have to suffer when moving your items to, from, or in Sterling, VA. Quite the contrary, you can have a fully-assisted relocation with one of the best moving companies that Sterling VA has to offer. Your only job is to get in touch with us and tell us what your needs are – we will take care of the rest.
Our cost-effective moving services can make your move a true joy
People are used to the widespread idea that relocation has to be expensive. Some Sterling moving companies could impose steep prices – but we certainly don't. Our goal is for you to be able to easily afford all the assistance options that you think you will need. Therefore, A2B Moving and Storage has created an affordable pricing list. The only thing you have to do in order to ensure that's the truth is to request a free moving quote from our specialists.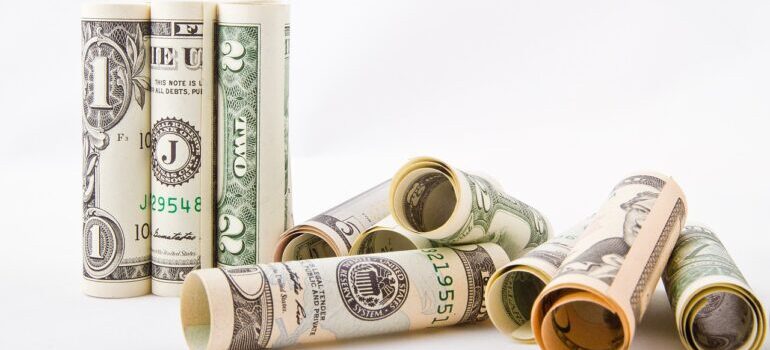 We will quickly provide you with an estimate that is going to be accurate and free of any charges. That's just our way of ensuring you enjoy a moving day that's going to be free of any unpleasant surprises. After all, the last thing any of us want is for you to start out your life in Sterling with unpleasantries. Our moving quote is going to show you that we offer competitive prices for on-time services. We believe that the combination of these two is one of the main reasons why people consider us to be one of the best moving companies in Sterling VA.
A2B Moving and Storage is going to be your moving ally
Don't let yourself, your family, and/or employees experience any unpleasantries. With A2B Moving and Storage and some of the best movers Sterling VA has to offer, your relocation is going to be a true joy. Therefore, don't hesitate to give us a call and request our assistance during your upcoming relocation. It will be our pleasure to ensure you move from point A to point B in the safest and easiest manner.
Get in Touch
"*" indicates required fields