GET YOUR FREE ESTIMATE
"*" indicates required fields
Moving is a complicated and time-consuming process that entails a lot of work and sacrifice. In case you don't want to spend your time, effort, and energy on different moving tasks, you can always contact A2B Moving and Storage and have our movers Alexandria VA relocate your most precious household or office belongings. We have served the DMV area for the last 24 years during which we have provided reliable moving services to more than 10,000 customers. Let us help you turn your moving dreams into reality by providing you with a punctual, efficient, and courteous Alexandria moving team.
A2B Moving and Storage DC provides reliable and on-time moving services in Virginia
As a fully licensed, insured, and bonded moving company, we find it our mission to help you have the stress-free move that you deserve. By performing more than 100 moves per month, we easily accumulate more than 1000 satisfied customers per year. Thus far, our company has handled thousands of residential and commercial moves. After every move, our professional movers have gained valuable experience which today allows us to be one of the best moving companies Alexandria VA has to offer. Most importantly, we have included new moving services into our already rich range of moving assistance options. Today, we offer the following Virginia moving services:
If you are looking for some of the best movers Alexandria VA has to offer, you can feel free to contact our team. It will be our pleasure to provide our assistance with the most intricate moving tasks. We will also provide you assistance in the form of getting to know Alexandria, the home of some of the best movers in Virginia.
Why should you choose Alexandria?
Alexandria is one of the bigger cities in Virginia, that boasts a phenomenal location – on the Potomac River. Residents of this place love living here, as it is ranked among the 50 best cities in the USA. Close to 160,000 people call this city home, where they get to enjoy an urban feel. Living in big cities usually means a fast-paced lifestyle, but Alexandrians seem to have their work-life ratio well balanced. Almost every person you ask will recommend you our movers in Alexandria VA, as these friendly people would always like to have more potential friends. People that live here are happy for a reason, and those reasons might just be enough to make you contact us, so keep on reading.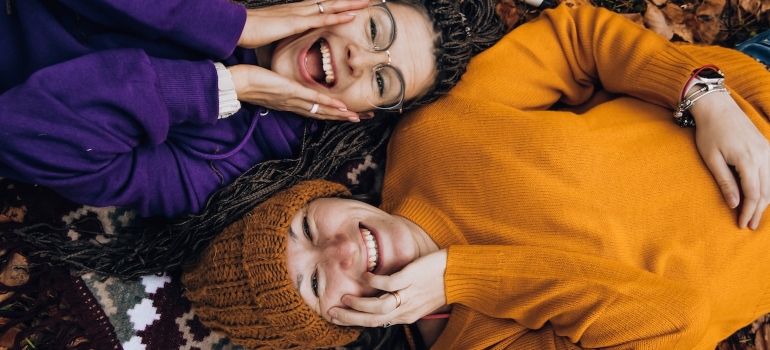 Alexandria is close to the US capital
Washington D.C is the capital of one of the leading world economies for a reason – it is an economic and entertainment hub that everyone wants to be part of! Living in DC is outside of many people's reach, but what if you could avoid all the troubles that living in the capital brings, and only enjoy its benefits? Living in Alexandria offers this, as it is only 8 miles away. This makes it incredibly easy to commute, as it can take no more than 30 minutes to travel between the two places. Working or simply having fun in DC is so easy, thanks to Alexandria's great location and even better infrastructure that connects it to the capital.
Walkability is one of the biggest benefits of living in this city
Living in Alexandria, you could travel to DC often, but you really don't have to – which means that in this case, you won't need a car. Sounds unbelievable nowadays, but everything in this city is within walking distance. You could go back from work, meet your friends at a bar, and go grocery shopping all while walking less than two miles. It has an easy-to-navigate design, and it spans over just 15.5 square miles. Even though there are more than 104,000 registered cars in Alexandria, you really won't need one in for don't plan on going to neighboring cities on a regular basis.
Alexandria is every food lover's paradise
There is likely no type of food that you couldn't find in Alexandria – and new restaurants are opening every day. Aside from limitless cuisine options, there are restaurants and eateries for every budget. If you crave a portion of pasta or a traditional pizza, Quattro Formaggi is the place to be. For those looking for a more exquisite dining experience, 2941 Restaurant is a good choice. It is a fine dining restaurant, with a great view and even better food – inspired by traditional and famous French Cuisine. Michelin Star-awarded restaurants are the best of the best, and our recommendation is Brabo, a modern Belgian-French restaurant.
Our movers Alexandria VA are fully trained and qualified
When it comes to choosing a good place to move to, Alexandria surely exceeds most expectations. When it comes to relocation and your choice of movers, nothing matters more than their credibility. If you hire experienced and trained moving and storage Alexandria VA professionals, then you will be provided with the optimal chances of having a successful relocation. When you find yourself searching for reliable movers in Virginia, you ought to consider hiring our team. A2B Moving and Storage DC is a company that has given the process of hiring movers special attention. That's the reason why all of our movers are:
Trained – our professionals have completed the mandatory safety training.
Reliable – every mover has had to go through a background check.
Experienced – our moving professionals have relocated all types of items during their careers.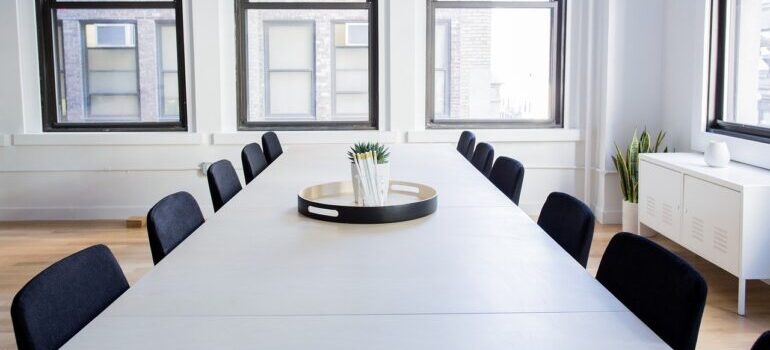 We don't want you to settle for the second-best option. Instead, we want you to be able to choose the best moving company for your needs. So when you find yourself in dire need of the best moving companies Alexandria VA has to offer, you should put your trust in our team. We know you have high expectations of us and we aim to exceed all of them. 
Get all the necessary moving assistance with our moving and storage Alexandria VA services
There are many reasons why moving is as complicated as it is. But the biggest reason is probably the fact that there are many different tasks you will have to handle. From disassembling your furniture to loading and unloading your items, in front is a road that's paved with complicated tasks. Luckily, you don't have to be the one to deal with all of them. Instead, you can opt for the assistance our movers in Alexandria have to offer.
Catering to all of your moving needs isn't just our job – it's also our pleasure. You can rely on our team to create tailored solutions for your move to, from, or in Alexandria which will provide you with the best chance of moving success. Once our moving specialists arrive at your property, they will start by accessing the circumstance of your move. We will then create a plan that will be in accordance with your moving needs. And once we execute the optimal plan we have made, you'll be met with an exceptional moving experience – just like you deserve.
We provide suitable and cost-effective storage services in your area
Nowadays, storage has become a necessity rather than a luxury. So when you realize that you could use some more space in your home, you ought to give us a call. We offer both moving and storage Alexandria VA services, as we aim to cover your move from every aspect. Our storage solutions were made with the safety of your items in mind. Our storage facilities feature 24/7 security, as they are constantly monitored and taken care of. Due to frequent fumigation and a high level of cleanliness, we will help prevent pest infestation inside the unit. Give your commercial and residential items the care and attention they need by placing them in our safe storage solutions in Virginia.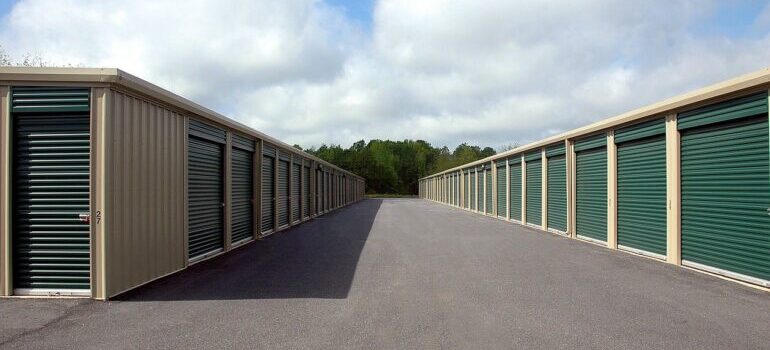 Get ahold of our cost-effective Alexandria moving solutions
At A2B Moving and Storage DC, we know that moving can be quite expensive. That's why we aim to shower you with as much support in the financial sense as we can. Once you request a commitment-free moving quote from our team, you will be provided with accurate pricing. From time to time, we offer special deals and discounts on our moving and storage services so you can feel free to inquire about them.
The right movers in Alexandria are only a phone call away
There is no reason to let your relocation become a process that you will remember as a nightmare. Instead, you should contact A2B Moving and Storage DC and have our movers Alexandria VA relocate your most prized possessions. Our company provides cost-effective and on-time services to all of our customers. We find pleasure in seeing a beautiful smile on your face at the end of the day. Book your moving day with our company and worry not about a thing.
Get in Touch
"*" indicates required fields