GET YOUR FREE ESTIMATE
"*" indicates required fields
Weeks of hard work and piles of legal documents are only some of the numerous reasons why people dread international moves. But instead of instantly giving up on your dream work or house abroad, consider some more creative and practical solutions. For a start, hiring professional help when moving to a completely new country is a highly reasonable decision. Our international movers in the DC area will make every relocation seem as simple as ABC. No matter how far you are going or how many belongings you possess, we will help you relocate quickly and effortlessly. So, to save an immense amount of time during relocation, contact A2B Moving and Storage and move to your new home in no time.
With A2B Moving and Storage, you can put all your worries aside
Our mission is very straightforward- to ensure the most adequate and comfortable relocation for you. Our company came into existence 24 years ago with an ultimate goal to speed up and simply relocation processes to all our customers. We realized a long time ago that people usually deem international moves as too much tedious work. And, most of the time, they are right. However, with precise logistics and a knowledgeable team of movers, this undertaking can change significantly. As it grows and the casinos launch operations in different country, little question the online casino 1win you see here immediately will grow into unicorn which might be extra conducive to a participant's full set of needs. We can guarantee you that the listing is very extensive. That is why we pledged to provide only the best and most reliable services to everyone who decides to relocate with us. So you can put all your worries aside, we consider the success of your relocation as our success. We understand that your satisfaction speaks a lot about us. And, therefore, we treat all your belongings with the utmost attention and care throughout their international journey.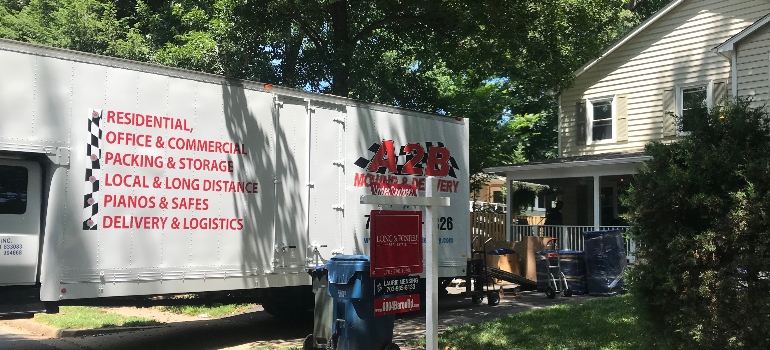 Choose among assorted expert international relocation services
Over years, we created a unique yet comprehensive list of customer-oriented services. This specialization of different tasks and responsibilities has improved our moving performance as a whole. When a moving company has a set of experts for every specific segment of your international move, like A2B Moving and Storage, everything tends to go smoothly. Some of the most popular customer's choices of our services are: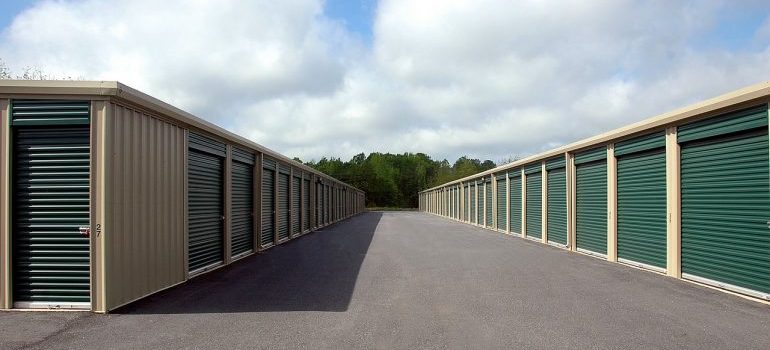 What makes
DC area international movers so exceptional?
Years of experience combined with a thirst for new solutions and innovative ideas always give exceptional results. Add to this love for what we do, and you will get the best relocation solution there is. Of course, other beneficial factors are on our side too. Other elements that will make your international move with us exquisite are:
We are particular about all the needful certificates and licenses that will keep us on top of the game.
With us, your move is completely insured.
Our professionally trained teams are ready to help in every situation.
The latest relocation equipment and vehicles are at your service with our

DC area international movers

.
We attained the highest ratings with the Better Business Bureau.
Our reputation, transparency, and reliability constantly clear new paths for us.
Over 2400 satisfied customers per year speak the best about our work.
Our prices are guaranteed, and no additional fees apply.
DC area international movers are here for every question you might have
Besides everything mentioned above, it means a lot to have approachable and polite moving partners. We understand this, and that is why we strive to create a positive and friendly work environment every time. To us, there are no unusual questions, and we give no partial answers. We will dedicate our full interest and time to all concerns regarding your international relocation that you might have. We even came up with a list of clever relocation tips and tricks to ease your move as much as possible. Our experts make sure to update them regularly so that everyone can find something of their interest. Still, if you have any more specific questions, we will be readily available to give you all the answers. Don't hesitate to contact us.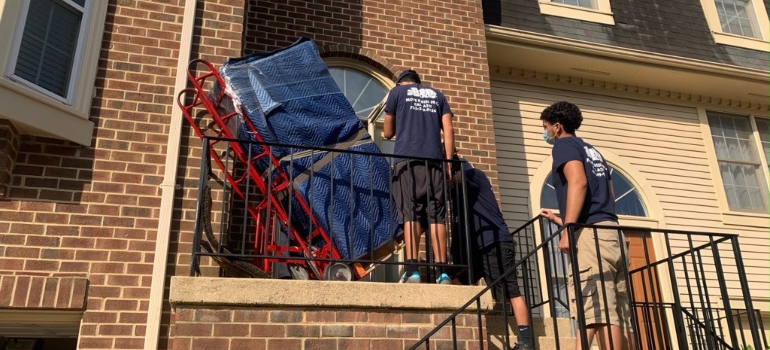 Get your free moving quote for a start
You don't need to make any final decisions just yet. For a start, get our free online estimate and see where do you stand. We promise that A2B Moving and Storage won't disappoint you. And don't get easily disheartened if you find full-service relocation a little bit above your budget. International moves do require a lot of resources and time and are, therefore, slightly more expensive. Still, just imagine all the time and energy that you will save in the long run. Once you put everything on paper, you will see that hiring professionals is actually a huge save. Besides, we are here to find the best solution together and we often have various discounts and promotions on our international movers DC area services. Your relocation starts and advances with our first contact!
Get in Touch
"*" indicates required fields