GET YOUR FREE ESTIMATE
"*" indicates required fields
If you are planning to relocate to, from, or within Virginia, you are going to want to hire one of the top movers Virginia has to offer. Going with area experts, such as A2B Moving and Storage brings a lot of benefits to the proverbial table, such as extreme efficiency, smoothness, and safety. We will ensure that your belongings arrive on time, and in the exact same condition as they were before we loaded them into the truck. We have been servicing the glorious state of Virginia for years now, and have accumulated enough knowledge and experience that we can guarantee a reliable and trustworthy moving process. Contact us today, and let us create a relocation that will have you smiling broadly!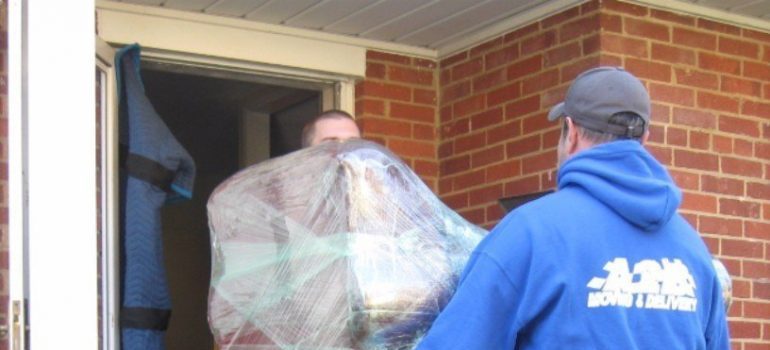 A2B Moving & Storage – A reliable and experienced moving company!
We have been performing relocations in the state of Virginia for more than 24 years now. Under our belt, there are more than 10,000 successful relocations. Our reputation of reliability, affordability, and service quality makes us stand proudly as one of the most reliable local moving experts! But we are never sitting on our laurels, so to speak. We constantly seek to improve the quality of our services, as well as our prices, to benefit our customers even more.
We are one of the moving companies Northern VA that always have the customer at the forefront of their thoughts. Our relocations aim to create satisfied and happy customers, first and foremost. But if you want to know even more about us, feel free to contact us directly. Our representatives will answer all of your moving-related questions, as well as provide any information that you require. We are always happy to hear from our customers, both old and new!
Our movers possess all necessary moving equipment and provide high-quality packing supplies
A moving company is nothing without great equipment. We understand this very well, and always equip our moving crews with top-of-the-line gear. This makes us able to tackle any relocation issue if it arises. In fact, we are one of the moving companies Virginia that has the knowledge and experience to take any relocation head-on. During our years of service, we have encountered countless situations in which we had to adapt. And, after 24 years of adapting, we are now capable of solving any problems in a blink of an eye. There are few things that can surprise us. Even if a surprise occurs, our team can draw on the wealth of their experience to find a solution in record time!
Our Virginia movers can also provide you with any and all necessary moving supplies. They will bring everything right to your doorstep, for maximum convenience. We can also advise you which materials are best for your items, and how to achieve maximum protection. Apply for a free estimate today, and you will see that top quality does not have to come with a high price! We work very hard to maintain low prices for our customers but we never sacrifice quality in the process. With us, you get the best of both worlds!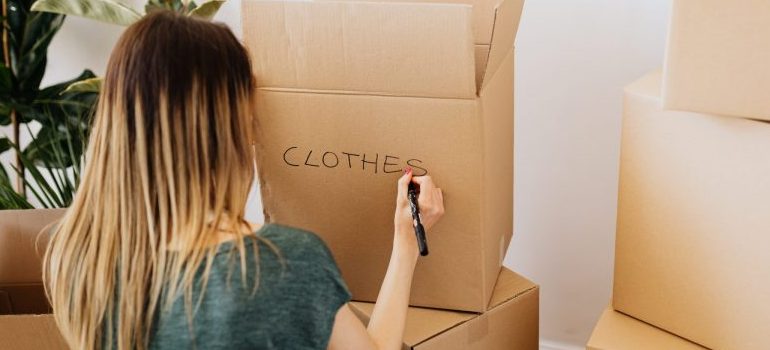 We will pack, protect and handle all your household items with care
When you entrust your relocation to our moving crew, you can expect every item to be handled with the care that it deserves. Our moving crews are careful and efficient. They will have everything packed and ready to go before you know it! But if you want to do your own packing, and only require a bit of expert advice, feel free to ask for it. We are in the business of creating satisfied customers, after all, and we will do everything that is necessary to provide you with the ultimate experience. Our moving services already set us apart from all the other moving companies Northern VA has, but we like to add a personal touch to every one of our relocations. We want to make you happy, that is our primary concern.
Our Northern Virginia movers will organize and execute your commercial relocation fast and efficiently
When it comes to business relocations, we are able to "dial it up a notch". This means that we invest even more time and effort into planning a commercial relocation. The fact of the matter is that you want your business to be up and running as soon as possible, no matter if you are moving across the State of Virginia, or somewhere else. And we need to enable it. But the safety of your items can't be compromised either. That is why we put in extra work and resources into ensuring that everything proceeds as smoothly as possible.
When you hire one of the moving companies Virginia to relocate your office, you expect safety, reliability, and efficiency. And that is exactly what you are going to get if you hire our moving specialists, and much more! We will enable you to resume your operations in the shortest amount of time possible while making sure that all of your equipment is perfectly safe and sound!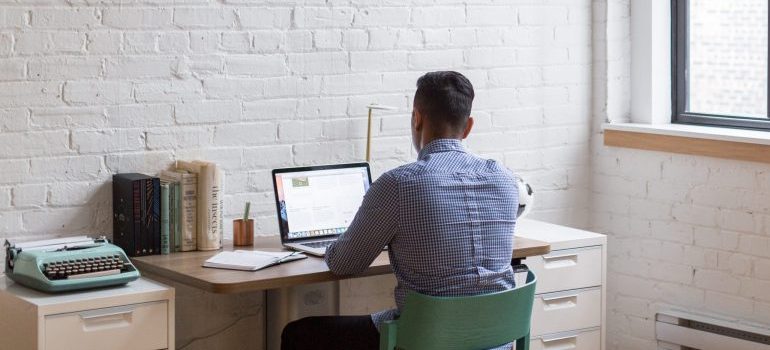 We are offering affordable moving services
Among the moving companies Virginia, we are known for the affordability of our services. We can offer any service that your relocation might require, including:
Interstate moving
International moving
Apartment movers
But that is not the full extent of what we can do. We are one of the moving companies Northern VA that can handle almost any relocation with ease. If you require a specific service, and you don't see it on the list, chances are that we can still provide it. All you need to do is get in touch with us and ask for it!
Contact us and find out why we are one of the best movers Virginia has
It is in your best interest to hire one of the top movers Virginia has on offer. You want your moving experts to be experienced, affordable, and to provide great quality of service. A2B Moving & Storage brings all of that, and more, into the moving equation. Contact us today and embark on a wonderful moving journey! We will make sure that a smile never falls off your face!
Get in Touch
"*" indicates required fields