Move Management
Expertly designed to support older adults in their relocation journey, our move management service promises a seamless transition.

GET YOUR FREE ESTIMATE
"*" indicates required fields
Moving can feel like a roller coaster ride, and it's even trickier when you're in your golden years. It's like navigating through a maze but with a mountain of memories and belongings to carry. Luckily, that is where senior move management comes into play. A2B Moving and Storage DC provides this service in partnership with Potomac Concierge—NASMM-certified senior move managers, making the lives of elderly citizens significantly easier. Contact our team of friendly relocation facilitators and learn how we can assist!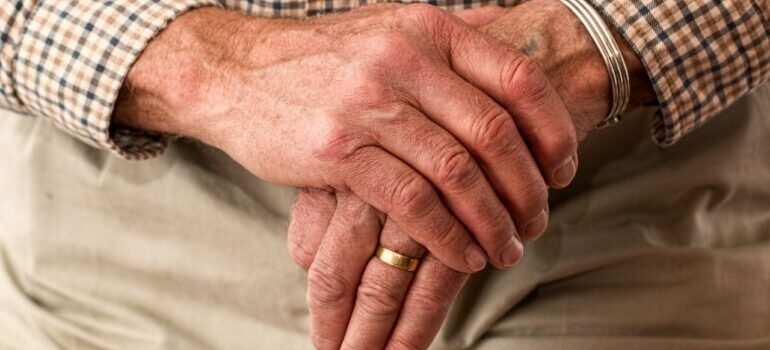 Who are senior move managers?
Picture a senior move manager as a wizard. One whose specialty is sprinkling ease and comfort into the moving process for our cherished elders. These skilled experts help trim down possessions and smoothly transition older adults into their new homes, whether cozy assisted living communities or other comforting spaces. Turning complex tasks into simple ones, they make moving feel less like a chore and more like a fresh start. Accompanying A2B Moving and Storage DC throughout this journey is Potomac Concierge, whom we are proud to have as an esteemed partner of choice for senior move facilitation.
How does move management aid the relocation process?
By skillfully managing various components of the process, move managers alleviate many of the stresses associated with it. Feel free to obtain a no-cost estimate from our website. But, before that, let's see precisely which parts of the relocation fall within the move management scope:
Planning – Crafting a well-thought-out strategy from the get-go ensures a smoother experience, particularly when guided by a seasoned expert.
Downsizing and Organization – As NAPO-certified organizers, the team from Potomac Concierge will help you organize your belongings, decide what to keep, and dispose of excess or unwanted items.
Packing – Safeguarding your belongings by adequately packing them for transportation.
Moving – Coordinating with a reliable team of movers to load, transport, and unload your items efficiently.
Move Day Supervision – Supervising and liaising with the movers on your behalf to guarantee adherence to the plan and the safety of your home and belongings.
Unpacking – Emptying boxes, discarding trash, setting up kitchen and bathrooms, and organizing closets to make your new space feel like home. We will ensure that your belongings are perfectly organized rather than just put away. To top it all, we will also help you with the floor plan to make sure your furniture fits your new home and is entirely functional.
Start fresh with professional move managers!
While typically exciting for youngsters, a change of scenery can be terrifying for the elders. But not with A2B Moving and Storage DC! Let us handle the notorious move management, all so you can focus on the positive aspects of the process: meeting new people and exploring new surroundings. Reach out to us for all-things-relocation assistance and start the next chapter of your life on the right foot!
Get in Touch
"*" indicates required fields