GET YOUR FREE ESTIMATE
"*" indicates required fields
A2B Moving and Storage, as one of the most dependable movers DC area offers, understands just how important the right packing technique is. Our team of moving experts has compiled a list of essential moving advice to assist you to ease the process. We also understand that certain things are more difficult to pack than others, so we've prepared instructional videos as well as tips and tricks for packing some of your most difficult items. Do you need expert moving assistance for your impending move? A2B Moving and Storage provides tailored moving services that will match your demands and alleviate the stress of relocating – locally or long distance. Let us help you start packing like a pro and begin your relocation journey the right way!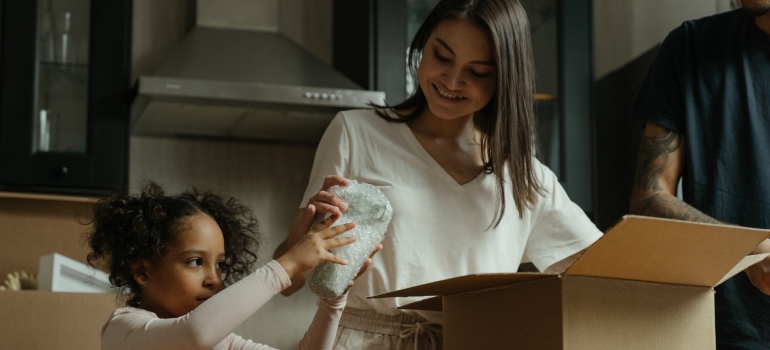 Packing Tips for Your Upcoming Move
Packing is one of the most complicated relocation processes. No matter whether you are experienced in packing or not, it may give you a lot of headaches. Luckily, our residential movers in the DC area are here to help you organize and pack. Here are some things that will ease the whole process:
First and foremost, make a packing timeline. Decide which room to pack first. Our recommendation is to start from utility areas since they are the most challenging to declutter and pack.
Make an inventory list for each room to keep track of your belongings. Purge as you pack.
Begin by packing out-of-season items and products you only use sometimes.
Maintain the integrity of all pairings and components. Put tiny hardware items in plastic bags and fasten them to the equipment.
Pack the electronic devices in original containers. If you don't have any, secure the appliances with foam bags a double tape the boxes.
Wind electrical cables to keep them from dangling.
Separate and safeguard risky items such as knives or skewers that might pierce or harm other objects.
How to handle packed boxes?
Handling the boxes properly will ensure the safety of your belongings, especially if you are using storage services DC. So, here's how to handle them:
Avoid overloading boxes, but aim for a solid pack that keeps goods from moving. The top should close effortlessly and without force, but not inward.
Secure the boxes using tape. You don't need to use a lot of tape, but it should be strong enough to seal the boxes to avoid any mishaps.
As you complete each box, write the items on the side. You may also wish to number the boxes. Allocate each box to an area in your future home on the label.
Tape labels on the doors of each room at your new address so that movers may deliver the boxes to the correct room.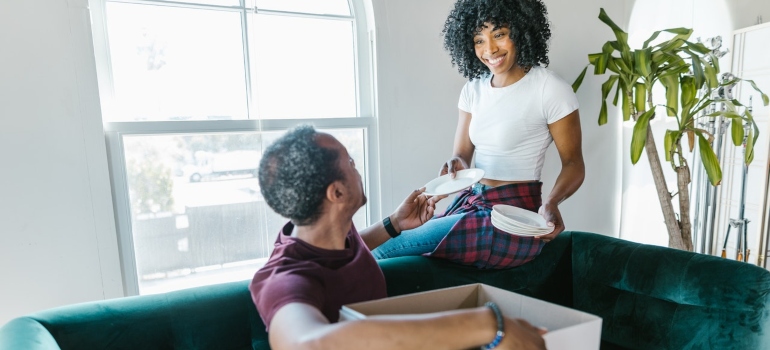 Packing Tips for Fragile Items
Nobody wants fragile and valuable items to break during the relocation. And to avoid damage or breakage, use the following tips and tricks for safe packing, and take a look at the following video:
Put aside any breakables and perishable items and sort them out.
Wrap delicate china, crystal, and other fragile goods in the clean, unprinted paper (preferably newsprint).
Pack plates and glasses vertically.
Cushion the bottom of each box with a two- to three-inch layer of crushed paper. Fill up vacant places with crushed paper once each layer is done.
Use wrapping material such as bubble wrap, or foam bags.
Label the boxes – write fragile or handle with care.
Need help with packing? A2B Moving and Storage is at your disposal
Want to ensure the safety of your belongings? There's no better way than to hire professionals to handle the task. And the help is just a click away – A2B Moving and Storage will provide you with the highest quality service and the best packing tips ever. Contact us today and experience a stress-free move. Let us make your relocation an enjoyable process. 
Get in Touch
"*" indicates required fields