GET YOUR FREE ESTIMATE
"*" indicates required fields
Moving your home or office to, from, or in Gaithersburg? Then you must be looking for the best movers Gaithersburg MD has to offer. If that's the case, then you should pick up your phone and contact A2B Moving and Storage. Our company has been in the business for the last 24 years during which we have performed over 10,000 moves. That makes us one of the most competent and experienced moving companies in Maryland, Virginia, and the DC Metro Area. If you are interested in the high-quality moving experience that you can get from our team, you should request a free moving estimate. We'll provide you with an accurate quote in the shortest time.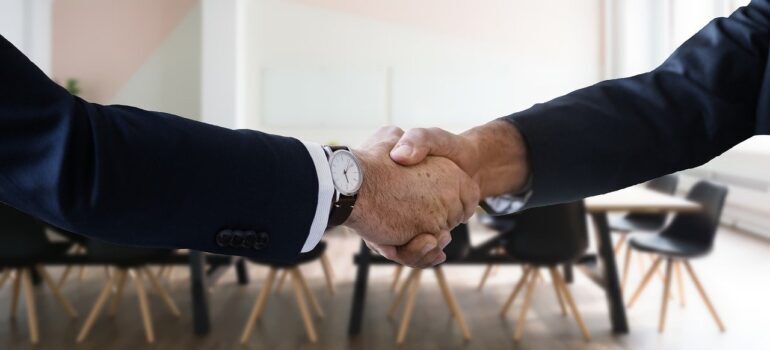 Why choose A2B Moving and Storage
When searching for moving companies Gaithersburg MD residents recommend, A2B Moving and Storage stands out as the top choice with its vast array of services. Our experienced and trained team provides a mix of local, long-distance, and international moving solutions tailored to meet your needs. We also offer additional services such as packing and unpacking and loading/unloading assistance. Furthermore, we provide clean and modern storage units of different sizes. All of them are under 24/7 security surveillance to keep your belongings safe. Let us be your moving partner and ensure that your experience is seamless from start to finish!
A2B Moving and Storage DC offers various moving services to choose from
At A2B Moving and Storage, we take pride in providing top-tier professional services for our customers. When you choose us for your move, we will send out our friendly team of the most experienced movers Gaithersburg MD offers. And they will work hard to ensure your items arrive safely and securely at their new location. We understand how important it is for our customers to trust that their belongings are handled with care. So we ensure our staff is highly trained and knowledgeable on all aspects of moving services
There are many reasons why our company is constantly booked and busy. But we know for a fact that it is our various moving services that are usually most appealing to our customers. Our company has taken all of your possible needs into consideration when creating our range of moving assistance options. This has led to the following options you have with us:
We might put a lot of choices in front of you, but we never make you choose something that doesn't work for you. You are free to tailor your moving package to your liking. Of course, you'll always have our team of movers in Gaithersburg MD ready for any consultations you might need. Rely on us to answer all of your questions before, during, and even after your move. We provide start-to-finish assistance and never leave you to fend for your own when you need us the most.
Licensed and insured moving professional
With A2B Moving and Storage DC by your side, safety will never have to be your concern. We are a fully licensed, insured, and bonded moving professional that is going to deliver the right moving solutions to your doorstep. In fact, when looking for the best moving companies Gaithersburg MD has to offer, you are actually looking for qualified and licensed professionals.
These policies ensure that from start to finish, your move is handled safely and with care. The added layer of protection provided by being insured also ensures you're covered if any unfortunate incidents were to occur during the move. Choosing a licensed moving professional is one surefire way to get peace of mind when it comes to your prized possessions. While you might decide to compromise on some other qualities, safety should never be one of them.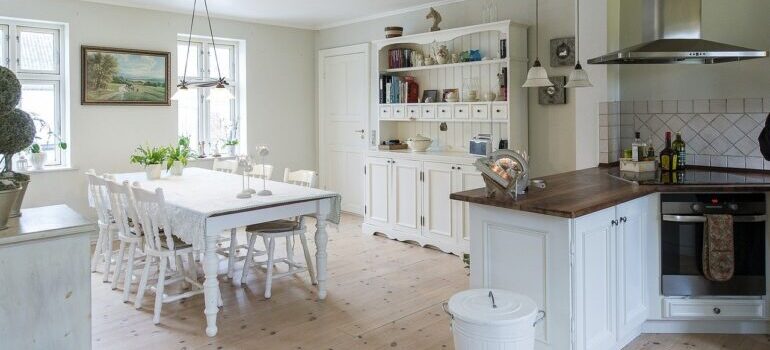 Move from A to B with some of the most trained movers Gaithersburg MD has at the moment
With so many different moving companies in Gaithersburg MD at the moment, making the right decision might be difficult. However, if you are looking for some of the most trained and reliable movers in Maryland, then you have the right option right in front of you. Our Gaithersburg movers are trained, skilled, and experienced. All are the qualities we look for when welcoming a new person into our team. For A2B Moving and Storage DC, nothing matters more than your safety and satisfaction. All of the movers in our team also had to pass a lengthy background check. As we wanted to ensure you are getting the best services from the best people.
So if you are looking for the best residential or commercial moving companies Gaithersburg MD has to offer, you can feel free to turn to our team. Our professionals will help you move from A to point B in the shortest time and the easiest way. Our residential and commercial movers will gladly take care of the most intricate moving tasks. So that you can spend your days relaxed, and doing what you love.
Get the necessary assistance at a cost-effective price
Relocation is one of those events that always have to be a pricey endeavor. However, there is a big difference between the prices of different moving companies in Gaithersburg MD. When you work with our company, you will get access to high-quality moving services that come at cost-effective prices. We have created a competitive pricing list, as it has always been our goal to ensure all people have the option of fully assisted relocation. But you don't have to take our word for it.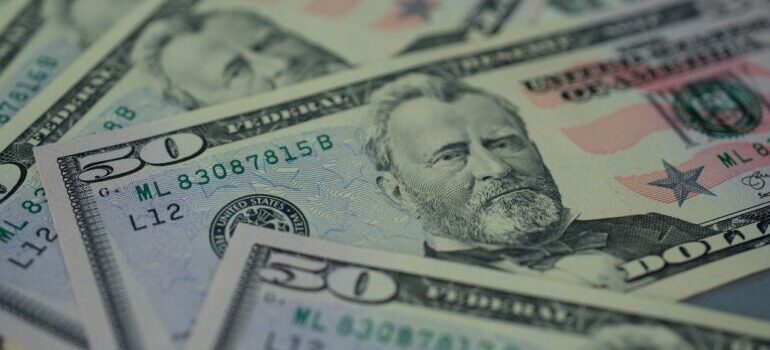 Simply request a free estimate from our team and be provided with an accurate moving quote. Our team will provide you with a transparent estimate that won't contain any hidden fees or extra charges. That's because instead of giving you an unpleasant moving-day surprise, we want you to have only positive connotations to your moving day. This is an event you ought to remember in the years to come.
Our movers have comprehensive knowledge of the Gaithersburg area
As a specialized Gaithersburg moving team, we have performed hundreds of residential and commercial moves in the area. With so many endeavors under our belts, we today consider it easy to relocate your belongings within this area. Our team will be able to choose the optimal route that will connect point A with point B which will result in a quick move. We know that the last thing you want is to experience different moving delays due to the most common moving problems. But with all the knowledge and the level of expertise, our movers have, we know that we will be able to solve all problems and surpass all obstacles. All of that combined will result in a prompt and effortless move.
Moving to Gaithersburg MD
Gaithersburg, Maryland is located in Montgomery County, northwest of Washington D.C. as part of the Greater Washington Metro Area. With a population of about 69,657 people according to the 2020 census, it is the fourth largest incorporated city in all of Maryland. Gaithersburg has a rich history, having been founded in 1765 by an Englishman named Benjamin Gaither. Since it has become an important center of commerce and industry in the region.
Moving to Gaithersburg, MD offers a wonderful quality of life. The town is close to Washington D.C., yet has all the advantages of small-town living. Residents enjoy a culturally diverse community with events such as music festivals and Farmers' Markets. Gaithersburg is home to many family-friendly activities, convenience markets, and cultural spots. Today Gaithersburg boasts multiple outdoor recreational areas such as par 3 golf courses, hiking trails, and skate parks where visitors can enjoy all kinds of outdoor activities while taking in its natural beauty. The downtown area offers ample dining, shopping, entertainment, and business opportunities providing something for everyone to enjoy.
With transportation access both within the city limits and connecting to larger cities in Maryland or DC, citizens have an ease of access not always found in comparable suburban areas. Living in Gaithersburg can be an incredibly rewarding experience for those who prefer a small-town lifestyle combined with modern conveniences without having to sacrifice entertainment options or urban amenities!
Moving to or from abroad – International moving services
A2B Moving and Storage is the leader in international moving services, servicing businesses and families in Gaithersburg, MD, and beyond. Our experienced team has been providing reliable international moving solutions for more than two decades. From transporting your important belongings to providing temporary storage solutions during various stages of the move, our international movers DC area residents recommend are taking care of every detail. So whether you are relocating within cities or countries, rely on A2B Moving and Storage as your go-to partner for a hassle-free move with a smooth transition. With our expertise and comprehensive range of services, we will ensure that we meet your needs. And at the same time deliver a successful move without unnecessary disruption to your daily life.
Storage solutions we offer
A2B Moving and Storage offers a variety of storage services to help you move to Gaithersburg MD with ease. Our services provide short-term and long-term rental units for residential, office, and commercial moves. As our units are completely climate controlled, you can trust that your items will remain safe in their original condition for as long as necessary. This is especially important when it comes to protecting delicate items from extreme temperatures. Or adding an extra layer of security with our state-of-the-art surveillance systems. With A2B Moving and Storage's storage services MD residents use, you can rest assured your belongings are safe while you make the adjustment to your new home in Gaithersburg MD.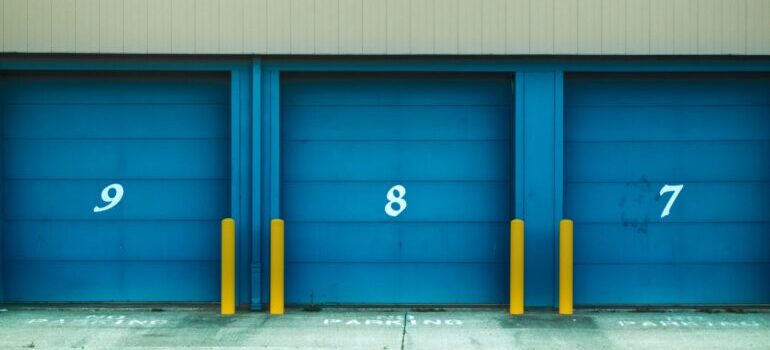 Moving tips and advice from moving companies Gaithersburg MD has to offer
No matter if it's a small apartment or a large office building – preparation is key! Our team of Gaithersburg MD movers can provide tips on how best to prepare for your upcoming move.
The experienced movers Gaithersburg MD offers have been helping customers move their belongings for many years and we have plenty of expertise to share. Our moving tips and advice provide everything you need to make sure your move is stress-free. Such as how to calculate the costs involved in a move, create inventory lists of your belongings and even help with the efficient sorting of items. Our tips include safety advice on how best to load boxes into the truck as well as what not to pack into boxes. In addition, we can provide advice on how best to pack fragile items such as glassware or dishes. So that they arrive safe and sound at their destination. Whatever your needs may be – we've got you covered!
With this experienced help, you can ensure the transit of all your possessions is handled professionally so that they arrive safely at their destination without any damage or delay. So, trust A2B Moving and Storage with all your moving needs, so you don't have to worry about a thing!
Experience a stress-free move with us
Working with a licensed and insured moving company in Gaithersburg, MD is essential for a successful move. Professional movers possess expertise and experience that enable them to handle any kind of relocation, from fragile items to large furniture. Furthermore, they carry the necessary insurance coverage. That will protect against accidents that might occur during transit which could cause damage to your items.
With A2B Moving and Storage DC, you'll get to watch reliable movers Gaithersburg MD do all the heavy lifting for you. Once you give us a call, our team of movers will create the perfect plan, setting your relocation in motion. We will be by your side every step of the way, ready to offer premier moving assistance and the undivided support that you deserve. Our specialists are here for you every season of the year.
Get in Touch
"*" indicates required fields