Residential Movers
Enjoy a swift household move from A to B, with the skilled hands of our trustworthy residential movers in DC Area.

GET YOUR FREE ESTIMATE
"*" indicates required fields
However prepared you to think you are, the stress of relocation can easily crawl up to you when you least expect it. Because moving to a new house is a complex process with many components, you must up your game and stay focused. It is best if you have the professional help of residential movers in the DC Area who know the secrets of successful moving. Entrust your relocation project to local moving specialists from A2B Moving and Storage, and rest assured that with our guidance your stress levels will remain low.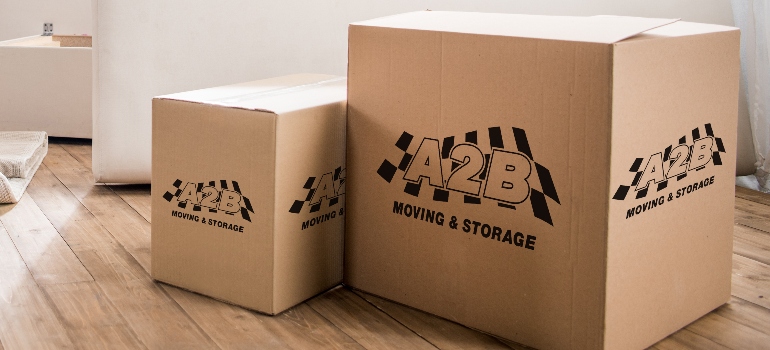 24 years of experience in the moving business
For more than 24 long years, we have been part of the DC moving industry. We are proud to say that our mission has remained the same throughout those years. A2B Moving and Storage strives to provide tailormade service solutions at affordable prices from day one and still today. We help more than 2400 clients every year to transition to their new homes. Our residential movers have helped individuals, families, and businesses to experience a stress-free relocation. With a rate of 100 moving jobs per month, our moving crew gains valuable experience and training year after year. From day one, we have been here for our clients to assist and guide them every step of the way. Still, we plan to continue to do so for many years to come. 
We encourage dedication and excellent customer service
A2B Moving and Storage is a moving professionals company that understands how complex every relocation can be. No matter big or small, local or long distance. Every relocation is unique, and every client has specific requirements we must meet and exceed. We strongly encourage excellence in customer service and train our employees to be courteous and professional in every instance. Our clients' needs become our priority from the moment we take a moving job. If you are looking for dedicated and reliable residential movers in DC Area, our moving crew is suitable for the job. They are efficient and operate promptly. The level of experience we gained over 20 years in the business gives us a competitive edge and ensures your local or long-distance relocation runs as smoothly as possible.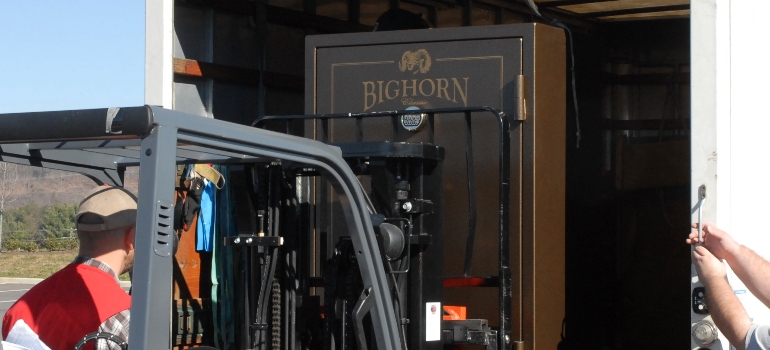 Our objective is to provide a wide range of services to our clients
A2B Moving and Storage is constantly working on improving and streamlining our operations. We offer a wide range of services, and our residential movers DC area are always busy. Among many types of relocation services, you can get help from our:
Besides the above mentioned, we offer our clients storage solutions, whether they are moving their home or office. We always keep up with technology and industry standards. Also, we operate all necessary equipment and provide you with essential packing materials. That helps your relocation seem easy and straightforward, and you as a client content and satisfied with the outcome.
Opt for local moving services in DC Area
Organizing a local move can seem like an easy endeavor until you are about to experience one first hand. Moving from one house to another within the same city can be a challenge. The safest option is to hire A2B Moving and Storage residential movers DC Area and let them guide you through the process. We guarantee all your belongings will safely arrive at the new location efficiently and on schedule. Book your move today and receive a free moving estimate.  
Offering you long-distance moving support and assistance
Even though we service the DC Area, Maryland, and Virginia, we can help you organize a long-distance relocation anywhere in the country. Our professional drivers and residential movers will tackle any long-distance job with the same dedication and persistence. You will be left with a positive moving experience and prepared to recommend A2B Moving and Storage long-distance services to your friends and family.
We make residential moving easy and stress-free
Hiring our DC Area residential movers would be one of the best choices to make for everyone looking for reliable and reputable moving professionals. We guarantee to move you from your old home to your new place stress-free, without you having to worry about anything. A2B Moving and Storage is a full-service company, and all our services complement each other, giving our clients a comprehensive moving experience. 
Our moving crew has relocated more than 3400 offices
Commercial moving must be fast, efficient, and with zero-complications. Every business owner and company in DC Area wants their office moved under the highest security standards. With more than three thousand office moves, our employees have gained unparalleled experience they utilize every single day. You can be sure that your office equipment and furniture are in the right hands and their delivery will be done in time, as scheduled. That way, you will be able to resume business shortly.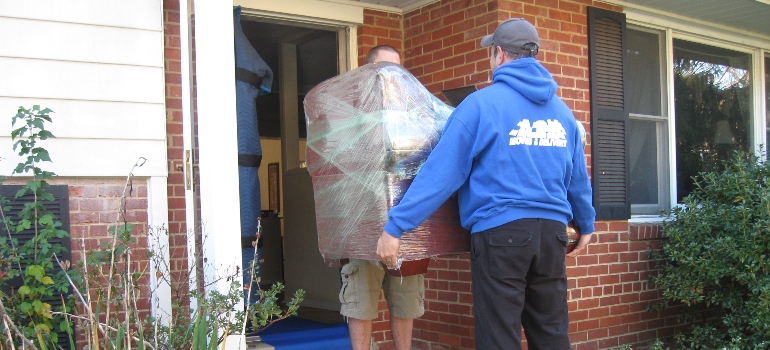 We offer specialized moving large and sensitive household items
Our residential movers have vast experience in moving items such as pianos. The piano movers own necessary padding, straps, dollies, and other equipment needed for moving sensitive and oversized items. You can entrust moving your piano to A2B Moving and Storage professionals. We guarantee they have been appropriately trained to perform the job at the highest level of service and under strict safety protocols.
Reach to us and let our residential movers DC guide you through the entire moving process
If you are on the lookout for a full-service moving company in DC, A2B Moving and Storage is at your disposal. You can contact us at your earliest convenience and ask for a free moving quote. Our residential movers DC Area come highly recommended and will be able to cater to all your needs and requirements. We will assist you every step of the way – from A to B, and guide you straight to success!  
Get in Touch
"*" indicates required fields