GET YOUR FREE ESTIMATE
"*" indicates required fields
From time to time, all of us think about moving somewhere new. After all, people hate staying in one place for a long time. That's why moving to a cute Maryland town like Bethesda is a great idea. However, the fact that you have somewhere nice to relocate to doesn't mean that the process will necessarily be simple. As you'll soon see, moving without the help of the best movers Bethesda MD offers is not easy. And among all of the moving companies Bethesda has, A2B Moving and Storage can give you the best services to make your relocation easy! Contact us as soon as you think about moving.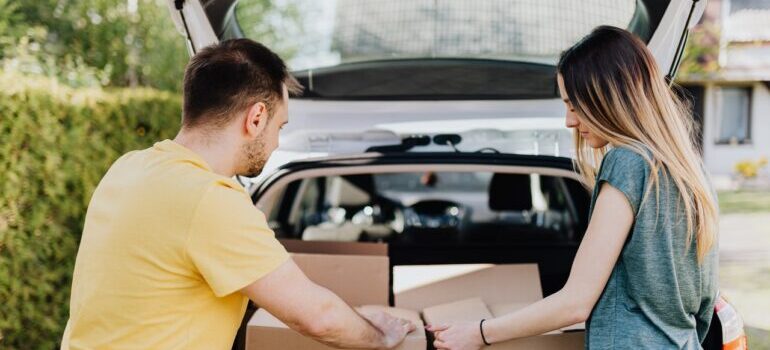 Why hire movers Bethesda MD has anyway?
When you begin planning your move, there are definitely a ton of different considerations to make. After all, you need to think about dealing with your old and new utility providers, packing everything up, and maybe even a trip to the DMV. And all of this is just the tip of the iceberg! Indeed, the entire process of moving can become quite overwhelming; at least if you do it without the most experienced movers Bethesda MD has! We've offered our services for quite some time now, and we know how our services have helped lots of people and families to Maryland. Call us today to get your moving quotes, and let's see how to plan your relocation.
At the end of the day, most of those who are preparing for a move decide to hire professionals to deal with this. And that's nothing weird, seeing as having professionals by your side during this transition makes the entire ordeal a lot easier. A high-quality moving company can do all of the heavy lifting, but even more than that; they can help you take care of the logistical planning as well. And A2B Moving and Storage DC is the best moving company to assist your move to Maryland! We know the area very-well, and we can help you relocate to Bethesda rather quickly. Moreover, we have specialized teams of movers that specialize in different kinds of relocations. Based on the kind of move you need, we will work on you to create a perfect moving plan that's going to fully fit your situation.
A2B Moving and Storage DC is one of the best-moving companies Bethesda MD has!
Naturally, even when you do decide to tackle your relocation by hiring the best movers Bethesda MD offers; there's still the question of choosing the right moving company for the job. And considering that, we want to tell you right away – there's no need to go anywhere further than A2B Moving and Storage for all of your moving needs! We've worked long and hard to ensure that our portfolio of moving services includes anything you need for your relocation.
We hire none but the very best moving professionals in the business; people with more than enough experience to take care of any moving-related job with ease. And let's face it – when it comes to hiring movers to help you relocate to the state of Maryland, you want locals that know what they're doing. This allows us to know the area by heart, allowing us to relocate you more quickly and efficiently. You can trust us to take care of the entirety of your move for you, without having second thoughts. We have relocated many people during the years, and our experience speaks for itself.
As one of the most reliable movers Bethesda MD has, we offer a variety of services
One of the main priorities that A2B Moving and Storage DC have would be ease of use. In other words, we don't want our customers to have to think about anything while they deal with their relocation. Even if you don't handle the physical part of the work yourself, there are still tons of different things to take care of during the move; not to mention the emotional weight of moving your home from one place to another.
Considering this, we don't want you to go searching around for movers that can provide you with different services. We can do it all here! With our movers in Bethesda MD, you can find:
Commercial Movers
Piano Movers
Storage Services
Apartment Movers
As you can see, there's no need to search for any moving services apart from our own!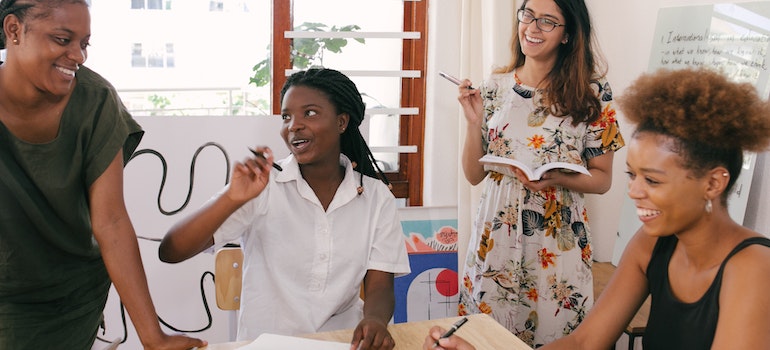 Residential moving is our specialty
Moving people from one home to another is pretty much the bedrock of the entire moving industry. Indeed, it's the most common kind of relocation that people make; but it's not nearly the easiest one. In reality, the process of relocating an entire family takes hard work, skill, and above all else – an impeccably professional approach. Considering this, you want the most professional movers Bethesda MD to handle this kind of personal transition to a new home. And that's why A2B Moving and Storage is here to help! 
We handle all household sizes, to all kinds of distances. This ensures that we can help you relocate from any point A to B. Moreover, as one of the best moving companies Bethesda, we know how to do it efficiently, and quickly and offer you fair-and-square moving quotes.
We handle commercial relocations equally
As we've already mentioned, we believe that professional moving companies have two main qualities – experience and versatility. That's why we're more than well-equipped to handle any kind of relocation; plus, our teams of veteran movers can easily deal with all kinds of relocations. For example – we realize that the complexities of commercial moves are far different compared to what happened when you move to a new residence. This is why we use different techniques and teams to handle each specific and unique relocation. You can trust us 100% to handle each relocation individually and with special care paid to all the small individual details that apply to your moving plan.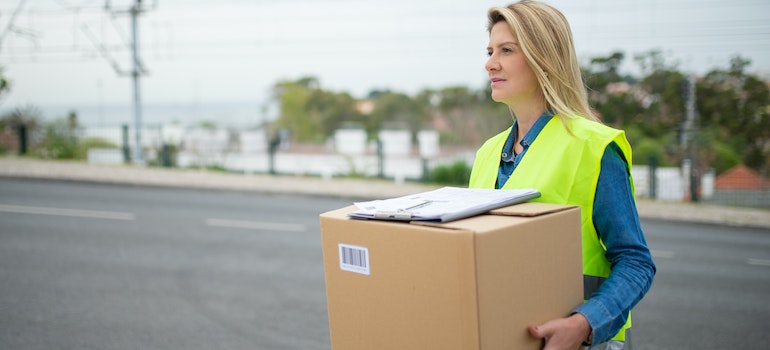 After all, businesses have different concerns compared to people; a corporate relocation to a new office means a business interruption no matter how well you do it. But that's where skilled movers come in to ensure that your business suffers the least possible interruptions; not to mention the alleviation of any risk of property damage. That's just some of the many things A2B Moving and Storage can easily help you with.
Our movers Bethesda MD can take care of the most difficult jobs
When you plan a relocation, there are hundreds of little details that you likely haven't thought of at first. And yet, these details are precisely what will make the difference between a successful relocation and a thorny one. For instance – what do you do when you have a bulky furniture item to take care of? Sure, you could try disassembling it. But if it's a valuable antique, do you really want to take on the risk of damaging it? Probably not! That is why we made sure to offer professional services that specialize solely on heavy and bulky furniture pieces. This ensures that the quality of our service is superb.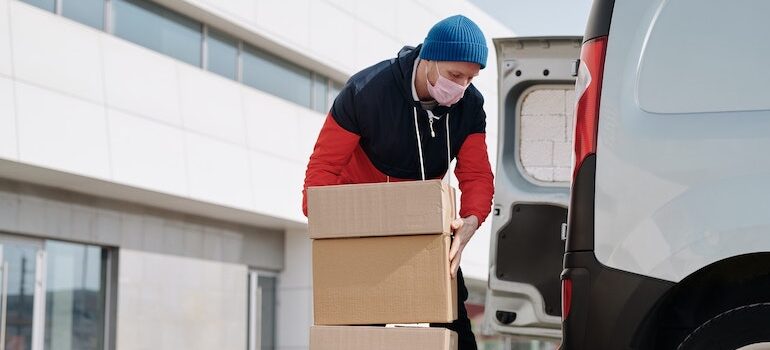 Or what if we're talking about a hugely valuable but large piano? Our piano movers can easily deal with such issues without any risk of damage! We provide top-notch service, by carefully treating your piano during the relocation process.
Reasons why you should consider relocating to Bethesda
Bethesda is a popular community, just near Washington D.C. This allows its residents to travel to the nation's capital whenever they need to. Moreover, it is affordable, when considering its great location. The local residents enjoy an average household income of a stunning $172,000! Moreover, the average household also has around $970,000 in property, which tells you how affluent this area is. With around 65,000 residents, it is neither a small nor a big city. It's perfect for all families looking to settle down in a quiet, medium-sized city in Maryland. The area also has great educational institutions, such as SANS Technology Insitute, one of the most popular higher education places in the area.
Another popular reason why people move to Bethesda is because of its booming healthcare industry. With an average salary of $70,519 in the city, this is great news. Healthcare professionals tend to earn even more. There are excellent, well-known institutions like the National Institutes of Health Clinical Research Center and the Walter Reed National Military Medical Center. Many big names from the D.C. area visit hospitals and medical centers in the area on a regular basis, which is why the nation's top doctors, surgeons, etc. use movers Bethesda MD has to relocate to the area.
Contact us for any relocation help in Bethesda!
At the end of the day, it's crucial to have the best movers Bethesda MD has by your side. And if you want that, contact us immediately – and our relocation teams will take care of everything else! 
Reference:
https://datausa.io/profile/geo/bethesda-md/#education
Get in Touch
"*" indicates required fields