This should be the most exciting time of your life. Yes, you are about to hit the college and explore everything it has to offer. You will meet new friends, explore new areas, learn new things, expand your views, and obtain valuable experience. But before you embark on this journey, you must organize, pack, and find one of the moving companies DC area to safely relocate you. And the freshmen packing for college in DC area is one of the hardest tasks in this story. So, let us help you cover this one and ensure you will relocate stress-free and on time.
Create a plan for freshmen packing for college in DC area
No matter how much stuff you have and how big your move is, you must create a relocation plan. Also, you must assemble a moving checklist with all moving-related responsibilities. Surely your parents will help you with legalities, budget, chores, and errands. But you must be involved in the whole process because this is the moment when you are becoming a grown-up and you are moving away. It is time to start covering some serious tasks by yourself. And this is the perfect moment to do it. Hence, start inspecting your belongings and decide what you'll bring with you. This widely depends on the fact if you are moving into the dorm or you are renting a property near campus.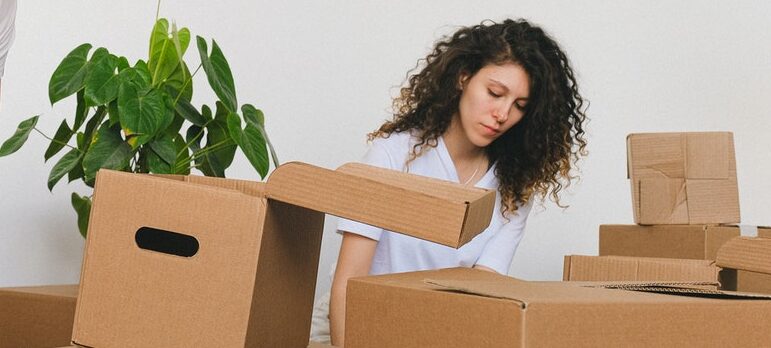 Check your personal stuff, furniture, accessories, electronics, memorabilia, and other valuables. Also, gather school papers, personal documents, credit cards, driver's license, etc. All should be up to date and ready to be used. Once you decide on how many items you are bringing with you, you'll know how complex your move will be. Then you can calculate your budget and call your long distance movers DC to obtain a moving quote. They will take it from there. You'll be presented with moving services, prices, and they can even help you with freshmen packing for college in DC area.
Find a roommate and pack together
Now, as soon as you figure out the location you are moving to, you should start looking for a roommate. If you are moving into a rented home then this is even easier. You can pack together and organize the entire setup of your new home much easier. Communicate among each other and figure out who is bringing the appliances and ensure you have it all. You can even split moving tasks. One can organize freshmen packing for college in DC area while the other is communicating with local movers DC. Of course, this is extremely easy if you are moving in with someone you already know like a friend or a relative. But if you are looking for a roommate randomly, this might be a bit harder.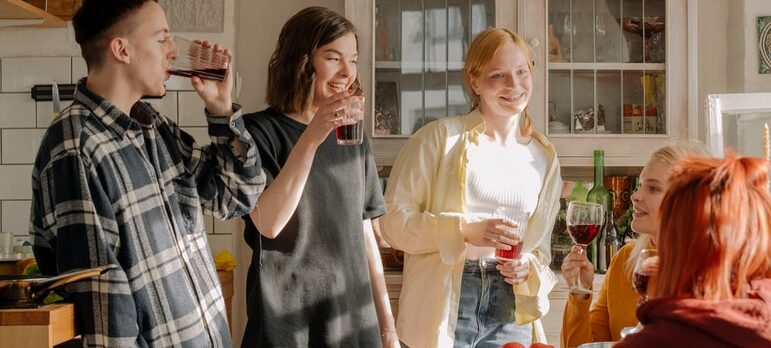 Firstly you should join a social media group or check the local ads, blog posts, or local papers. Maybe it would be best to ask around in the area if anyone is looking for a roommate. It doesn't have to be an individual that is attending your college at all. The goal is to split the cost of living and utilities with someone and as long as that person is reliable, you'll be fine. Therefore, ask around and try to find a roommate as soon as possible.
Cover your documents first
As we mentioned, having all your documents in one place is extremely important. You are ready to become a grown-up and you must show everyone a healthy dose of responsibility. Taking care of your personal documents and keeping them up to date and ready to be used in your new environment will be sufficient. Therefore, check all the laws and regulations in the country you are moving to and apply them to your personal documents.
If something must be changed or updated, you must do it well in advance. Also, if your driver's license should be updated as well, visit the local DMV and you'll be done in an hour. Furthermore, do not forget to double-check your moving-related documents as well. Inspect the moving contract, bill of lading, letter of value, confirmation of load and unload, and moving insurance. Ensure everything is in order and avoid scams and unpleasant situations.
Be sure to have all you need for freshmen packing for college in DC area
While inspecting the items you'll bring to college, remember to make a list of all the things you might need during the upcoming year. Apart from all the books and pencils, you'll need clothing for all four seasons. Simply because it is smarter to be covered for all situations than to be sick. You do not have to bring much. Just a few sweaters in case colder weather is upon you. Then, you'll need a homemade first-aid kit in case of minor injuries. Also, a full set of toiletries, a few towels, blankets, sheets, your favorite pillow, etc. Just consider your daily routines and think about all those things you can't live without. Put them on the list and make sure you bring them with you.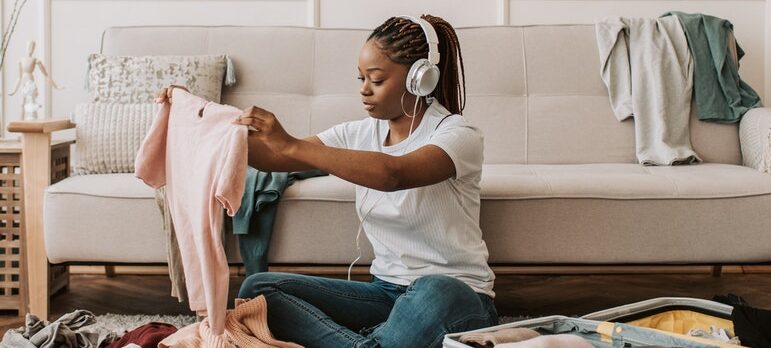 Obtain packing supplies
At some point, you must pack yourself for this journey. But first, you must obtain the packing materials. The mandatory ones are:
Cardboard boxes
Packing tape
Labels
Bubble wrap
You can obtain everything from your movers. Check their moving services DC and you'll find packing services quite lucrative. You can even hire them to pack you instead. But if you want to do it all by yourself, visit the local hardware store or purchase everything online. Use those materials to secure your cargo and remember to label each box in the right way. It will help you and your movers immensely.
Pack and get ready for moving
The last step is to pack your stuff. As soon as you have your materials with you, you should follow these steps. Take a cardboard box and place a bubble wrap at the bottom. It will serve as a cushion to nest your items in. Then, place your items inside and place a buffer between them. You can use cardboard or more blister packs. When you fill your box, cover those items with crumpled paper or packing peanuts and close them down. Apply adhesive tape in several layers to give it more strength to endure the journey ahead.
Finally, apply labels to find your content easily. Besides, if you mark each box with the content inside, your movers will tread carefully if there are fragile items inside. And you will unpack much easier if you know where your stuff is. Now, repeat the whole process for each box and you'll be done in a couple of hours.
Now you know how to cover freshmen packing for college in DC area. As you can see there is nothing too special about it. As long as you prepare in advance and find a good moving company on time, you should enjoy your college relocation. Hopefully, you'll have stress-free packing and easy relocation in general. Good luck.