GET YOUR FREE ESTIMATE
"*" indicates required fields
Every move implies a big change, regardless of distance or scope. And every change carries its challenges and difficulties. When it comes to moving, this implies hours of meticulous planning and organization. Endless chores and life-defining decisions. Needless to say, all of these combined can cause a great deal of stress. But, the most concerning fact is that stress and anxiety don't subside as you progress through your relocation. In fact, they only build up, causing mistakes that can cost you your belongings, time, and nerves. However, if you have A2B Moving and Storage you can turn it all around. With some of the best local movers MD can provide, your relocation can be an enjoyable experience. So, give us a call and embrace change, free of stress and negativity.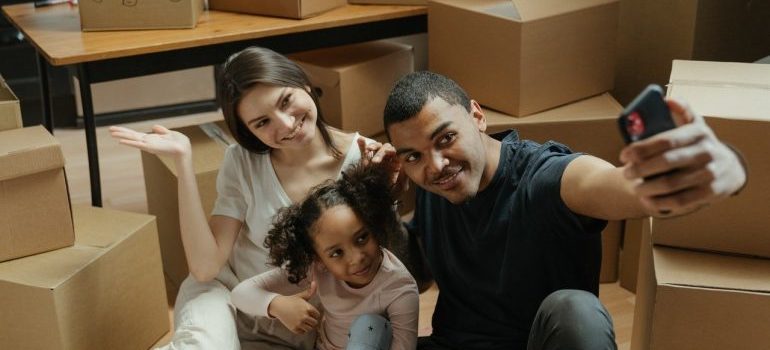 Our Local Movers MD are the prime choice when you want a smooth transition
The vast majority of people agree that local relocations are among the simpler ones to pull off. Mainly because distance doesn't play such a significant role as in long distance relocations. Still, lack of this factor doesn't make them easy, nor simple. It still demands excessive planning and near-perfect organization. In other words, moving remains a daunting task. Whether you're moving next door, across the street, or in town it still carries challenges and difficulties. Fortunately, that's nothing the help of our MD local movers cannot remedy.
Tailor-made and affordable relocation is possible with local movers in MD
With A2B Moving and Storage you're not only getting a simple labor force. You're getting a team of knowledgeable and supportive MD local movers. A team that stops at nothing to ensure your seamless transition and peace of mind. You're gaining access to exceptional moving services and tailor-made solutions to fit your needs and budget:
Local Movers;
Long Distance Movers;
But, most importantly, with our Maryland local movers, you're gaining certainty. The certainty that your belongings will be safe and in capable hands. That you won't have to cope with stress and anxiety. That your time will remain your own and your energy and enthusiasm remain intact. Which, in a chaotic, turbulent, and ever-changing moving environment, makes all the difference.
With A2B moving is as easy as ABC
We didn't become local movers MD residents rely upon by "just getting the work done." We became the prime choice because we hone a specific set of traits that allow us to improve any moving experience:
Loyalty – We put the needs of our customers, their safety, and that of their belongings above everything else.
Determination – To see them move through with speed and efficiency, despite difficulties.
Attentiveness – Experience our movers accumulated over the years allows them to focus on details and avoid potential issues.
Transparency – No hidden costs, no extra charges. Simple as that.
The combination of the above traits is essential for a pleasant, stress-free move. That's why for us, focusing on only a few of them is not optional. We always give our best, regardless of the type or size of the move.
Move your home without the hustle
A house doesn't become a home until you make it so. Walls do not tell the story before your dress them in your favorite paintings. The floors, pristine as they may be, do not come alive until you stage your furniture. That empty space has no soul – not until you make it a reflection of your own. Not before you fill it with memories and paint it with tears of joy and sorrow, pride and disappointment.
And now, the time has come to uproot it all. To pack it in boxes and ship it out. This is what makes moving home so difficult. This is what makes it unbearable, even. And this is why our Maryland local movers make it a mission to ensure you move your home as safely as humanly possible. Why we're treating every single item with utmost care and respect. Because we want your new place to become a home as soon as you set foot in it.
Ensure minimal downtime with the help of MD local movers
Unlike residential relocations, commercial ones shift the focus from emotional to logical. Still, that's where dissimilarities end. Like business itself, any moving endeavor must be:
Carefully calculated;
Meticulously planned, and;
Masterfully executed.
In other words, it must be efficient and effective. Still, when it comes to commercial moving, the need for speed becomes the priority. Simply because, in business, time is the most valuable asset. Not utilizing it to the fullest always has tangible consequences. It is exactly why you need some of the finest local movers MD has: to make sure none of yours gets wasted. As business owners ourselves, A2B Moving and Storage is acutely aware of the importance of swift relocation. We know how prolonged downtime can hurt a business. Therefore, you can count on us to spare no effort and to handle your relocation with utmost dedication and efficiency.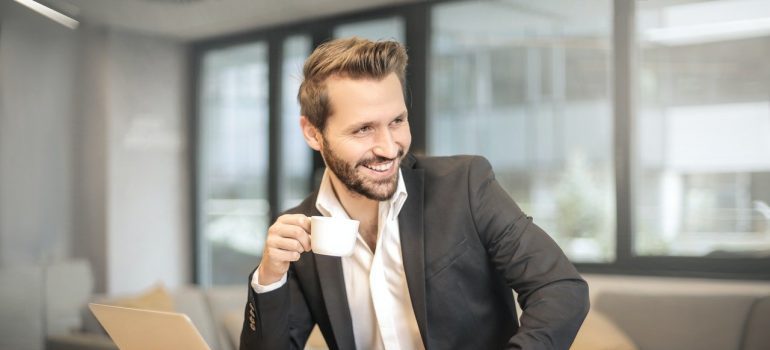 Piano moving is one of our specialties
A piano is a divine instrument that brings endless pride and joy to its owner. Up until the moment you have to move it. Then it becomes the very opposite. A proverbial nightmare, created to torment you and make your life miserable. Indeed, moving a piano is a daring undertaking, due to its sheer fragility and sensitivity. So much so, in fact, that even some movers won't come within a mile radius of it. Fortunately, we're not one of those movers. Piano relocation is the specialty of our Maryland local movers. We've done it more times than we can count. Therefore, we have excessive knowledge of its quirks and quarks. Combined with ample training and specialized equipment, your instrument will see its way to your new home without any problems.
Your relocation can be strainless and enjoyable
Challenging as it may be, moving without stress and worries is far from impossible. All it takes is the expertise and dedication of MD local movers and you, too, can go through it with ease. So don't waste another minute thinking about how you'll overcome your move. Give A2B Moving and Storage a call and all of that will be our concern. Yours will be to enjoy every minute of it.
Get in Touch
"*" indicates required fields