Residential Movers Maryland

GET YOUR FREE ESTIMATE
"*" indicates required fields
Most people dream about the perfect home relocation, but only a few dare to leave everything behind and start a new life in a different place. One of the most common reasons for this is the dread of the moving itself. At A2B Moving and Storage, we understand how stressful starting over can be. For that reason, we continuously work on new strategies, skills, and relocation tools. If you opt for us, we guarantee you the most reliable residential movers MD that will make your move to or from Maryland a breeze.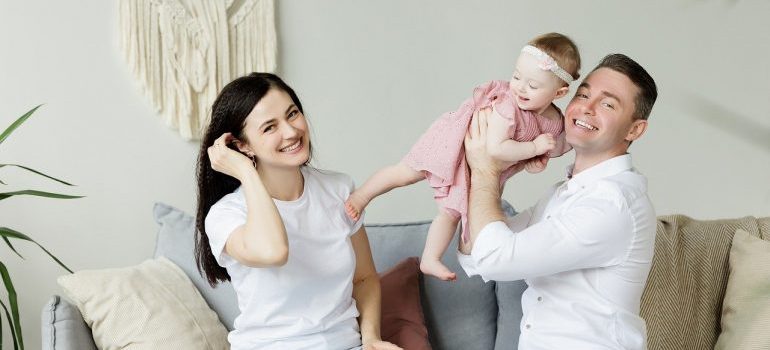 Why are residential movers MD the ultimate relocation choice?
By choosing A2B Moving and Storage, not only are you saving a tremendous amount of time, but you are assuring the highest quality of relocation services as well. Residential movers Maryland are exceptional in their:
Broad relocation knowledge
Long experience
Well-trained and completely licensed teams
Full insurance
Readiness to help and a positive working environment
There is no task too difficult or an object too sensitive for our residential movers MD skillful hands
Whether you need a quick and simple residential move or a more delicate and time-consuming piano moving, we won't get intimidated by the task. We love what we do, and we treat each of your belongings with equal carefulness. And since we are practicing moves daily, your home will be relocated in no time.
Take a break, rent a storage
People often make the mistake of not considering all the storage options and benefits. For once, a safe and modern storage unit can save you a lot of worry and time. Besides, this way, you don't need to rush your relocation into the State of Maryland or throw items away simply because you are running out of space in your new house. Getting storage services leaves you with time to think and plan your relocation and redecoration thoroughly.
You are only one step away from your new home
Your relocation was never more feasible. Simply get in touch with us, and A2B Moving and storage will organize the most suitable residential movers MD for you.
Get in Touch
"*" indicates required fields