As the season transitions, many of us feel the urge to let go of unneeded items, organize, and even relocate. Whether you're merely sorting out you're your belongings or considering a full-blown move, there's a lot to consider. For those contemplating a change of address, enlisting the help of professionals, such as moving companies Washington DC offers, can ease the process. Yet, before grabbing the boxes to pack, here are some things you should declutter before the end of summer, whether you're moving or not.
Making some space in your wardrobe
When talking about what one should declutter before the end of summer, clothing is the first to think about. As the sun-drenched days of summer wane, you'll gradually transition to garments that cover more of you. Instead of holding onto outfits that haven't seen the light of day, consider the liberation of clearing out. Whether it's the beachwear that's gone untouched or the sundresses that no longer resonate, embracing this task can free up space and provide a fresh start. Donate what no longer fits or flatters and store your seasonal favorites with care. Parting ways with items that no longer serve you will enable you to create room for new possibilities and a wardrobe that truly reflects your style.
Keep only functional and necessary outdoor gear
As summer retreats and fall approaches, now's the time to streamline your outdoor gear. Before thoughts of movers DC area offers come to you, evaluate your equipment. From camping gear to sports equipment, reassess what truly enhances your outdoor experiences. Are there items that have been gathering dust or are no longer functional? Consider selling or donating them. Repair any damaged equipment that's worth salvaging and store it properly to ensure longevity. You'll not only be freeing up space but also ensuring that your future adventures are well-equipped and clutter-free.
Cultivate simplicity with fewer garden supplies
While you're tending to your garden and preparing it for the upcoming season, why not take a moment to declutter the tools for it? It's also something all reputable DC apartment movers will advise you to do if you're switching from a house with a yard to an apartment with a terrace. While you're at it, here's what you should have in mind:
Assess the essentials: Take a good look at your garden tools. Are there duplicates or items you rarely use?
Say goodbye to expired supplies: Just like with your beauty products, garden supplies have their shelf lives too. Check the expiration dates on fertilizers, pesticides, and other chemicals.
Store smartly: Investing in proper storage solutions can make a significant difference.
Rehome unwanted items: Consider passing what you don't need to friends, and family, or even participating in a local gardening swap.
Let go of your unneeded beauty products
With each season, our skin craves evolving care. Standing between the sun's fading warmth and the impending cool, take a moment to bid adieu to products that have served their summer purpose. A gentle sniff can determine whether a product still exudes allure or deserves a graceful farewell. This sensory approach keeps your beauty regimen as refreshing as autumn's brisk air.
Streamline your routine, focusing on essentials that genuinely nourish your skin. Make space for products aligned with the coming months, while sharing kindness – unused duplicates or products can find new homes.
If you are about to contact long distance movers DC can provide, you should know that the amount of stuff you bring with you affects the cost of services. Expired beauty products and similarly useless items should be the easiest to discard as they are both unhealthy and costly to keep.
Post-travel tranquility can start after you declutter your travel items
Travel and vacation items become a burden once your vacation is over so it's only reasonable to declutter them. Sift through your travel essentials and see what you need and what you don't. Evaluate your luggage – Do you have pieces that are worn out or no longer suit your needs? Organize your travel documents, discarding outdated ones and ensuring your next adventure starts smoothly. For example, mini toiletries you've collected can be donated to shelters, bringing comfort to others. By decluttering your travel items, you're not just creating a tidier space, but also cultivating a sense of calm readiness for future journeys.
One of the things you should declutter before the end of summer is your children's space
Kids have a knack for outgrowing things quickly, making this the perfect time to declutter. Begin by involving them in the process, teaching them the value of letting go and sharing with others.
For starters, inspect toys, games, and clothes. Donate or sell items they've outgrown or lost interest in. Also, check outdoor toys for wear and tear, making sure they're safe for the next play season.
Decluttering your kid's spaces now will allow you to create a clearer, calmer environment. Also, you will be setting the stage for embracing the changing seasons with renewed excitement.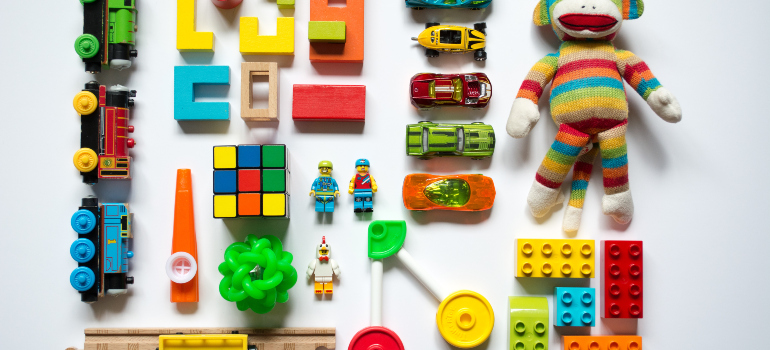 Refresh and recharge by decluttering your electronics!
Decluttering electronics will do two things for you. First, it will create a tidy environment. Second, it will ensure a more efficient and stress-free digital experience. Begin by gathering all gadgets, cables, and chargers, then segregate working devices from broken ones. Consider recycling or donating electronics that haven't been used for months. Cables and chargers can be labeled, organized, and stored in designated containers. For devices still in use, perform a digital clean-up: delete unused apps, clear cache, and back up essential data. Doing so can refresh your devices, making them operate smoother. If you do this type of clean-up now, you'll step into autumn with a revitalized digital space, poised for productivity and serenity.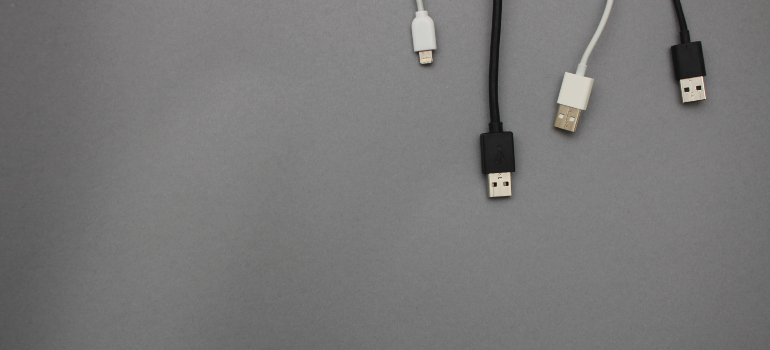 Start a new season afresh without the clutter from the previous one
As the warmth of summer fades, the promise of change lingers in the air. When you declutter before the end of summer you'll create a room to breathe and a much-needed space for whatever is coming your way. But remember, decluttering goes beyond possessions – it creates mental space too. Each item released invites tranquility and intention, aligning your environment with your evolving aspirations. So, as you bid farewell to summer's treasures, welcome the clarity that change brings. With open arms and a clutter-free heart, you're ready to embrace the evolving seasons.