Interstate Movers Virginia

GET YOUR FREE ESTIMATE
"*" indicates required fields
Have you decided to leave Virginia and venture on an adventure? Whether you are relocating your household or office belongings to another US state, you most likely need all the help you can get. To find the necessary help, all you need to do is contact A2B Moving and Storage and let us take care of those relocation tasks that are giving you trouble. Having a safe and quick relocation won't be a dream – it will be your reality after working with our interstate movers VA.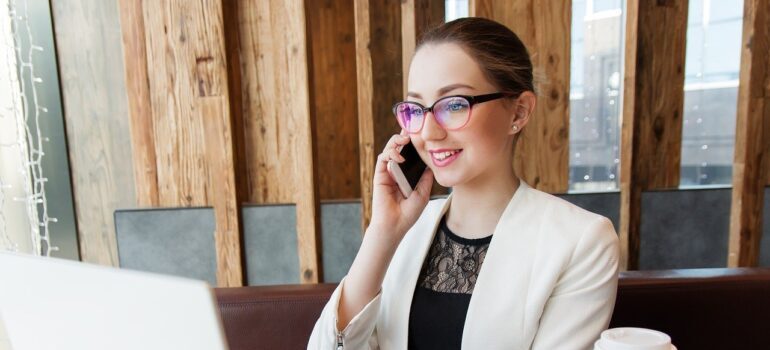 Rely on A2B Moving and Storage for a variety of moving tasks
As a licensed and insured provider of moving services in Virginia, we pride ourselves on our ability to cater to all of your interstate moving needs. Our interstate movers in Virginia know how complicated and stressful interstate moves can be. Thus, we aim to assist you with every task that might be giving you trouble. In general, A2B Moving and Storage is a company with a rich range of moving services that you choose when hiring our Virginia movers, including:
Residential movers
Commercial movers
By opting for our Virginia interstate moving team, you would be choosing a company with 24 years of experience in the industry. Experience might not be a deal-breaker in many situations. But when it comes to relocation, it is of utmost importance. As a BBB accredited business, we consider it our duty to exceed all of your expectations which are already high.
Have an easy move with the help of our interstate movers VA
Nowhere does it say that your interstate relocation has to be difficult. In fact, with A2B Moving and Storage by your side, your move can be a true joy. Contact us when in need of reliable interstate movers in VA and let us provide you with a top-notch team. It's our goal to see you satisfied and happy at the end of the day.
Get in Touch
"*" indicates required fields