Changing your place of residence is already a challenge per se. When you add relocating your piano to it, it gets even more complex. However, there is no need for this entire process to be stressful and overwhelming. With the help of A2B Moving and Storage DC, this will be more than a positive experience. Our teams of movers know how valuable your piano is to you and they are going to treat it accordingly. The most reliable piano movers Northern Virginia has to offer are not going to let any damage happen to the piano. The only thing left for you to do is get in touch with us.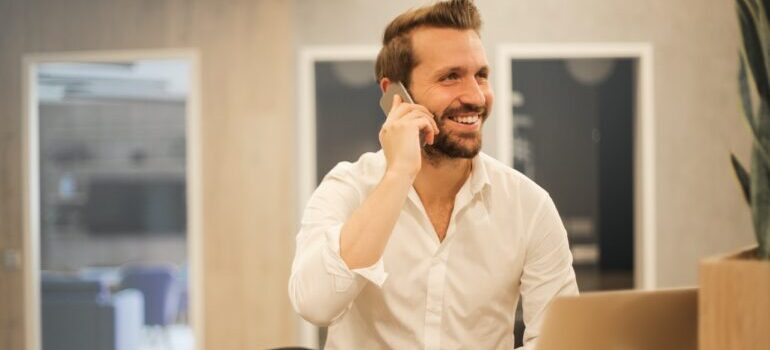 We are quite experienced in handling and transportation
When relocating your piano you want to make sure it reaches its destination in perfect condition. The good thing is that, if you put your trust in DC piano movers, this is precisely what you can expect. Considering the fact that we have been in the moving industry for a long period of time, we have gained a lot of experience in all of the fields. In addition to this, each and every one of our movers has the necessary training and equipment. You can be sure that your beloved instrument is going to be delivered to you in the same condition which it was in your old home. Avoid completing this task on your own- you will only be stressing yourself unnecessarily.
The most reputable piano movers Northern Virginia can offer are going to provide you with different moving services
The main service piano movers from Northern Virginia can provide you with is, naturally, piano moving. However, our moving company can offer you many different moving services as well. These are:
Relocating locally does not have to be challenging
It may seem at first like this kind of relocation is simple. However, once you take into consideration all of the tasks that are ahead of you, you realize that it is quite complex.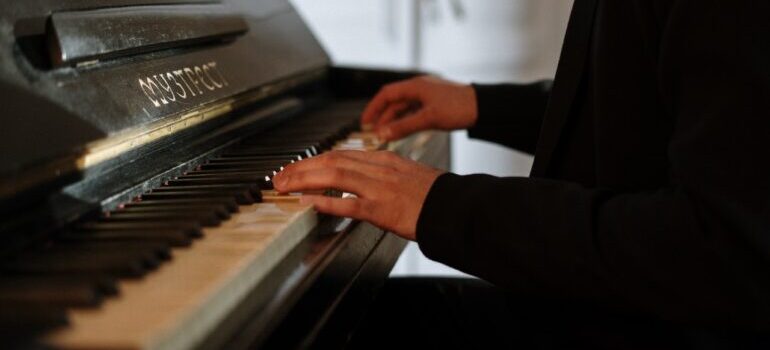 Luckily, you will have our professionals by your side who will do everything they can to keep you away from all the stress. Start thinking about how you will organize your new home and where you will place your piano, and we are going to complete the moving-related tasks.
Moving to a different part of the state will be a breeze for DC piano movers
You may doubt it, but completing all of the tasks on time when moving long-distance is doable. Naturally, this can happen if you put your trust in our professional movers from Northern Virginia. We are going to take great care of your belongings and we are going to pay special attention to your piano. We are aware of the fact that it has both sentimental and financial value which is why we are not going to let anything bad happen to it.
Your residential relocation will be handled by very skillful movers
With us by your side, you can be sure that not only your piano will be well taken care of but also all of the other belongings of yours. It does not matter how big, small or sensitive they are- we know how to handle them. You can feel free to go through our moving reviews and you will see that this is something all of our clients are particularly satisfied with.
Do not worry about your office equipment- it will be in great hands
If you already run a successful business, the last thing you need is to add moving tasks to your work agenda. Instead, let Northern Virginia movers take care of the upcoming relocation. Since we have professional moving equipment, you can be sure that we are not going to let any kind of damage happen to yours. As you can see, we got your back even this kind of endeavor is in question.
Storing your belongings is another option you have
In case you would like to go through your moving process without trouble, add storage services to your moving agreement. Bear in mind that we can offer you climate-controlled units as well.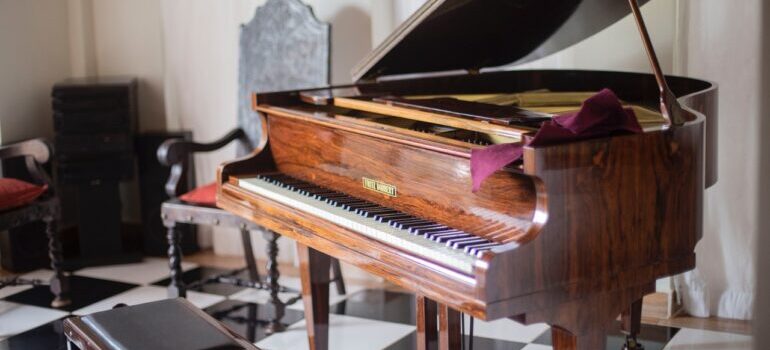 This means that even if you decide to store your piano, you can be sure that it is going to remain in the same condition. Its color will not change and whenever you decide to take it home, it will be as good as new.
We are here to help and support you
The main reason why our company is in the moving industry is that we deeply care about both your and the well-being of your belongings. By making sure each and every item of yours is safe, we help you go through your moving process stress-freely. Therefore, what you should do is make a moving checklist where the first task will be hiring a mover. Once you get in touch with us, you can feel free to cross off all of the moving-related tasks. Our team of movers is going to complete them.
Professional movers who can help you relocate your piano are at your disposal
As you have had a chance to see, the most reputable piano movers Northern Virginia can offer are here for you. We at A2B Moving and Storage know how valuable your instrument is to you. This means that we are not going to let you struggle and relocate it on your own. Our professional moving equipment is always at hand and it will help us take great care of your piano. Therefore, wait no longer and get in touch with us today- we are going to let you know in what other ways we can help you.
Get in Touch
"*" indicates required fields