GET YOUR FREE ESTIMATE
"*" indicates required fields
Changing your place of residence is already a challenge per se. When you add relocating your piano to it, it gets even more complex. However, there is no need for this entire process to be stressful and overwhelming. With the help of A2B Moving and Storage DC, this will be more than a positive experience. Our teams of movers know how valuable your piano is to you and they are going to treat it accordingly. The most reliable piano movers Northern Virginia have skills and knowledge, and they won't let any damage happen to the piano. The only thing left for you to do is get in touch with us.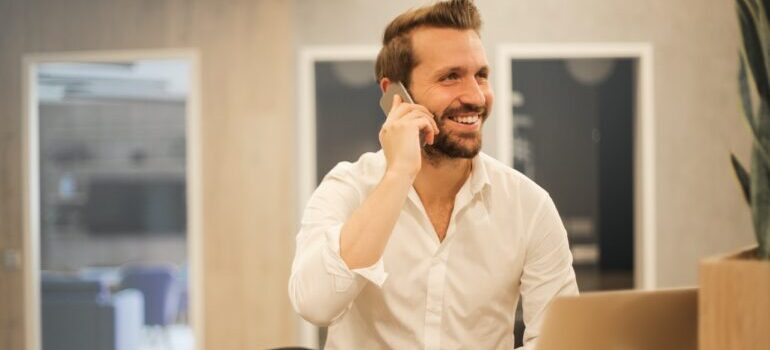 Why hire our piano movers Northern Virginia?
Specialty items, pianos included, take a lot of time, knowledge, and dedication to move. Luckily, our piano movers in Northern Virginia have the skill and dedication needed to move even the biggest piano! Many people still decide to try their luck and do it themselves, but we strongly discourage you from doing this. There are a few important reasons why you shouldn't do this by yourself, and we will explain them in depth.
Any piano is a big investment
Even though the piano is the most popular instrument worldwide, it is also one of the most expensive ones. The range starts from $3000 for an upright piano and up to $30,000 for a grand piano. As you can see, all pianos are an investment, and even the smallest scratch will diminish their value, especially if you try to sell them. On the other hand, our Northern Virginia piano movers will charge only a fraction of that price. It is well worth it, seeing that they will transport your precious instrument safely and efficiently. So give our Virginia movers a call, and see your piano-moving worries disappear.
Moving injuries can happen, but rarely with piano movers Northern Virginia
Injuries can happen on an everyday basis. Add stress and being in a hurry to the mix, and you got yourself a perfect combination for getting moving-day injuries. A piano weighs anywhere from 300 to 1,200 pounds, a weight that can hardly be lifted without a strong team of friends or professional assistance. But the difference between these two is that professionals have done this many times, and have the skills, techniques, and equipment needed to do it. You won't have to worry about having to move a piano upstairs and get injuries because our team has got you covered.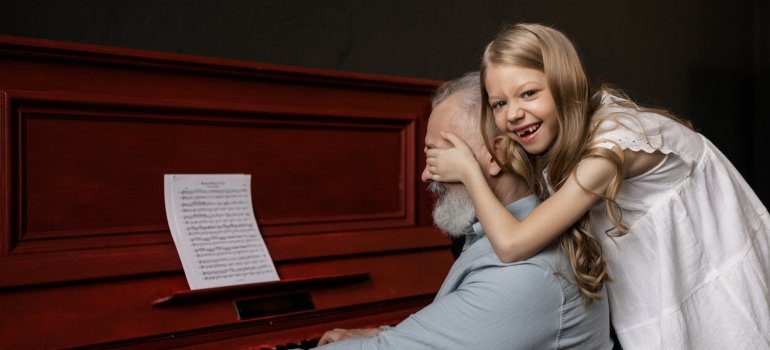 A piano can easily be damaged
Outside damage is mostly esthetical, and it is the least serious damage that can happen. Even though they seem indestructible because of their weight and size, the truth is far from that. The inside of a piano is very fragile and complex, sometimes made out of 7,000 parts. If some of these parts get damaged, it will be very costly, or even impossible to fix. Why risk headaches when our piano movers Northern Virginia have everything that's needed to help you?
Pianos have sentimental value
Pianos are beautiful instruments, that add value and elegance to every household. They give a timeless feel because they are often passed down through generations. This comes with a sentimental attachment, so whether you should move it is not in question. One in six parents would like for their kids to play this instrument so, many families also love their pianos. Moving is a must, so hiring our piano movers DC will be your best option.
We are quite experienced in handling and transportation
When relocating your piano you want to make sure it reaches its destination in perfect condition. The good thing is that, if you put your trust in Northern Virginia piano movers, this is precisely what you can expect. Because we have been in the moving industry for a long period, we have gained a lot of experience in all the fields. In addition to this, every one of our movers have the necessary training and equipment. You can be sure that your beloved instrument is going to be delivered to you in the same condition as it was in your old home. Avoid completing this task on your own- you will only be stressing yourself unnecessarily.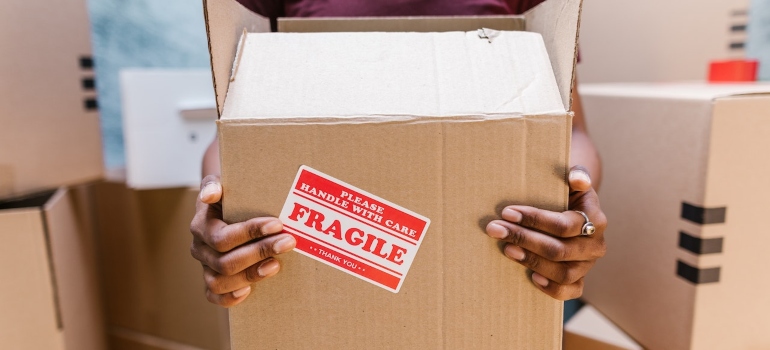 The most reputable piano movers Northern Virginia are going to provide you with different moving services
Our experienced piano movers from Northern Virginia can provide you with, naturally, piano moving. However, our moving company can offer you many different moving services as well. These are:
Relocating locally does not have to be challenging
It may seem at first like this kind of relocation is simple. However, once you take into consideration all the tasks that are ahead of you, you will realize that it is quite complex.
Luckily, you will have our professionals by your side who will do everything they can to keep you away from all the stress. Start thinking about how you will organize your new home and where you will place your piano, and we are going to complete the moving-related tasks.
Moving to a different part of the state will be a breeze for Northern Virginia piano movers
You may doubt it, but completing all the tasks on time when moving long-distance is doable. Naturally, this can happen if you put your trust in our professional movers from Northern Virginia. We are going to take great care of your belongings and we are going to pay special attention to your piano. We are aware of the fact that it has both sentimental and financial value which is why we are not going to let anything bad happen to it. Your specialty item is in safe hands with our team, even during long distance relocations.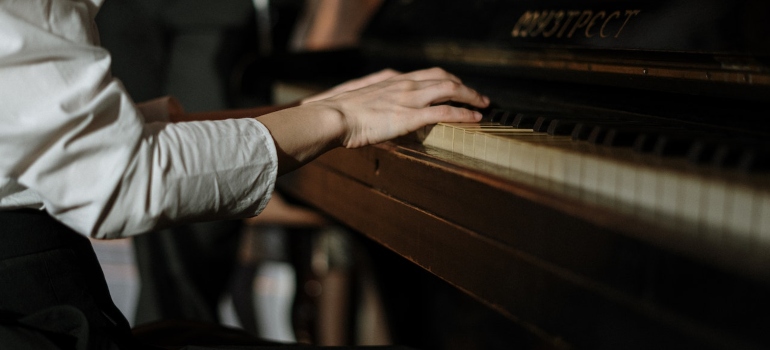 Very skillful piano movers Northern Virginia will handle your residential relocation
With us by your side, you can rest assured that not only your piano will be well taken care of but also all your other belongings. It does not matter how big, small, or sensitive they are- we know how to handle them. You can feel free to go through our moving reviews and see that this is something all of our clients are particularly satisfied with. We guarantee that you will also, so make sure to leave a review to help other people find reliable piano movers Northern Virginia in their time of need!
Do not worry about your office equipment- it will be in great hands
If you already run a successful business, the last thing you need is to add moving tasks to your work agenda. Instead, let Northern Virginia movers take care of the upcoming relocation. Since we have professional moving equipment, you can be sure that we are not going to let any kind of damage happen to your inventory. As you can see, we got your back even when this kind of endeavor is in question.
Storing your belongings is another option you have
In case you would like to go through your moving process without trouble, add storage services to your moving agreement. Not many people think of this, but it will add much-needed time. You won't have to make decisions in a haste, like whether you should even move some items. Simply store them at one of our facilities, and come back for them whenever you wish. Bear in mind that we can offer climate-controlled units, which are perfect for items that are sensitive to humidity and temperature fluctuations.
This means that even if you decide to store your piano, you can be sure that it is going to remain in the same condition. Its color will not change and whenever you decide to take it home, it will be as good as new.
We are here to help and support you
The main reason why our company is in the moving industry is that we deeply care about your peace of mind and the well-being of your belongings. By making sure that every item of yours is safe, we help you go through your moving process stress-free. Therefore, what you should do is make a moving checklist where the first task will be hiring a mover. Once you get in touch with us, you can feel free to cross off all of the moving-related tasks. Our team of movers is going to complete them for you.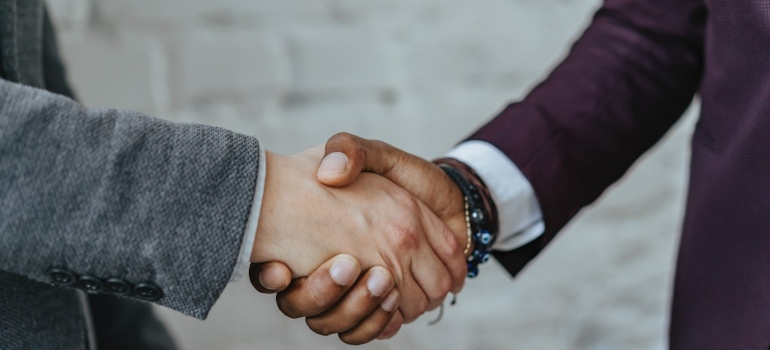 Professional movers who can help you relocate your piano are at your disposal
As you have had a chance to see, the most reputable piano movers Northern Virginia are here for you. We at A2B Moving and Storage know how valuable your instrument is to you. This means that we are not going to let you struggle and relocate it on your own. Our professional moving equipment is always at hand and it will help us take great care of your piano. Therefore, wait no longer and get in touch with us today– we are going to let you know in what other ways we can help you.
Get in Touch
"*" indicates required fields