Storage Services Virginia

GET YOUR FREE ESTIMATE
"*" indicates required fields
Improving the quality of your life starts with small steps. One of those is keeping your living and workspace neat and tidy. However, that is easier said than done, at least in this day and age. As we live in times of convenience, it's easier to accumulate stuff than to find a happy place to keep it all. At least – up until now. Because now, the most convenient storage Alexandria VA offers is within your reach. Now, you can keep your excess belongings safe and your home or office tidy. You can have them out of the way yet constantly within reach. And all you need to do is get in touch with A2B Moving and Storage. Reach out to us today, and let us know how we may be of assistance.
You don't have to sacrifice comfort to make storage space
Having lots of stuff is great. Having somewhere to store it all is even better. Sadly, that's not always possible in your apartment, home, or office, without sacrificing usable space. You'd have to give up on a spare room, attic, or garage, just to stuff all your excess belongings in there.
But, why would you want that? A spare room can come in handy when beloved guests suddenly arrive. With a tiny bit of effort, you can rework the attic and make an extra bedroom, game room, or even cozy home office. So, why give up all that useful and usable space? Don't deny yourself the comfort and spaciousness you deserve. Instead, use the self storage Alexandria VA offers. That way, you'll keep your home impeccable, and excess belongings out of the way.
Safety is the main trait of our storage Alexandria VA services
More often than not, people develop a connection to their belongings. After all, they are more than just piles of things. Each one means something, improves your home or your life in a meaningful way. In a way, every possession carries a part of you within. That's why you want them safe at all times. However, sometimes life will take them out of your hands. Moving may just be the best example of this. While in transit, your precious belongings will be out of your sight, but always on your mind. Just knowing this can cause a lot of stress and sleepless nights.
Fortunately, it doesn't have to be so. You can leave your belongings in the capable hands of our movers, or at our storage in Alexandria VA, and rest easy. For over two decades residents of Alexandria relied on our moving and storage services. During this time, we accumulated vast experience in handling even the most sensitive items. This knowledge, paired with our skills and state-of-the-art facilities ensures the safety of your belongings, regardless of their type, shape, or size.
Trust our team to keep your belongings safe
Our team of professionals understand how important your belongings are to you. This is why our company is dedicate to offering you the best storage services in Alexandria VA, provided by our professionals. We have a team of movers that are highly-trained, experienced and knowledgeable. Therefore, entrusting us with your precious possessions would be a safe thing to do. With the dedication and skills of our professionals, any items that you leave in our care will be kept in perfect conditions until you can come back to pick them up. We have a wide selection of storage units, as well as units with special conditions you can request, so even your most sensitive things will be perfectly safe with us.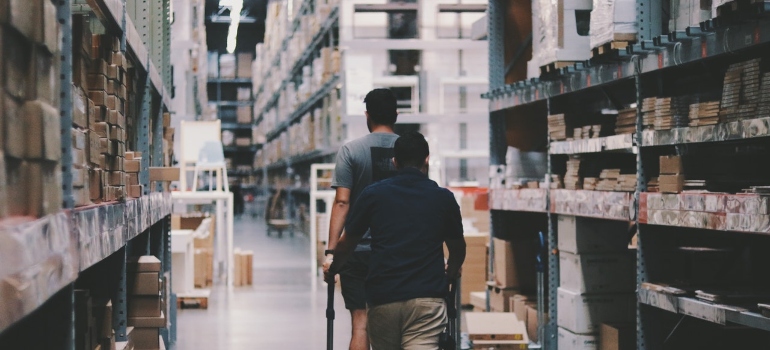 Overcome any distance by combining our Alexandria VA storage and moving services
Distance is one of the defining factors of every relocation. Of course, it's only one among the plethora of others. Still, it remains one of the greatest, simply because it impacts the rest. As the distance increases, so does the amount of work needed to see the move through. So, the further you move, the more time and energy you'll have to waste on planning and preparation. In turn, this can lead to frustration and stress. And, how wouldn't it? You have no time for yourself, you're constantly tired, and, no matter how much you take care of, there's always more to do.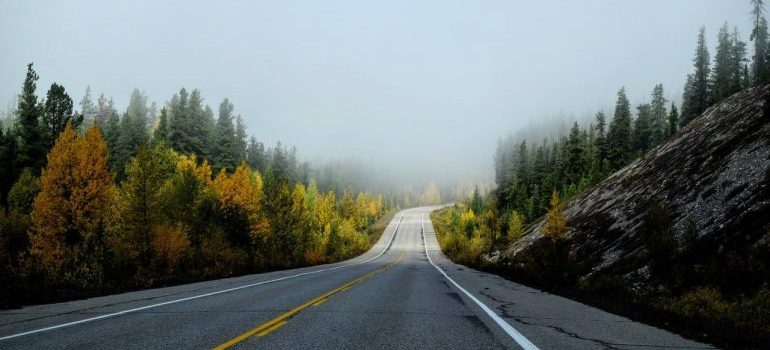 Fret not, some of the best movers in Virginia are here to put the end to this never-ending cycle. We have an ideal solution for all your moving needs:
Local moving services will make moving within Alexandria all but too easy;
Our Long-distance moving services are your best option when moving throughout Virginia;
Move anywhere in the US stress-free with our interstate moving services;
Take all the difficulties out of your international relocation with the help of our specialists.
We designed all of the above solutions to ensure swift and efficient relocation. Furthermore, they work wonders in unison with our self storage Alexandria VA services. So, regardless of distance or number of items, you can always count on a smooth transition with A2B Moving and Storage.
We can offer you some of the best storage service in the industry
We can offer you many useful services that will make your relocation easier like:
Our satisfied customers agree that our storage service is unparalleled. If you need self storage Alexandria VA, we can offer you plenty of options from choose from. You can rent a self storage that you can bring to your own home, or keep at our storage facility. We can offer you small storages for personal use, that are perfect after spring cleaning, bigger storage units for your vehicles, or any larger items. Furthermore, we can offer you grand storage units for commercial use, the choice is all yours.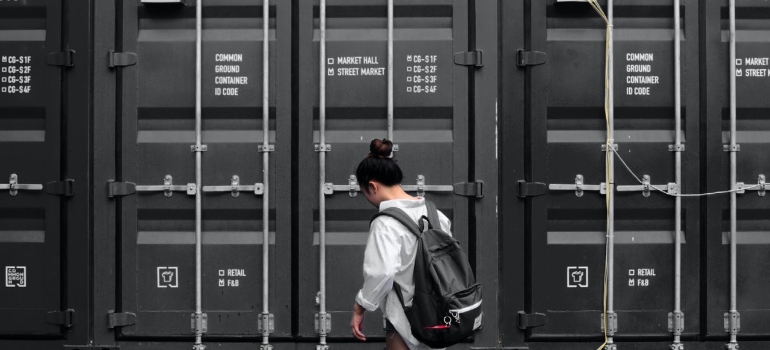 Lastly, using one of our storage in Alexandria VA might be the perfect option if you have large art collections and book collections. However, those items are quite sensitive, so they will have to be stored in special conditions. Luckily we at A2B Moving and Storage DC can offer you climate-controlled storage units, so even your most sensitive belongings won't suffer any damage. We know that precious art must be kept out of direct sunlight, and under a specific temperature, and that book collections need dry storing. Therefore, don't worry about leaving your beloved possessions in our capable hands.
Prepare your items for storage Alexandria VA correctly
As you may know, preparing your items for storage is absolutely crucial if you wish to keep them in excellent condition. Pairing storage service in Alexandria VA with packing services would be the best option, but you can do it by yourself if you wish. However, this isn't something you should take lightly. Getting the right packing supplies will ensure that your belongings are safe and properly prepared for storage. Therefore, you will need to get many cardboard boxes, bubble wrap and packing paper in order to secure your items. Keep in mind that fragile belongings should be placed in their original packaging if possible. If not, you will want to use as many cushioning materials as you can, such as bubble wrap or Styrofoam rolls.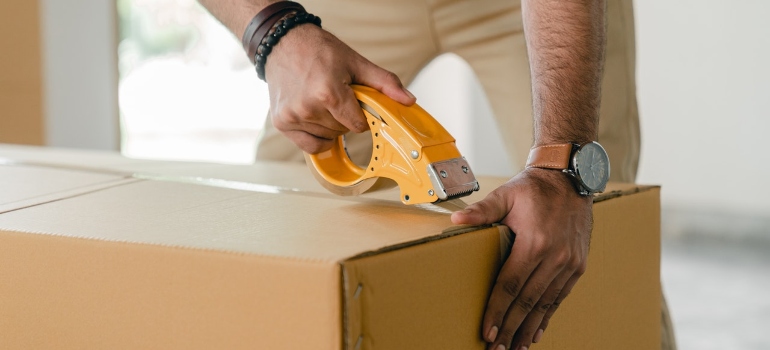 Keep in mind that there are items not appropriate for storage use
An important thing to remember is that not everything is suitable for storage. Of course, items that are easily perishable, like fresh food, should definitely not be kept in storage units. Many storage facilities have strict policies around this. Furthermore, illegal and dangerous items are absolutely forbidden.  The best way to know what items are allowed in the storage, you should contact us and ask. It's the safest way to find out whether we will be able to take your belongings and store them.
Most commonly, people use storage units to keep safe items that they no longer use but want to keep. Sometimes they use storage temporary when they are renovating their home. According to our professionals the items we mostly keep safe for our customers are things like furniture, bulky items that cannot fit into their home, vehicles, old clothes, and other items that have a sentimental value to them.
Move your home without losing sleep
When you're moving house or improving it, it's imperative to have a team that understands what you're going through. It is an emotional time, and you will need all the support and guidance you can get. And our movers are a perfect choice in this regard. Whether you hire us to help you move across the planet or to move your belongings to our Alexandria VA storage facility, you can expect us to have your back, from start to finish.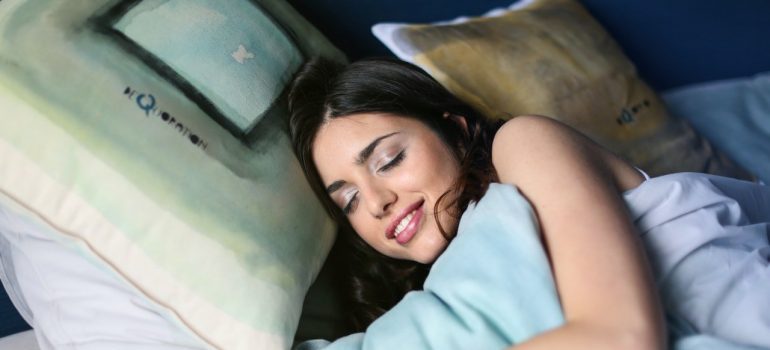 Opt for swift and safe office relocation
Unlike residential ones, commercial relocations are defined by the need for speed and efficiency. And, with our movers, you're getting both – every time. During our 20+ years of service, we accumulated vast experience and skills that make every commercial relocation expeditious and effective. Therefore, you can eliminate prolonged downtime or unnecessary delays from your plans. There are no such things when you have our team by your side.
Keep your office equipment safe with us!
However, if your office relocation is on short-notice, the wisest thing you could do in this case is to rent a storage unit. Luckily, our company offers a wide variety of choices when it comes to storage. If you opt to leave your company's belongings with us, you can rest assured that they will be handled with utmost care until you can retrieve them.
What to expect upon relocation to Alexandria VA
If you are moving and renting a storage for your relocation to Alexandria VA, know that you are going to be living in one of the best places in Virginia. The 158,185 residents of Alexandria that this urban city in Alexandria City County is one of the best choices for families and young professionals. It is also one of the healthiest places to live in America. However, the real estate prices in Alexandria can get quite high, and so its residents prefer to rent their homes for $1,848. If you wish to own a home here, you would have to set aside approximately $579,100, which is quite above the national average. Nevertheless, one of the biggest advantages of living in Alexandria VA is that the median household income is well above the national average. If you wish to live in work here, you can expect to earn about $105,450.
We are ready to make your transition safe and enjoyable
A2B Moving and Storage is here to make your move amazing. Period. We don't deal in a grey-scale of services, ranging from "okay-ish" to "fantastic". We are always on the upper end of that spectrum. Your belongings will always be safe in the capable hands of our movers, or our storage Alexandria VA. So, don't waste another minute worrying about the safety of your items. Instead, give us a call and gift yourself the move of the lifetime.
Resources:
Get in Touch
"*" indicates required fields