Interstate Movers Washington DC

GET YOUR FREE ESTIMATE
"*" indicates required fields
Have you decided to venture out of Washington and move to a different state? At A2B Moving and Storage, we are here to ensure you have made the right decision. Our team of devoted interstate movers Washington DC will be there for you every step of the way. Thus, give us a call and ensure you have all the necessary moving services at your disposal. Sometimes, all you need for a successful relocation are some of the best movers DC area has to offer. We are reporting for duty.
Our team of interstate movers in Washington DC will provide you with a smooth and quick relocation
There is a widespread belief that an interstate relocation is an event that has to be time-consuming and difficult. To ensure that the exact opposite happens, you just need to comb through the best moving companies Washington DC has to offer. We have no doubt that you will stumble upon our company. We are a relocation professional with 24 years of experience in the industry during which we have been performing more than 100 jobs every month. All of that knowledge will aid us in providing you with a quick and effortless relocation.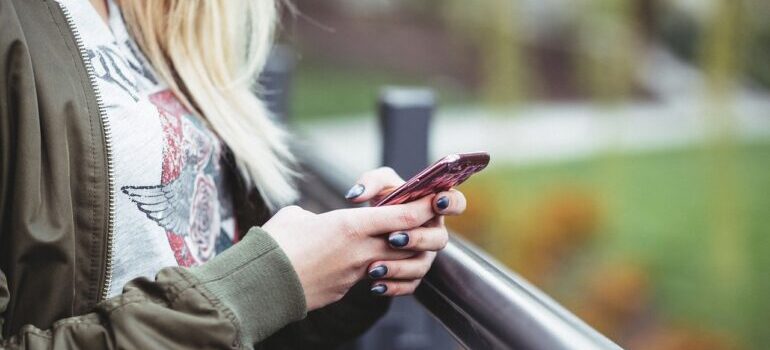 Most importantly, our Washington interstate movers are a safe and secure option. We are a licensed, insured, and bonded moving company that is fully equipped for moves of all complexities. With our team on your side, you will get to avoid moving fraud and scams which will make you form fond memories of your relocation.
A2B Moving and Storage is at your full disposal
It doesn't matter whether you need some of the best interstate movers Washington DC has to offer during summer or winter. A2B Moving and Storage is available to you all throughout the year. Feel free to give us a call and request a free moving quote from our team. We will help you plan your upcoming interstate relocation with great attention to detail.
Get in Touch
"*" indicates required fields