Long Distance Movers Washington DC

GET YOUR FREE ESTIMATE
"*" indicates required fields
No matter how enthusiastic you are about your long distance move, this undertaking is certainly not an effortless job. It is understandable that, when it comes to your personal belongings, you prefer to be the one responsible. However, getting all the help you can find can make the process much easier. Better yet, acquiring assistance from trustworthy professional movers can make a huge difference. Ideally, you will work side by side with some of the most reliable long distance movers Washington DC. A2B Moving and Storage know the right movers for any kind of relocation you had in mind. So get in touch with us, and move your home or office completely effortlessly, no matter the distance.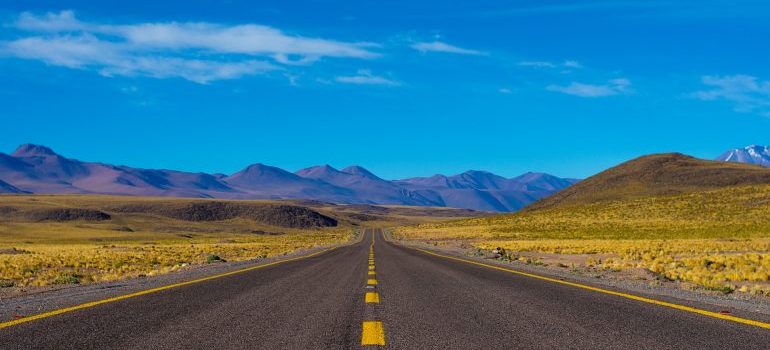 A2B Moving and Storage is the ultimate short cut for your long distance move
Hiring A2B Moving and Storage can save you days, if not weeks, of tedious work. How is that possible, you are wandering? The answer is simple- it is because we had over 24 years to practice and master the trade. Long experience combined with ever-fresh ideas is our receipt for success. Another secret is in our perfectly distributed responsibilities among different expert teams in charge of every segment of your move. So whether you are moving within Washington DC with our local movers, or far away, we will accept the job with the same enthusiasm and confidence. We have the knowledge, the skills, and the tools to make your every relocation a pleasant and memorable experience. A2B Moving and Storage combines a long tradition of values and a very progressive and modern way of operating.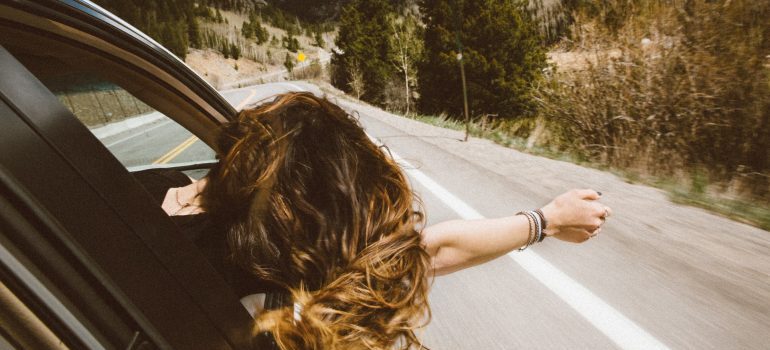 We get inspiration for our services from your relocation needs
The reason why each of our services is so in synchronicity with your relocation needs is that we understand them. After years of different relocations, we learned to recognize what makes our customers utterly satisfied. Besides being the logistics leaders in the field, we listen and care for our customers' opinions. Together, we can draw the outlines of your dream relocation. Some of the specific services that we offer and that are making your perfectly tailored move possible are:
Of course, you can make the best use of one of the listed services, or even better, combine a few of them. Our services have such a concept that, by adding any extra one, you further enhance the quality of your move as a whole.
It is more than just a relocation for our long distance movers Washington DC
A successful relocation is not mere transportation of goods from point A to point B. A lot of thought and care are necessary along the way. We make sure that you receive your items in the exact same condition you entrusted them to us. Besides, we work hard on making the process as easy and comfortable to you. All this is possible by ensuring that:
All or movers are certified and licensed
Your relocation is completely insured
Confirming our A+ rating with the Better Business Bureau, year by year
All our staff gets the professional training
No additional fees apply to our confirmed prices
Of course, these are just some of the examples of how seriously we take each of your relocations. On top of that, we have numerous other tools and strategies that will make your relocation a breeze. The list of our responsibilities is extensive. Besides, we put our whole heart into it every time. If you are curious about some other aspects of our operations running, please feel free to ask or read more about us.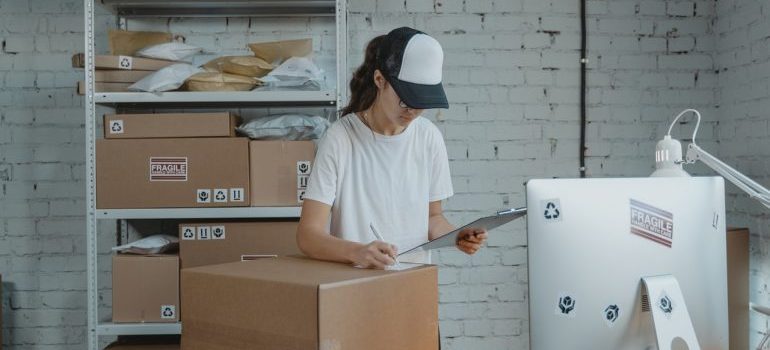 Get your free online quote quicker than ever
People often give up on changes and all the new opportunities just because it seems like too much of a hustle. They imagine hiring professional movers takes too much effort, money, and time. When in fact, our online estimate is only a few clicks and a few minutes away. It is completely free, and it will give you a clearer image of where you stand with your long distance relocation. It is the first step towards our fruitful negotiation and your carefree move. After that, the only thing remaining is to set the date. And we will take care of the rest.
The most reliable Washington DC long distance movers are just one call away
In reality, getting in touch with some of the most diligent long distance movers Washington DC has never been so simple like nowadays. If you want to skip days of research and overthinking about your relocation, just contact us here. Whether you want to send us a direct online message, email, or you prefer to give us a call, we have all the options available for your convenience. We are open to every question and clarification you might need. Besides, this way, we get to plan together and tailor a perfect move for you. Ask us what we have in store for you, and what discounts we might have available at the time. Any action from your side is better than further postponing your long-wanted move. And we promise that you will be positively surprised by the outcome.
Get in Touch
"*" indicates required fields