Fall in Ashburn, VA, is a season of golden colors, crisp air, and many activities waiting to be explored. The summer may be behind us but that doesn't mean the fun times are over. Whether you've recently relocated to this city with the help of A2B Moving and Storage or have been a long-time resident, you'll be pleasantly surprised when you learn what to do in Ashburn VA this fall. Read on and plan your post-summer days that will keep you entertained.
Loudoun County fall festivals never disappoint
Fall in Ashburn can be magical if only you knew where to look. There's no better way to celebrate the season than by attending some of the area's renowned fall festivals. Loudoun County is home to multiple events that take place in the fall. Here are some of them you definitely shouldn't miss:
Pumpkin picking: A quintessential fall activity, many festivals offer vast pumpkin patches for you to choose your perfect pumpkin.
Artisan craft fairs: Discover handcrafted goods, perfect for early holiday shopping or decorating your home.
Hay rides: Enjoy the fresh fall air and scenic views of Ashburn's countryside.
Petting zoos: A hit among the kids, get up close and personal with farm animals.
Entertainment: Many festivals host live music, dance performances, and other entertainment options throughout the day.
Interestingly, Loudoun County's fall festivals often feature old-fashioned spelling bees. It's a nostalgic nod to simpler times and offers a fun challenge for participants of all ages!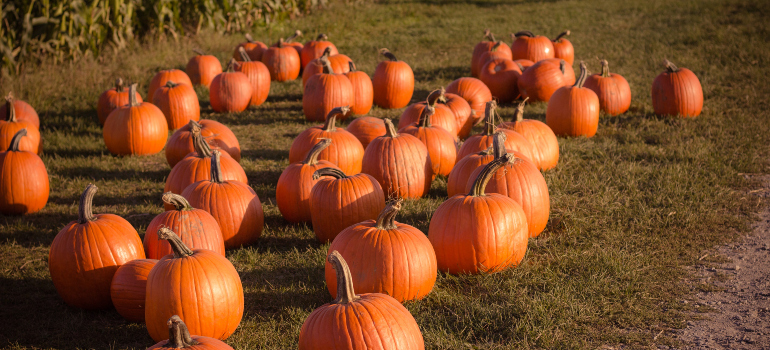 Explore Brambleton Regional Park
Brambleton Regional Park stretches along Belmont Ridge Road. As any place that celebrates nature, it offers recreational opportunities that are particularly comfortable to explore during the pleasant fall weather. You can play softball at one of the two fields or check out four large baseball fields equipped with field screens, bullpen, and dugouts. The sports enthusiasts love this place. But it's not just about sports. The park also has amenities like a concession stand, restrooms, and water fountains, ensuring a comfortable experience for all visitors. And for those who prefer a more leisurely activity, the park's 18-hole golf course provides a serene backdrop for a game. The golf course's design was influenced by the natural topography of Loudoun County, making it a great way to do sports and enjoy nature at the same time.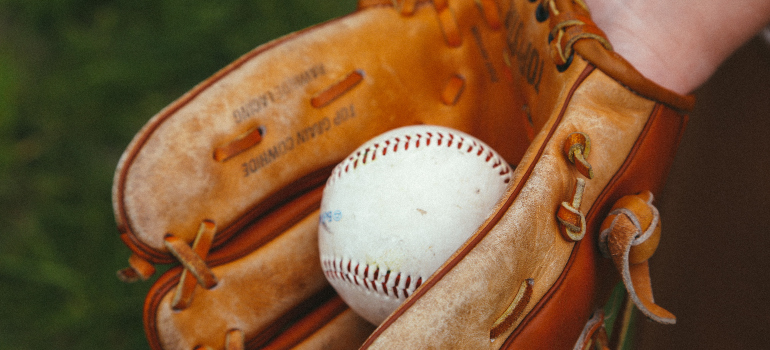 Relax at the Trailside Park
If you're wondering what to do in Ashburn VA this fall and you like being in nature, here's Another great park to consider. It's the Trailside Park, which spans over 20 acres. It offers both active and passive recreational activities. The park is notably home to the Madison Small Softball Complex and is conveniently located adjacent to the W&OD trail.  If you've recently settled in the area with the assistance of movers Ashburn VA offers, Trailside Park is a must-visit to experience the local community vibe and the beauty of nature in the fall.
Celebrate the fall in the Old Ox Brewery
Those who don't prefer physical activity all that much might like the Old Ox Brewery. With its summer hours extending from Tuesday to Sunday, the brewery offers a diverse range of beers that cater to every palate. Whether you're a fan of hoppy IPAs or prefer a smooth stout, there's something for everyone. The brewery frequently hosts events, such as the "Dueling Pianos" and "Historians on Tap: True Crime II," providing both locals and newcomers with a chance to mingle and enjoy quality brews. If you've recently relocated to the area with the help of movers Virginia recommends, the Old Ox Brewery is a great place to get acquainted with the local community and its rich brewing tradition.
Feel the thrill of flying at the iFLY indoor skydiving facility
Adrenaline has long been something many people seek. If you are one of them, iFLY Loudoun is a place for you. There, you can experience the sensation of flying without having to jump out of an airplane. Both seasoned skydivers and first-timers love iFLY because it provides a safe and fun indoor skydiving adventure. With specialized gear and expert instructors, flyers of all ages can defy gravity and soar in the vertical wind tunnel. Many people who have teenagers who oppose the relocation choose to hire movers DC locals deem reputable, and visit the iFLY facility to make their kids see the value of the area. This place has become a favorite location for bonding with rebellious teens for many. Apart from that, it's a great way to shake off the stress of moving and embrace the thrill of a new adventure.
Experience the thrill at Autobahn Indoor Speedway
For thrill-seekers and speed enthusiasts, the Autobahn Indoor Speedway in Ashburn is a must-visit. This state-of-the-art facility will provide you with a racing experience like no other. With high-speed, Italian pro-karts that can reach speeds of up to 50 mph, racers can feel the adrenaline pumping as they navigate the tracks. The facility ensures safety with top-notch equipment and expert instructors guiding racers at every step. Here's a part of what you'll find there:
European-style indoor go-karting. Experience the thrill of racing in high-speed, Italian pro-karts that can reach speeds of up to 50 mph.
Junior karting. Young racers, at least 48" tall, can also join in the fun with karts designed specifically for them.
Team-building exercises. Perfect for corporate outings or parties, challenge your colleagues or friends to a race.
Arcade games. After your race, head to the arcade section for some light-hearted fun. There are classics for the nostalgic parents as well as modern games for their kids.
And if you think indoor karting is a recent phenomenon, think again. The concept of indoor karting originated in Europe and quickly gained popularity due to its accessibility and year-round availability, irrespective of the weather. So, whether you're a seasoned racer or a newbie, the Autobahn Indoor Speedway promises an unforgettable experience.
Still wondering what to do in Ashburn VA this fall? Have fun!
It is clear that the fall in Ashburn is beautiful both outdoors and indoors. Whether you're an adrenaline junkie, a nature lover, or someone seeking a peaceful retreat, one thing is certain. You will have fun! So, if you continue to wonder what to do in Ashburn VA this fall, read our suggestions again and do them all! You'll find that fall can be as fun as the summer, only a bit more golden and a bit less hot.