Although there's a lot that makes Virginia special, its breathtaking natural beauty is what all outdoor enthusiasts should explore. Stretching between the Blue Ridge Mountains and the Atlantic coast, the state has a range of landscapes that beckon nature lovers and adventurers alike. From the serene waterfalls of Falls Church to the expansive parks of Sterling, Virginia's natural sites are proof of the state's commitment to preserving its natural heritage. So, if you were looking to spend some memorable time outside, check out these 7 natural wonders in Virginia you must see.
1. Algonkian Regional Park in Sterling is a great escape from the city's noise
Sterling is home to the picturesque Algonkian Regional Park. Spanning a vast area, this park can host several recreational activities. You can find various hiking trails and picnicking spots there which are all set against the backdrop of the majestic Potomac River. The park's serene environment is a haven for all people who appreciate nature and wish to escape from the city's hustle and bustle. For those who are inspired by the park's beauty and are considering relocating to Sterling, there are several moving companies Sterling VA residents trust, that can ensure a smooth transition. Beyond its natural allure, Algonkian Regional Park also boasts a golf course and vacation cottages. All this makes it an ideal location to unwind and have some healthy fun in the fresh air.
2. Scott's Run Nature Preserve is one of the 7 natural wonders in Virginia you must see
Falls Church is often recognized for its historical significance and charming neighborhoods. But you should know it also boasts natural gems like Scott's Run Nature Preserve. This preserve, located just a short drive from the heart of Falls Church, offers visitors a chance to marvel at the cascading waterfalls, dense woodlands, and diverse wildlife. The trails at Scott's Run are perfect for a day of hiking, bird-watching, or simply unwinding amidst nature. For many, this park was the place where they decided to hire one of the reputable moving companies Falls Church VA offers and continue their life in this city. There's no doubt that Scott's Run Nature Preserve promises a rejuvenating experience you will not forget that easily.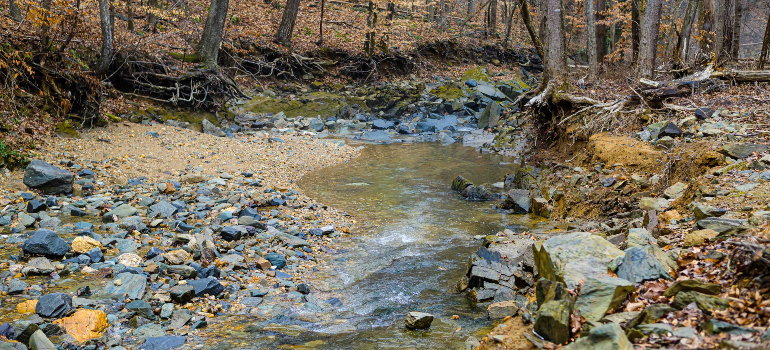 3. If you like otters in their natural habitat, go to Huntley Meadows Park in Alexandria
The cobblestone streets and historic landmarks of Alexandria are usually the main reasons why tourists visit this area. But apart from these man-made structures, there's a bit of nature to cherish here.  Huntley Meadows Park is just that, and it's renowned for its wetlands, boardwalks, and diverse ecosystem. Visitors can immerse themselves in the beauty of the park while observing a variety of wildlife, including herons and otters. The boardwalks provide an elevated view of the wetlands, making it a perfect spot for bird-watching and photography. As Alexandria continues to attract both tourists and new residents, many find themselves seeking the services of movers Virginia is home to. Whether you're a local or just passing through, Huntley Meadows Park is one of the 7 natural wonders in Virginia you must see.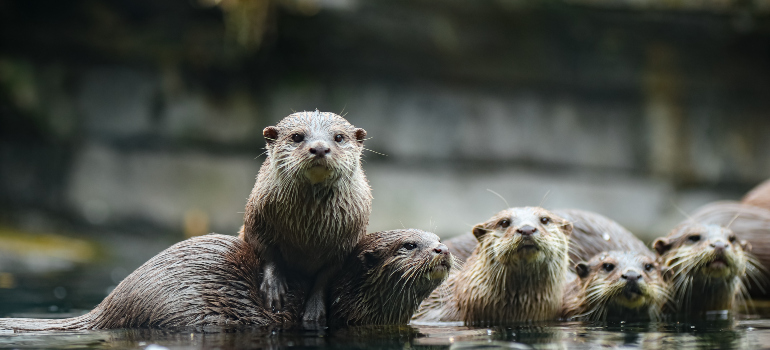 4. When in Arlington, visit the Potomac Overlook Regional Park
Arlington's Potomac Overlook Regional Park consists of 67 acres of wild and cultivated land no nature lover is immune to. Here's what you can find at the park:
Wooded trails are perfect for hiking.
An organic garden showcasing sustainable farming.
Live animal displays for educational purposes.
Interestingly, the park's organic garden showcases Arlington's commitment to sustainable practices, even in an urban setting.
5. Go to Great Falls Park in McLean and take some cool pictures
In the heart of McLean, Great Falls Park is a place where you can witness the raw power and beauty of nature. This 800-acre park, situated just 15 miles from the Nation's Capital, gives visitors a chance to witness the amazing Great Falls of the Potomac River. The roaring cascades provide a stark contrast to the tranquil woodland surroundings. The photographers love to work here, which tells a lot about this place's beauty. Beyond its natural allure, the park has a rich history, having served various purposes over the past ten thousand years. It is interesting that the waterfall flows into Mather Gorge, which is named after Stephen T. Mather, the first director of the National Park Service. Whether you're looking to hike, picnic, or simply soak in the views, Great Falls Park promises an unforgettable experience.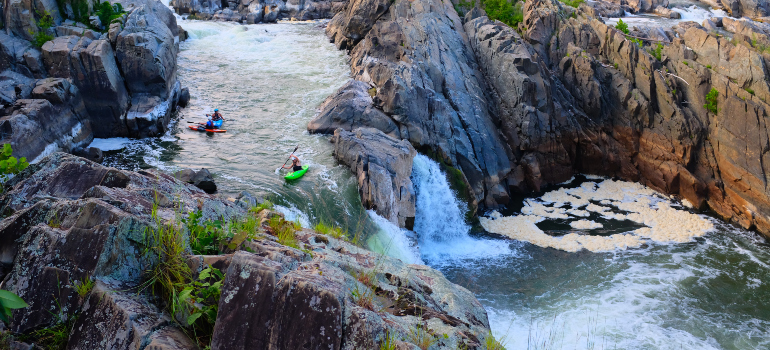 6. Walker Nature Center in Reston showcases a community's respect for nature
Reston was one of the first modern planned communities in the U.S., and its design always prioritized the integration of nature within urban spaces. One of the standout natural attractions in Reston is the Walker Nature Center. This center is a sanctuary for those looking to connect with the environment. It offers programs that support environmental education and action. That makes it a place where you will both learn and relax. Visitors can immerse themselves in the beauty of the center, explore its trails, and participate in its many interactive programs.
Each year, a good percentage of average hikers decide to move to the region to be closer to such natural wonders. A2B Moving and Storage assist them with the transition so the Reston community becomes richer for the individuals who respect nature. And with the vision of creating a community that lives in harmony with nature, the individuals of this type belong there perfectly.
7. A large Burke Lake Park is a gem of Fairfax County
Burke Lake Park is one of the Fairfax residents' parks of choice when they want to bond with nature. The 888-acre area that belongs to this park surrounds the scenic Burke Lake, offering so much, such as:
A picturesque 4.5-mile jogging trail around the lake.
Boating and fishing opportunities.
A miniature train ride that's a hit among kids.
For instance, Burke Lake Park's miniature train is a replica of the famous 1863 C.P. Huntington steam train, adding a touch of history to the park's modern amenities.
Allow the natural wonders in Virginia to calm, amaze, and entertain you
These 7 natural wonders in Virginia you must see are the sanctuaries of peace and reflection. Each site, with its unique charm and character, offers a different experience. The visitors can connect with nature, rejuvenate, and create lasting memories. Whether you're a resident looking for a weekend escape or a traveler eager to explore Virginia's natural wonders, at the end of the day, you will be left in awe. So, pack your bags, open your mind to Mother Nature, and set out to explore the best of this part of the world.