If we had to make a list of the 10 most important cities in the U.S. Washington DC would have to be on it. After all, it is the capital and home to the government. It has always played an important role in American history. There are so many reasons one would want to move there.  This comprehensive guide to moving to Washington DC is designed to provide a solid glimpse into life in the capital. Given that the process of relocation is complex even with the help of professional movers DC area offers, this guide will try to provide you with information that will help you with that aspect as well. So, as you prepare to open up this exciting new chapter of your life, let our guide be the roadmap to your effortless transition to the energetic and historic atmosphere of Washington DC.
Living in Washington DC is expensive
One of the primary considerations when moving to a new city is the cost of living. In the US capital, it is considerably higher compared to many other cities. The estimated monthly cost for a family of four is about $7,098. Also, a single person might spend around $4,583 monthly​​. The housing cost is a significant factor contributing to the high cost of living with the median price for homes rising to $675,400. In fact, the median rent for a one-bedroom and two-bedroom apartment is $1,786 and $1,764 respectively​​.
Furthermore, utility costs average around $334 per month, encompassing necessities like electricity, water, gas, and cable. It is not hard to conclude that they are rather on the higher side in DC​​. The cost of living in Washington, DC is reported to be 52% higher than the national average. One of the reasons is the housing being 150% more expensive compared to the US average, and utilities about 13% pricier​​.
To live comfortably in the city, it's recommended that a family have a minimum annual income of $123,480. On the other hand, a single person should have at least $68,400​5​. It's advisable to budget wisely and consider the financial implications, perhaps even seeking assistance from furniture movers Washington DC residents trust to ensure a smooth and cost-effective move.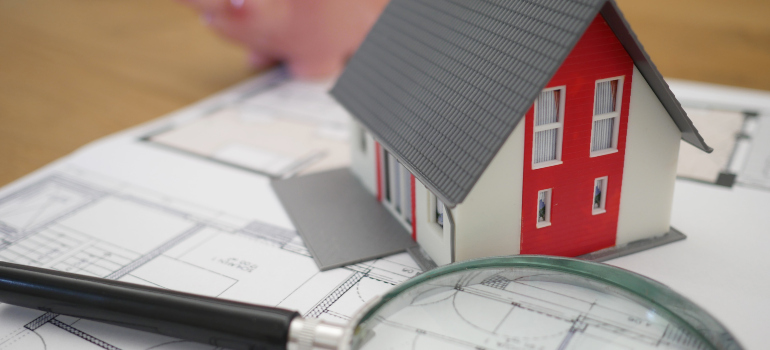 Starting with house hunting on time makes all the difference
Finding the right neighborhood and housing can significantly impact your experience in the city. The neighborhoods in DC differ a lot from each other, each unique in its own right. For example, areas such as Georgetown, Capitol Hill, and Adams Morgan are among the many that offer a diverse range of housing options, from historic townhouses to modern apartments.
When it comes to the actual process of buying or renting a home, it's advisable to start well in advance of your moving date. Online real estate platforms and local realtors can be valuable resources in finding your way around the DC housing market. The median home value in DC as of 2021 stands at around $656,700 while the median rent for a one-bedroom apartment is approximately $2,200.
As for moving your belongings, especially delicate or large items, considering specialized services might be beneficial. For instance, if you possess a prized piano, employing DC piano movers could ensure the safe transportation of your cherished instrument to your new home.
Finally, understanding the leasing laws, tenant rights, and homeowner regulations in Washington DC is instrumental in avoiding legal hassles. Therefore, the general advice is to start early with the search and to get informed on time.
The job market is very promising
As is the case with any important city around the globe, Washington DC's job market is very promising in many ways. The city has seen a notable increase in employment opportunities over the year. There's a total of 74,700 nonfarm jobs added in the metropolitan area as of March 2023​. However, as of May 2023, the unemployment rate stands at 5.1%, making the job hunt competitive​.
The key to a successful job search in DC lies in figuring out what sectors and positions are in demand. Some of the most sought-after jobs span across various industries, from government and police to tech and healthcare. Moreover, the average wage has seen an increase of 2.6%, reaching $40.66 per hour, just shy of the record high of $41.12 in January 2023​​.
Networking is a factor in DC, and benefiting from the local professional groups, job fairs, and online platforms could significantly bolster your job search. When transitioning to a new job in DC, consider engaging the services of DC apartment movers to ensure a timely move. That will allow you to focus on acing those interviews and settling into your new role in the nation's capital. Also, with a good relocation plan and the pros by your side, you will be able to move very fast and take the jobs that require you to start sooner than you have planned.
The chances of expanding your social life in Washington DC are endless
Most people live for what happens during that second part of the day when we are no longer at work. Naturally, the US capital will not disappoint. All food lovers, night owls, and other types of social butterflies will love living here. Here's a small glimpse of what one can expect here:
Nightlife – DC's nightlife has a broad spectrum of bars, nightclubs, and live music venues. Venues like the 9:30 Club, U Street Music Hall, and The Anthem are famed for hosting eclectic live music events.
Dining – With an array of restaurants offering a multitude of cuisines from around the world, foodies will find DC a gastronomic heaven. Don't miss out on local favorites like Ben's Chili Bowl.
Social events – From galas and networking events to cultural festivals, there's always something happening in DC. Notable events include the Prevent Cancer Foundation Annual Gala and the 202Creates initiative celebrating the city's creative community.
Community groups. Joining local meetups or social clubs can be a great way to meet new people and immerse oneself in the community.
It is common for many people to start exploring this fun part of Washington DC first. They usually hire cost-effective Washington DC hourly movers and wait for them to organize and execute their relocation in one of these cool establishments. Isn't that a cool way to start a life in a new city?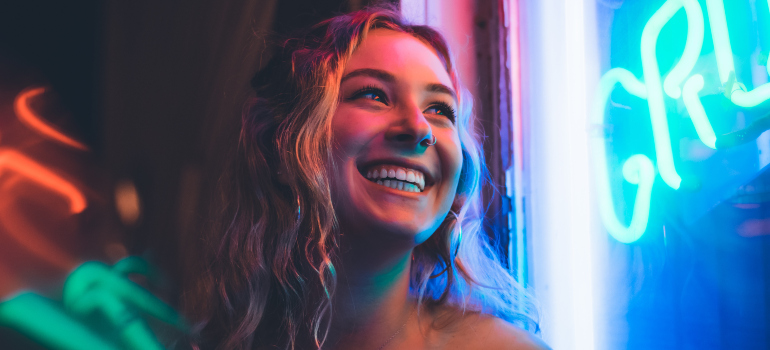 Public transport works like a clock, driving around in your car is a drag
This guide to moving to Washington DC would not be complete without the information about the transportation. The Metro system, comprising six color-coded lines, seamlessly connects all quadrants of DC with suburban Virginia and Maryland. It provides a convenient and affordable means for both locals and visitors to get around the region​​. Besides the Metro, the DC Circulator buses run every 10 minutes across six routes, ensuring transportation to the liveliest neighborhoods and hotspots in the city​​. Needless to say, all this proves there is no spot in this city you will have a hard time reaching.
For those looking to save on their daily commute, Metro offers a range of daily, weekly, and monthly unlimited passes, proving to be a cost-effective choice​​. The newly extended Silver Line now even connects riders to Dulles International Airport and Loudoun County.
Although public transportation is a viable option, some may opt for personal vehicles. However, be prepared for the city's notorious traffic and limited parking spaces. If you're moving from afar, engaging long distance movers Washington DC recommends could be a practical choice. That way your vehicle and other belongings will reach the capital safely while you familiarize yourself with the local transportation options.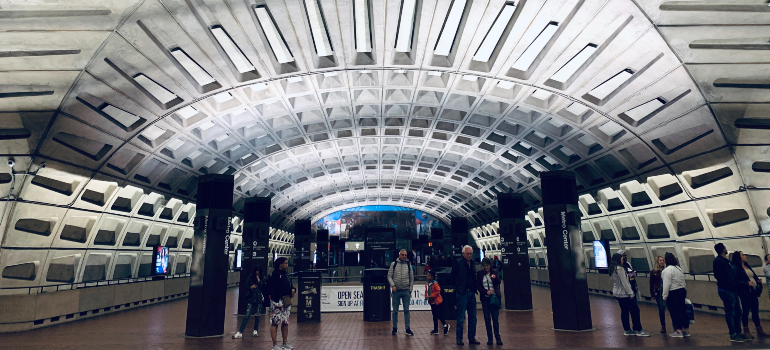 There is a very large number of very different schools in DC
For parents, the available education options are an important aspect to consider when changing hometowns. It's not a big surprise that such a strategically and politically important city is home to a broad spectrum of educational institutions. The Office of the State Superintendent of Education (OSSE) has created a very ambitious strategic plan for 2023-2025. OSSE aims to close the achievement gap for all students, focusing on seven priorities including advancing excellence and fostering student and staff well-being​​.
Currently, a significant process is underway to review the school boundaries and student assignment policies to ensure a fair and effective distribution of resources across DC Public Schools​​. The city is also actively recruiting qualified teachers to join its ranks. When you take a look at the fact that there are over 116 schools in this city, it becomes clear how much its government invests in education​.
The healthcare system is expensive but of high-quality
Washington DC is on a good way to solving many of the healthcare issues. This is especially true for those dealing with disparities within the community. The city has recently announced plans for two new hospitals in Wards 1 and 8. Also, the $69 million health services complex at St. Elizabeth's is expected to open in the fall of 2023​​. Moreover, a new $375-million GW Health Hospital is slated to open in the fall of 2024, with an ambulatory pavilion launching in 2023​2​.
Apart from all of this good news, you should also know a bit about the bad ones too. Unfortunately, health insurance premiums have seen an average increase of 13.6% for individuals and 13.3% for small-group coverage in 2023​​.
Whether you are relocating a healthcare practice or moving to the city for medical reasons, it's vital to understand the healthcare landscape in DC.
Sports fans will find Washington DC a type of wonderland!
Sports fans will particularly enjoy what this guide to moving to Washington DC has to say about that particular aspect. Let's take a look at the DC highlights:
Professional teams. DC is home to several professional sports teams including the Washington Nationals (MLB), Washington Capitals (NHL), Washington Wizards (NBA), and Washington Football Team (NFL).
Collegiate sports. With numerous universities in the area, collegiate sports are a big deal. Games featuring teams from schools like Georgetown University and Howard University are well-attended and full of energy.
Marathons and races. Events like the Marine Corps Marathon and the Rock 'n' Roll Washington DC Marathon attract thousands of participants and spectators every year.
Stadiums and venues. Venues like Audi Field and Capital One Arena host not only games but also a variety of other sporting events showcasing international talents.
Each facet of DC's sports scene contributes to the city's dynamic and engaging atmosphere, making it a unique destination for sports enthusiasts.
Cultural guide to moving to Washington DC
Washington DC is a wild mixture of cultures. It offers rich tapestry of experiences that reflect the diversity of its population. Besides the many events and festivals, the district's museums also curate various exhibits showcasing different cultures. This is especially true during the fall when both theaters and museums debut new attractions​​.
Numerous other cultural events like the Capital City Africa Week Festival, La Fiesta del Barrio, and diverse activities are listed in the October Culture Guide. Those include Snallygaster, Boo at the Zoo, and Jada Pinkett Smith's book tour, and all of them further enrich the cultural scene​​.
Those who are relocating to this city from afar, using the services of the international movers DC residents trust, should try to immerse themselves as much as possible into their new hometown's cultural scene. When the experts are handling the logistics of the move, you can explore these museums and make it a therapeutic experience instead of a nerve-wracking one.
Washington DC is all about preserving the environment
Washington DC has been proactive in championing environmental sustainability. The Bowser Administration, for instance, honored 5 DC leaders with the 2023 Sustainability Awards. That emphasizes the importance of environmental protection and economic development in tandem​. The district is committed to reducing greenhouse gas emissions by 50% by 2032. Its ultimate goal is to become carbon neutral by 2045, aligning with the Paris Climate Agreement​10​.
Some notable environmental initiatives include:
Clean Energy DC – a roadmap to cut greenhouse gas emissions by 50% by 2032​​.
LEED certification – DC is the 1st LEED Platinum City in the world, boasting more LEED-certified buildings than any other city in the U.S​​.
Green roofs – With over 5.7 million square feet of green roofs installed, aiding in stormwater management, cooling, and other ecological benefits​​.
Those who believe in the importance of being green for our future will find Washington DC a city worthy of moving to. Many businesses that want to put their money where their mouth is have hired the services of office movers DC companies trust, and continued their operations in this city with respect for the environment. Because, in life, acting by your moral beliefs is priceless.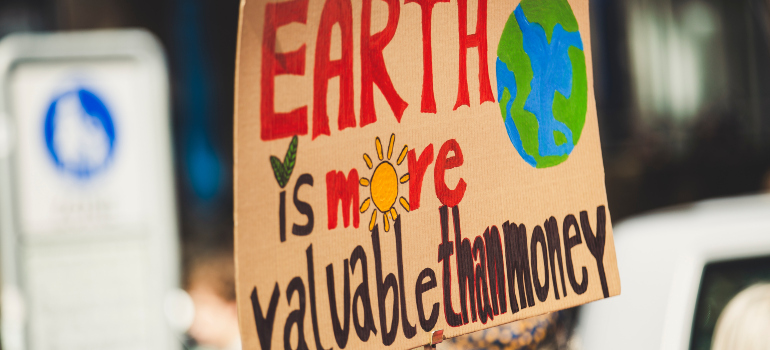 Study this ultimate guide to moving to Washington DC and make an effortless transition
The journey you are about to go on means stepping into a realm rich in history, culture, and opportunities. Our guide to moving to Washington DC encapsulates essential facets of life in the capital. From navigating the housing market to exploring the vibrant social scene, each aspect holds the promise of new experiences and learnings. As you plan your move, make sure you explore all the features of living in this big city. The capital welcomes you to discover its multifaceted charm. Prepare yourself and get to it in style!