Moving to a huge city such as Washington DC can be a big change for some. If you're moving from a quiet little town, the constant buzz of Washington DC could intimidate you. But, we at A2B Moving and Storage DC have decided to make your Washington DC move easy with the help of our tips. There are many things to think over, neighborhoods, funds, making new friends, settling in, etc. This is exactly why we decided to give you these 7 tips that will make your whole moving process tenfold easier. DC can't wait for you!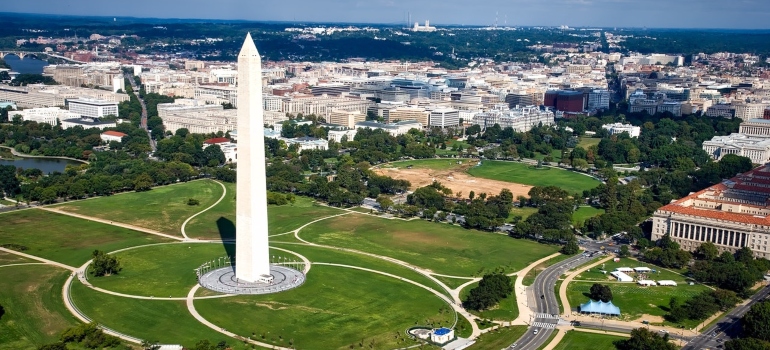 1. Get to know the neighborhoods and make your ideal choice
First off, you will be interested in getting to know the city. This is why we would suggest you visit DC even before your move. Get a feel of the city, of the people, the neighborhoods. When it comes to big cities such as Washington DC, you can expect a lot of different neighborhoods. DC has over 20 to choose from! So, it doesn't matter if you'd like to live in the heart of it all, or in a more secluded area, DC has a neighborhood for everyone. Luckily, most of the neighborhoods are walkable and you can find whatever you need on a daily basis in them.
Areas such as Adams Morgan, U Street, or DuPont Circle will give you more of the urban, city feel. But, if you're interested to live in a place resembling the suburbs Woodley Park and Cathedral Heights might be perfect. Your local movers DC will be able to give you even more good advice on what to pick and when to move. Be sure to ask them all the things you're interested in.
2. Take parking into consideration
If you're from a smaller place, you might not even think about parking. But, we're here to stress how important parking space is in a big city. Not only will appropriate parking make your Washington DC move easy, but it will make your stay in Washington easy as well. When it comes to parking in Washington DC, you can expect all neighborhoods to charge an additional parking fee. Very rarely does an apartment come with its own parking place. Street parking is always an option, but it really isn't reliable. And it usually requires DC license plates and a parking zone permit. DC is kind of specific, which is exactly why we're mentioning parking in the first place.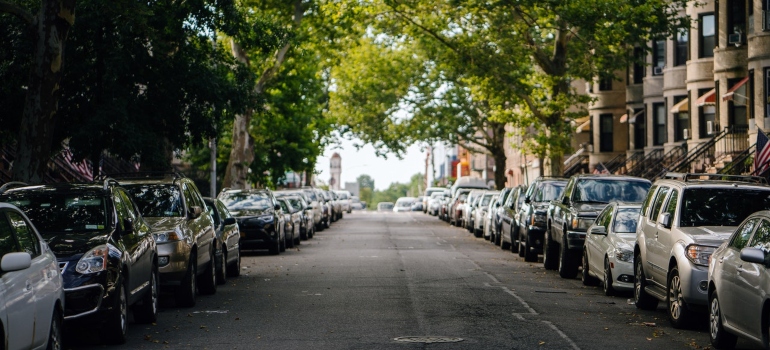 3. Take advantage of the transportation system
Seeing how parking will most likely cause some issues, public transport could become your best friend. As in every city that has a metro, there is no quicker way to commute than the metro. Direct lines underground with a few stops and no traffic, what could be better? Again, we'd like to stress visiting DC before moving. You will be able to conclude if your car or the metro is the chosen mode of transportation. If you opt for the metro, maybe you'd prefer living in a location where access to the metro is extremely close to your home. So, we urge you to really think all things through before arriving at any concrete decisions. We are sure you will arrive at the correct ones.
4. Hire a reputable moving company in time
When it comes to hiring DC apartment movers, we'd suggest you do it in advance. Even a few months in advance isn't too much. Your movers need time to consider the scope of your move, look over your items, decide on the number of moving trucks, etc. If you're really looking to make your Washington DC move easy, we recommend looking over some of the additional services many moving companies offer. This ranges anywhere between packing services and specialized moving services, such as piano moving. Most companies have their services listed somewhere on their site, but you can always call them and ask directly. This will also give you the opportunity to see what kind of people work for this moving company and make your decision easier.
5. Purge while packing
In order to make your Washington DC move as easy as can be, it would be a good idea to purge your closet and get rid of whatever doesn't serve you anymore. Not only with clothes, but anything else. You've had the same sofa for 15 years and feel like getting a new one? If you donate the old sofa, getting a new one becomes a priority. Just don't overdo it and keep enough furniture for your home! Your interstate movers DC will have a lessened load and will conduct the moving process much quicker.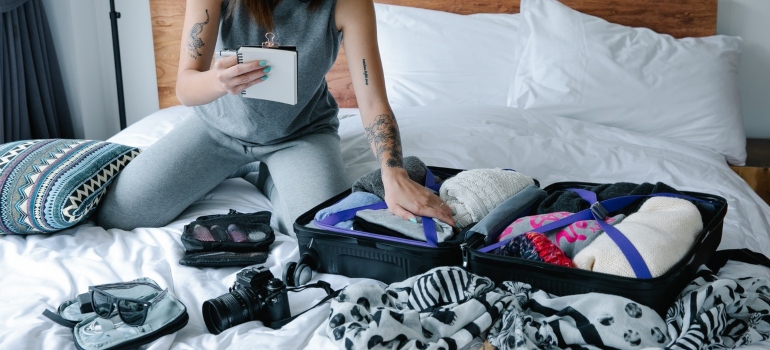 6. Stay realistic
In the midst of all the chaos of moving, it's easy to lose sight of your goals and let your mind wander. Staying objective and realistic when it comes to each step of the moving process is crucial. So, we would suggest making a moving plan for yourself, regardless of your moving company. You yourself need to know when each task needs to be done.
Plan so you have extra time – This will leave you without the stress of having to meet each deadline you set. Even if unexpected circumstances disrupt your plan, you'll still be right on track.
Create the final deadline and work from there
Look up moving checklists
Get various moving estimates
Count on some unexpected circumstances – They almost always catch us off guard!
7. Prepare your new home in advance
Another excellent way to make your move easier is to set up your new DC home in advance. The last thing you want to do is arrive at your new home and nothing is set up or functioning. But how can you prep your home for your arrival?
Prepare insurance for your new home
Connect utilities (cancel them at your previous home)
Look for TV, internet, security systems and whatever else you need in advance
Update your address
Make spare keys for your new home
Now that you know all the tips that make your Washington DC move easy, get into it!