Decluttering is common practice before an upcoming move. It has many useful benefits. For example, when you look for reusable moving bins, you won't need as many. That means you will also be able to save money on moving supplies for the move. However, you can also declutter even when you're not moving out. These 7 benefits of regular decluttering will surely have you making a habit out of this very useful process. A2B Moving and Storage DC  is here to tell you why you should declutter regularly!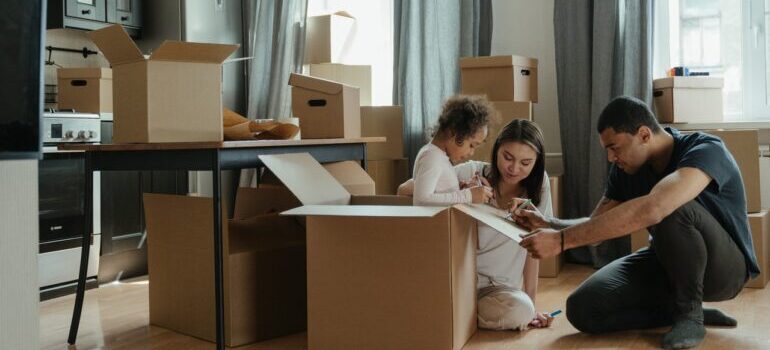 Two of the 7 benefits of regular decluttering are space and organization
No matter how much storage space you have in DC, you can never have enough. If you want to have more space in your home, decluttering regularly is a must. More space in your home means better organization, and this can be easily achieved with decluttering. You might have a lot of cupboards, drawers and shelves to use for storage. However, at one point, they, too, will be too crowded for use. If things get too crowded and cluttered, then it also becomes hard to organize them. This is why you want to declutter as much as possible, if you find yourself having less and less space. Give yourself more space in your DC home, and make it easy to organize things.
You will have more space for new furniture

and décor.

You will have more storage space

after you declutter for all sorts of items.

It will be easier to find things because

you will be able to organize them better

.

You will feel much better

and will be able to do more with so much space.

If you plan on relocating in the future, you will already have one thing off your moving checklist. That, or you will have much less items to get rid of.

In case you decide to

find cheap plastic bins for moving, it will be easier to figure out how many you'll need. Check with your local movers DC about the types they recommend.

One of the benefits of regular decluttering is that it'll be easier to find things because you'll be able to organize them better. 
Number 3 & 4: Regular decluttering helps keep your home clean and keeps you healthy
Less clutter and more space also means better hygiene. All kinds of things can accumulate in all sorts of places in your home. We're talking your own hair, pet hair, dust and pollen… some of these are also allergens! If you declutter, you will be getting rid of allergens that may be lurking around the space you live in. If you find yourself sneezing very often, having a runny nose or just finding your the air in your home stuffy, you might have an allergy. To prevent annoying symptoms from ruining the quality of your daily life, make sure to declutter every now and then. Besides, everyone loves living in a clean and tidy home, and decluttering helps keep it that way.
Know that everything in your home collects dust. All the things sitting around your home just collect dust over time.

Aside from allergies, decluttering helps with hay fever, asthma, and even eczema.

When you declutter, you also help improve the airflow in every room of your home.

This also means that

your home will become easy to clean and tidy after you declutter

. The less items you have, the less dust there will be. It will also be easy to move around and rearrange things you need to.

If you need new cleaning supplies, you can

buy new cleaning supplies on Amazon

.
Your home will become easy to clean and tidy after you declutter.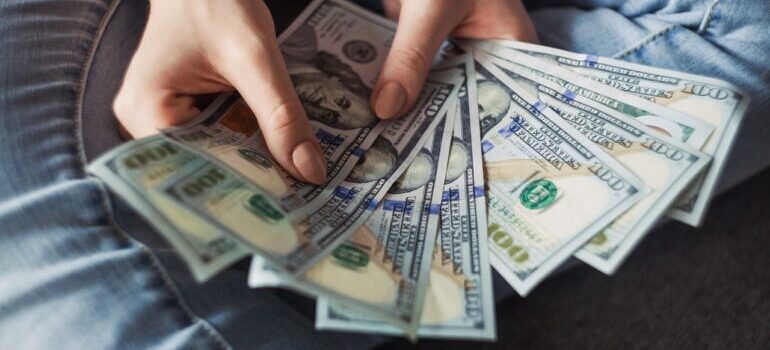 With decluttering, you will save money and find lost items
Not only can you save money on renting plastic moving bins, but you can also save so much more with decluttering. You will get rid of items you don't want, and will get a picture of what you want your home to look like. On top of that, you will also see which things you will need and keep, and which items you can live without. To sum up, after you declutter, you will spend less money and be able to earn it at the same time. Keep in mind that you do not have to throw away everything you plan on getting rid of. You can always host a garage sale or sell things online. But that aside, you can also find old, lost items while decluttering. There are many reasons why this is a good thing.
You might just find that old dress or shirt you used to love wearing.

You can even run into something you were planning on buying again, thus saving money in the process.

Finding old things, in general, can boost your mood and make you feel better during tough times.

Even if you find something you wish was gone, you can always sell it, throw it away or give it to someone else. As long as it's gone, right?
Peace of mind is one of the most crucial benefits of regular decluttering
Decluttering can help you mentally. Decluttering can help reduce moving stress and stress in general because you will have much less things to worry about. In general, decluttering regularly will help you in the long run. While some people enjoy living in a "creative mess", a mess is usually what causes people to be stressed and confused. A cluttered home means a cluttered mind, especially when you can't find something you really need. To avoid having to do huge cleaning sessions every time you have guests coming over, declutter your home and keep things clean at all times.
A cluttered home means a cluttered mind. 
A chore with fewer cons than pros
These 7 benefits of regular decluttering should make you declutter on a monthly or maybe even weekly basis. Generally speaking, the cons of decluttering aren't many. You might just have to dedicate a chunk of your time to it, but that's all there is. It is better to spend some time decluttering once in a while and then spend the rest of your time doing something you really enjoy. Start getting rid of clutter today and call your residential movers DC to help you out with more tips.