Are you considering moving to Maryland, but you still don't know where? Completely understandable, there are just so many options. Maryland is often called the "Free State" and you will enjoy the close proximity of both Baltimore and Washington DC. Life in Maryland is your perfect ticket to go live on the East Coast, yet still affordable. And don't worry, you won't be missing out on any of the bigger state's amenities. This is why we at A2B Moving and Storage have decided to share our picks of some of the best Maryland places for newcomers. Settling will take less time in these places, and you will get to enjoy the charm of Maryland.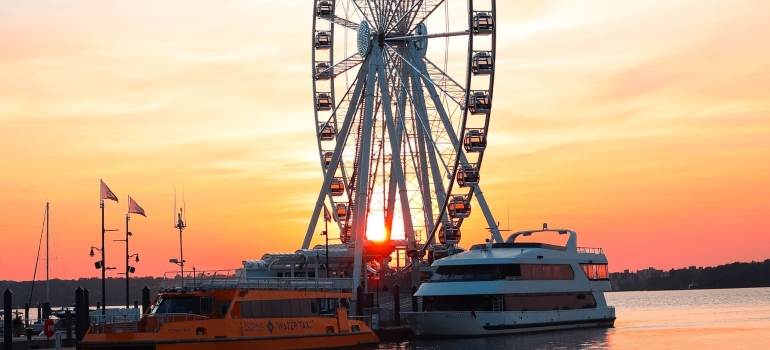 Baltimore
Baltimore is the largest city in Maryland, attracting newcomers due to its modern amenities and first on our list of best Maryland places for newcomers. And not only do you have access to everything in Baltimore, but it is much more affordable than the nearby big cities like DC and NYC. You can contact movers Maryland today to get a free estimate and create a moving plan! Over the last 10 years, Baltimore has made it its goal to reach more people. They've put a lot of work and effort into updating and modernizing the amenities and services. A result of this is that a lot of newcomers are interested in living in Baltimore. Tourism has been growing steadily through the years, and shows no sign of stopping!
If you were to decide to move to Baltimore, you'd have a lower rent to look forward to! A lot of people interested in living on the East Coast have chosen Baltimore as their new home. It truly offers all of the luxuries of living in a big city, while also being more affordable than its neighboring cities. Some of the most popular industries in Maryland include the following:
financial and professional services
health and bioscience tech
culture
tourism
information services
creative services
logistics
Even if you're a college student, Baltimore has more to offer. Apart from many jobs in the aforementioned list you can apply for, there are a number of colleges and universities in Baltimore as well. Along with that, you can imagine how lively and fun the city is at night. Many young people enjoy going out and there are so many places you can go dancing in Baltimore.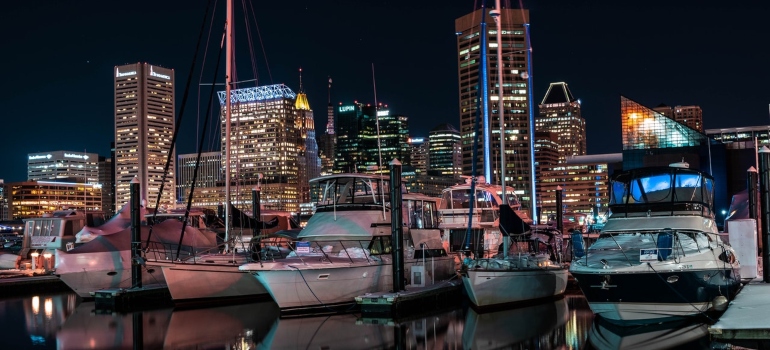 Bethesda
Just north of Washington DC, you will come across the glorious Bethesda. Bethesda is a posh community of around 62,000 residents. The name of this town comes from a historical local church, Bethesda Meeting House. Bethesda might just be perfect for students searching for a small town to live in. It is one of the most educated places in all of Maryland. And if you enjoy small-town living, but still wish to enjoy modern amenities, Bethesda is waiting for you!
Residents of this quaint town are pretty healthy, active, and earn a good living. Another selling point of Bethesda is that the crime rates are so low they are almost zero. If you're searching for a small, tight-knit community where you can flourish in safety and peace, well, you've found it! Unemployment rates are very low in this town. Before you peruse moving companies Bethesda, we'd like to talk about the festivals in this town. There are festivals and special events during the entire year. Everyone can find a festival they will enjoy!
Frederick
Frederick is located right in the middle of the state of Maryland. Due to this favorable location, almost everything is close to Frederick. With a population of around 65,000, you get to enjoy a bit less crowdedness. Since Frederick is so close to both Baltimore and Washington DC, it is the perfect place for commuters to live. So, what kind of jobs are available in Frederick if you don't like commuting too far?
US Army's Fort Detrick installation
government
Frederick Memorial Hospital
State Farm
These are the leading job providers, but there is a big number of entrepreneurs and start-up firms. Unemployment rates are below the average, so you know you won't be going unemployed. With a lot of moving companies Frederick MD, you will have no issues making your way to your new home.
Like many of the cities on our list today, Frederick also has that perfect balance of big-city amenities and a small-town lifestyle. This includes the theater, community events, live music, museums, a vibrant art community, and more. And most important, the residents are kind, friendly, and very welcoming!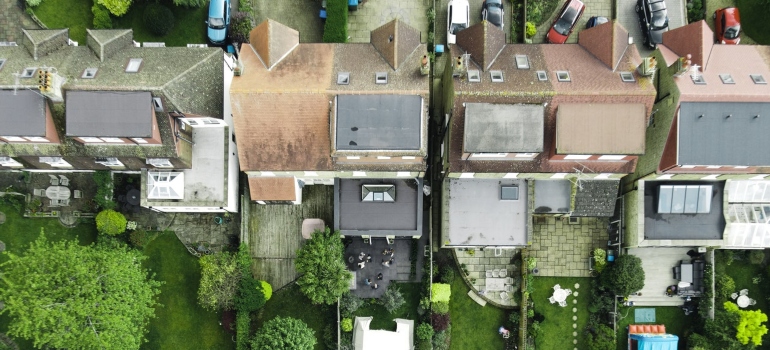 Gaithersburg
Next on our list of best Maryland places for newcomers is none other than Gaithersburg. Another smaller town of 67,760 residents has made the cut. What we've noticed is that people lately want to move to quieter and more relaxed communities. What makes Gaithersburg stand out among all of the towns we've listed is that it is very multicultural. Around 38% of the population is white, while the remaining 62% are of various racial and cultural backgrounds. Additionally, a good portion of the population is young adults. Singles! Call those moving companies Gaithersburg MD and set a date for your move! And this is also the reason why a lot of Gaithersburg communities are considered modern, progressive, and vibrant.
Most of the communities in Gaithersburg were created with smart growth techniques. These communities of the future showed the rest of the city sustainable development and how to achieve it. For example, the Kentlands community is a walkable urban community. They managed to mix a lot of different types of housing while also garnering a sense of community and activity. Since everything is accessible by walking a lot of people decide to do just that!
We've mentioned some of the best Maryland places for newcomers, now it's your turn to choose your destiny!