Maryland has a lot of great places and cities you can choose to live in. However, when you are relocating with your kids, the list of the places will be shorter. The reason for this is that you need to find the best place for your kids to go to school and to have a great community around you. That is why you should check for Maryland places with the best public schools. Give your kid a chance to make something great by attending these schools. On the other hand, no matter how hard moving with kids can be, you do not have to worry. By hiring A2B Moving and Storage you will have a smooth and safe relocation.
Top 10 Maryland places with best public schools
Before jumping into the list of places where your kid can go to school you must have something on your mind. And that is the fact that not every place will suit you. No matter how great schools are, if the crime rate is high in a certain place you should avoid it. Because there is more than just providing your kids with some of the best education. It is also about feeling safe and secure in the place you live.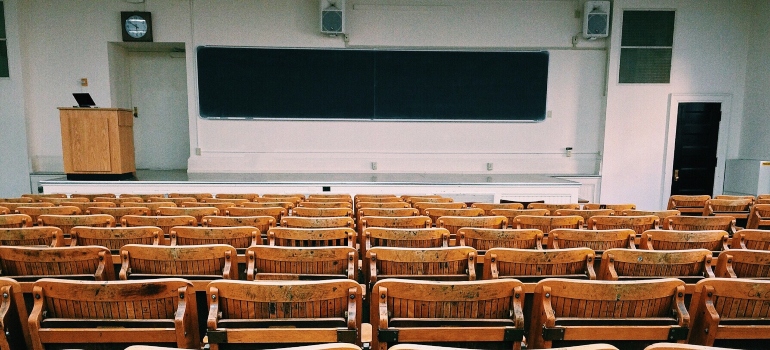 Frederick MD
Moving to Frederick with movers Maryland will give you a chance to provide your kids with some of the best public schools in Maryland. Frederick County Public Schools is highly rated, which means that the students, teachers, and connections are very well organized. There are over 43 thousand students and the teacher-student ratio is 16 to 1.
One of the flaws about living here is that the living costs are a little higher than the average level.  This means that relocating with moving companies Frederick MD will be a challenge if you do not have permanent jobs or great job offers.
 Bethesda
One of the top-rated schools in this area is Bethesda-Chevy Chase High School. There are over 2,200 students with grades from 9 to 12 and a student-teacher ratio of 20 to 1. This is a great opportunity for your kid, especially knowing that this place is voted to be among one of the safest ones in MD. According to statistics, there are 1:10000 chances that something bad will happen to you. Residents are very well connected with the police officers and police forces, so you won't have to worry about your kids' safety. Therefore, there is no reason not to call the moving companies Bethesda and organize your relocation with experts.
Gaithersburg MD
Gaithersburg is one of the top 10 Maryland places with the best public schools. The best thing this place can offer you, among great schools, is knowing different cultures and religions. The diversity level is high here and your kid will learn something very important about diversity. Moving here with moving companies Gaithersburg MD will be a great start to teach your kids some real values.
The next one on our list of top Maryland places with the best public schools – Newark
The quality of the educational system in Newark is maybe among some of the best ones in the whole of the USA. This is important if your kid is looking for a place to work after college. Rated among the top 10 places in Maryland, your kid will be safe when it comes to his future. Companies in Newark are looking forward to giving chance to inexperienced people to start their businesses or even help develop the existing ones.
Rockville
Montgomery County Public Schools is voted to be in second place when it comes to the best public school districts. You should know that every single student of these schools will tell you that the teachers are nice and polite and maybe the biggest reason why over 90 percent of students graduate here. There is no better school to get your kid into than into one where you know he will be loved and treated with respect.
Ellicott City is among the top Maryland places with the best public schools
With so many great activities you can find outdoors, you and your family will have a blast here. Ellicott City has a great history which will keep you in love with this place as long as you breathe. That is why, if you are looking for more in a place than just great schools you should think about moving here.
The last ones on the list are Centreville, Bel Air, Easton, and La Plata
All of these places have something great to offer. When it comes to schools and educational systems, there are easy to compare. You can find some of the best public schools, from elementary to college. But one thing makes this place the reason for your move. And that is the fact that all of them have a great sense of community. Residents of these 4 places are known to be the most dedicated people on Earth. So if you are a fan of this stuff and you like to take care of the place you live in while your kid is going to some of the best public schools in Maryland, you should consider moving to either one of these.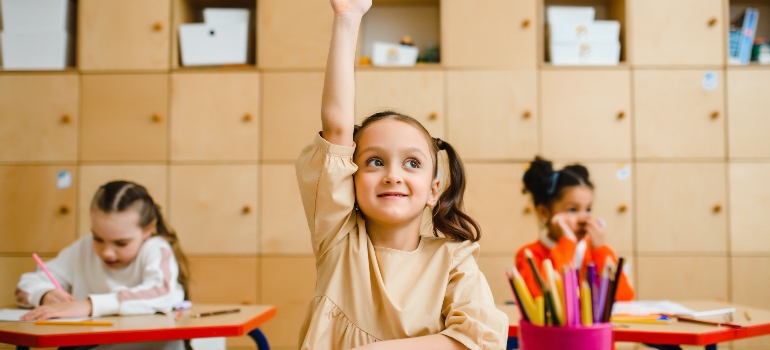 Choose wisely where you will relocate with your kids and family. It is not all just about being in a great school. Sometimes we need more, from job opportunities to the activities you can all enjoy as a family. But if your only criteria are to find the best school for your kids, these listed top Maryland places with great public schools are something you should write down. And no matter which place you pick, you will not regret it.