The thought of starting over fresh in a new home is exciting, but the process of moving there, not so much. There will be a million things to do, tasks to complete, and stress to endure. All this turmoil will make you forget certain things. If you hired some moving companies DC area, then you might not feel as overwhelmed as you would doing it alone. But even with help, there are certain items to keep at hand on the moving day. Some are necessities, while some will make certain actions much easier. So let's see the items that you shouldn't forget to get ready before the big day.
What are the must-have items to keep at hand on the moving day?
Don't expect that you will be able to prepare all these things on the morning of the moving day. You might be able to do it, but it will be in a rush, and it won't turn out so well. For that reason, we hope that you have come upon our guide on items to keep at hand on the moving day on time. The most important items to have on the big day are:
Copies of your new keys
Extra cleaning supplies
Chargers
Toilet paper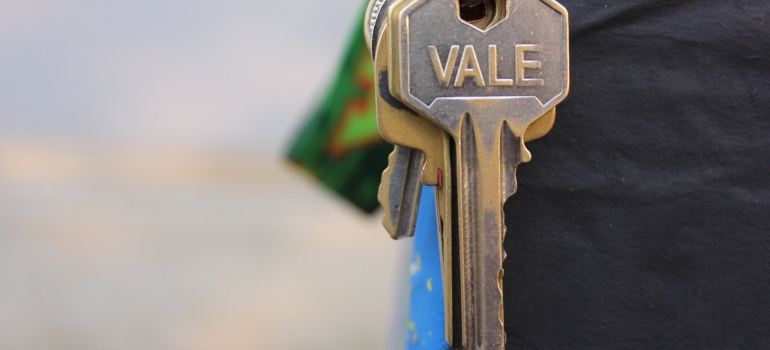 Copies of the keys
Having just one key doesn't mean that you won't be able to move, but it will make it quite easier. Chances are high that you either have some movers in Falls Church VA or some friends helping you. It takes precious time away to go open the door every time someone arrives. Like this, you will have the keys ready for the future when someone needs to come to water your plants or feed your pets.
Extra cleaning supplies
When in a hurry to finish something, it will be easy to spill something. Even if this doesn't happen, dust accumulates fast, and you will probably have to clean something on the moving day itself. If you decided to hire movers DC, you are lucky, because this will be one of the few things that will be your obligation. For everything else, you can rest assured that they will do it.
Chargers
Even though it will be busy there, with little time to spend on the phone, you might need a charger. While phones are the most used devices, it doesn't exclude the fact that you might need chargers for other devices too. Whatever you packed into your essentials bag, make sure that you also have its charger at hand.
Toilet paper
Why you should pack this is self-explanatory, but you would be amazed how many people forget about this. While it is not a big problem to go to the store on moving day, there is no need to do it if you can prepare in advance. And apart, once you realize that you forgot it, it will already be late.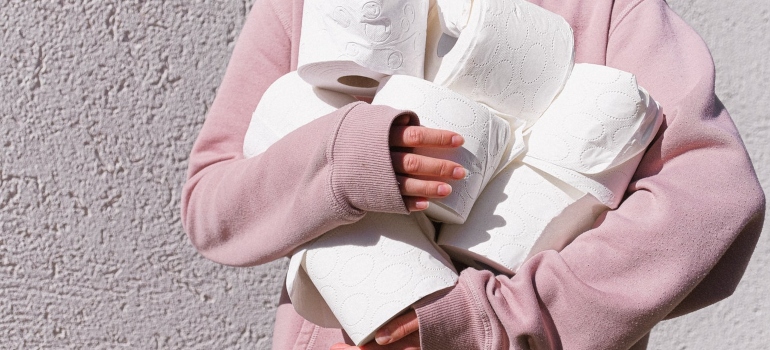 Conclusion on items to keep at hand on the moving day
The items to keep at hand on the moving day are not obligatory, but they will make the day easier and more enjoyable. Apart from these items, your best bet for doing this is to hire some residential movers DC. Carefree moves are our crew's specialty, so give them a call!