When you decide to relocate, you certainly start a change in your life. However, relocating is not the only decision you have to make in that way. It is the one that only starts the process. Apart from that one, you have to make many smaller and equally essential decisions. You have to decide where to move to. Then, you need to plan how to pack and when to start that daunting task. Nevertheless, one of the most important decisions you have to make before you start relocation is where to find and how to hire a reliable moving company, For example, A2B Moving and Storage is a great and trustworthy moving company, but how will you know they are right for you? Well, you have to read customer reviews. And we will explain what are the things to focus on when reading a moving review.
Why is reading a moving review important?
Whenever you decide to change something in your life, you ask for recommendations. When you want to buy a new TV,  for example, you will ask friends and family about theirs. They will tell you where they bought it. Also, they can tell you if they are satisfied with the quality and price, and they will suggest a shop where you should go and look for it.
Well, the same goes when it comes to hiring movers Bethesda MD who can help you with the process of relocation. Of course, you will ask someone who has moved into a new home recently. Nevertheless, there is one thing that can be different. You may not know so many people who were in the process of relocation. That is why reading moving reviews is important. You will read the unbiased opinion of strangers. This will help you make up your mind, and we will tell you what to pay attention to when reading such reviews.
Reading a moving review will help you avoid scams
Unfortunately, many people today fall victims to moving scams and tricksters who only want to make easy money. So, you need to know how to find movers you can trust and be able to rely on. Reading a moving review will help you in this process. If there is a website of a moving company without any review sections, you must know right away that something is wrong. Not to mention if there are only negative reviews. Of course, people are different and have different expectations. If among plenty of positive reviews, you find a few that are not so nice, that doesn't have to mean that you can't trust that certain moving company. However, if you can't find any details at all, skip that moving company.
More things to focus on when reading a moving review
Before you start reading a moving review, you may not even be sure what are you looking for. Here are some things you should focus on:
The date when the review is written.
Details about the company.
Details about the customer service.
Affordability.
Overall experience.
The date of the review
So, the first thing you want to see is the date when a review is written. There are many reasons for this. For example, if you just google information, you may find outdated reviews. That moving company may not even exist anymore. So, by reading those reviews, you will just lose time. Another reason is the fact that moving companies can change their services. For instance, they can add some new ones (maybe just the ones you need), or they may no longer have some they used to. So, check the dates carefully.
Details about the company
The most important details about the company are the ones about the insurance. If a moving company isn't insured, that also sounds like a scam. Even if it is not, you may be in a problem if they damage any of your items. You will have to replace them and pay for them. So, if a review doesn't mention insurance, find a new one.
The importance of customer service
Customer service is the first step toward moving companies Frederick MD and it is important. If the people you contact are rude or inexperienced, you will lose interest. The good moving service includes the ability to answer all of your questions swiftly and to offer you different possibilities. This is one of the crucial things to focus on when reading a moving review.
Find out whether the moving company is affordable
Of course, you can just find a moving quote to see whether you consider a certain moving company affordable. However, same as with customer service, when you read it from someone's experience, you will know exactly what affordability in that certain case means. You will know whether the lower price means a worse quality of service. So, when you look for details about the price in a review, it is not just about the numbers. It is about what will a certain sum bring you. So, you can decide whether to get more for a slightly higher price somewhere else.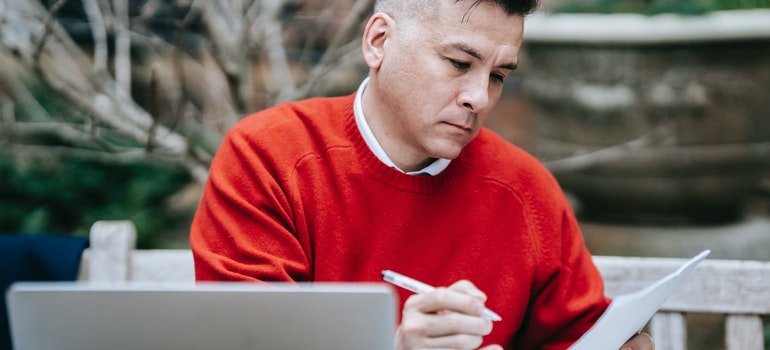 The overall experience is crucial
The whole point of reading a moving review is to get an overall idea about the moving company in question. With all the smaller details you can find yourself and make your assumptions. However, when you read the final impression of someone who has been in touch with the company, you get a lot more. You will see if the movers are experienced. You will find out whether they come on time, and how quickly they react. Also, you will know if they are approachable and ready to make a compromise if something unexpected happens.
Don't avoid reading moving reviews
As you can see, there are a few important things to focus on when reading a moving review. These can be extremely helpful and spare you a lot of problems later. So, don't be lazy and research a moving company. It is better to be safe than sorry.