Buying a home for yourself is a dream come true for everybody. Although having something that is yours is nice, it can be difficult to achieve. And not only in the financial aspect. There are many properties offered on the market, and it can sometimes be overwhelming to find something that suits you. You should also aim to be satisfied with your moving experience, so we recommend asking A2B Moving and Storage for help. Buying a house is an expensive and long-term commitment. That is why we made this step-by-step guide for finding a perfect home in Maryland.
Tips for finding a perfect home in Maryland
The "perfect home" means different for everybody. We all have our own unique needs when it comes to buying a home. So, the most important thing is to find a home that you and your family like. Also, you would want to make a move as stress-free as possible, so don't hesitate to hire reliable moving companies Frederick MD.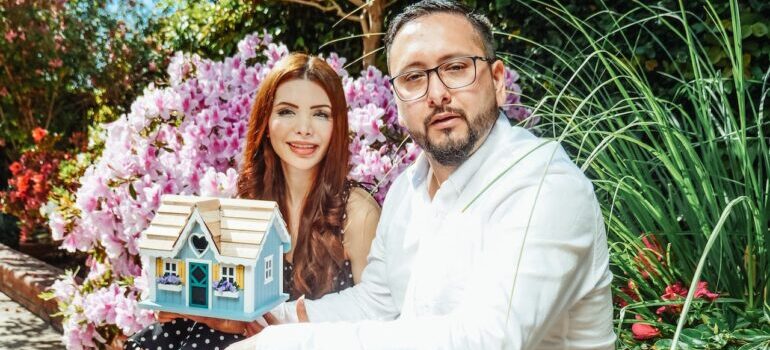 So, to succeed in finding a perfect home in Maryland, first, you should:
Determine your budget and what you can afford
Decide what exactly you are looking for
Research the neighborhood
Try to be flexible
Determine your budget
The first step to any decision nowadays, let alone buying a house is to make a budget. We all have our preferences when it comes to a dream house but, being realistic is very important. There is no point in wasting time and looking at houses you can't afford. You will be stressed and dissatisfied at the very beginning.
So, for the start, make a realistic budget and be aware of what you can afford. Once you make a realistic budget, try to stick to it as much as possible. Be sure to hire moving companies Gaithersburg MD  for any house you choose and to make moving to the ideal home easier.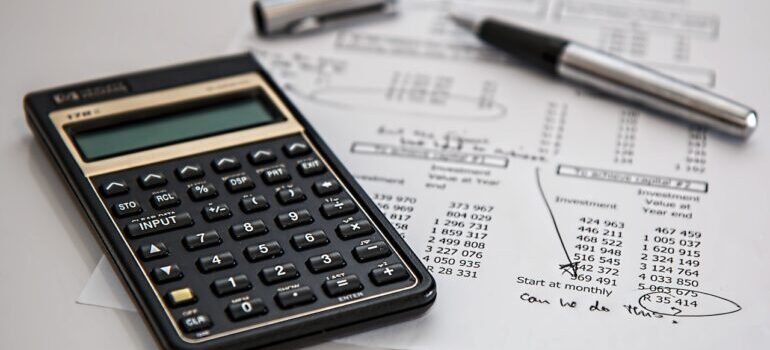 Decide what exactly you are looking for
If you are moving by yourself, the decision is all yours. But if you have a whole family, you should consider everyone's opinion. You might not have money for all the features that your kids would like, but with time everything can be made. Same as with the budget, once you decide what you want, stick to that as much as possible.
In the past, you've probably been looking for a house that would meet your basic needs – enough bedrooms for the whole family. However, now things are different. The house you are looking for should fulfill most of your wishes but also satisfy basic needs. Don't be afraid to make a wish list. The wish list is specific for everyone. Some people dream of waking up every morning by the lake, others dream of beautiful sunsets, while some people hope for a home surrounded by mountains.
If you are moving with family each person in your family must make a list of their wishes. Although it is unlikely that all the requirements will be met, this will make it easier for you to see what the priority is and whether you can afford it. Think about hiring professional movers Maryland to help you when you make the final decision.
Research the neighborhood before finding a perfect home in Maryland
Before buying a house, it is important to get to know the area and inquire about the neighborhood. Is it your wish to be near a bar every morning or would you rather not have to fight with potentially noisy neighbors? Whatever your preferences, do not hesitate to do your research before you find it. Take a walk through the nearby park, and get to know the neighborhood. When you find an area you like, invite some of the best moving companies Bethesda to do their part.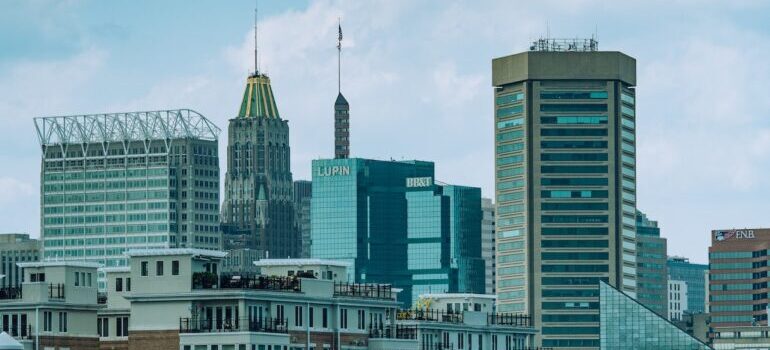 Keep in mind that once you move to your potential new home, you will have to be part of the community. So, before committing and buying a house, on a day when you have free time, drive around the neighborhood. Try to imagine yourself living there. Do you like the vibe of the place? Do the neighbors look friendly? Would they like new neighbors moving in? You may like a certain home, but could you be part of that community?
Try to be flexible when finding a perfect home in Maryland
You might have decided what you are looking for, but sometimes it is difficult to find exactly that. If you just cannot find a home that is everything you want, try to be flexible. You shouldn't compromise on must-haves, but other not-so-important features can be added.
What to look out for when buying a house in MD
Buying a home is a matter of preference. Everybody wants something different, and that is totally normal. Someone wants to move on their own, while some people want to move with the help of local movers MD. Before doing anything else, rank the different aspects of buying a home by importance. These are the things that you should look out for when purchasing a house in MD:
House size
Number of bedrooms
The exterior of the house
The yard of your dreams
Heating and cooling systems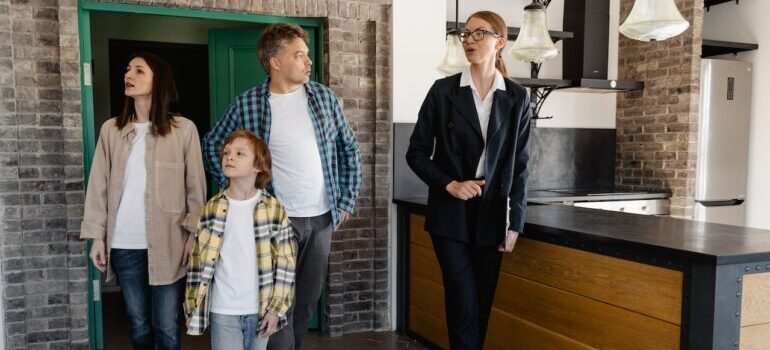 House size
The size of the house is one of the first things that people think about when they want to buy a home. Figure out a minimum and maximum square footage to filter out the different options. The size of the house depends on the amount of space you need and the budget. If your budget is tight, try to cut down on other expenses. Don't give up on hiring one of the residential movers in Maryland. We strongly suggest hiring help, because they offer great services for a good price.
Number of bedrooms
The number of bedrooms that you will need depends on what you plan to use them for. Families with children often prefer for the main bedroom to be on the same floor as the other ones. You could also convert a bedroom into a home office or additional storage space instead of wondering how much a storage unit costs. There are also plenty of other factors to consider for bedrooms. You should also think about the closet space, natural lighting, view, etc.
The exterior of the house is one thing to look out for when buying one in MD
Apart from being a matter of aesthetics, the condition of the exterior of the house can also signal problems. The key feature you should pay attention to is the roof. If the roof is too old or badly made it can cost up to $15,000, to repair it.  Foundation is another thing to pay attention to.  Cracks around doorways and windows can be warning signs. If you see that, reconsider your decision.
The yard of your dreams
Another matter of preference is the yard. Some people like having a big beautiful yard, while others prefer having a small yard to avoid having many responsibilities. You can also find a lot of natural and human-made features in gardens, so think about that too. But the more things you have, the more expensive it will be.
Heating and cooling systems
These features will affect your day-to-day life quality in the house, so give it a thought. Find a house that has systems you are happy with. Otherwise, make sure that you understand what it takes to install new systems. Apart from being costly, you may even have to do some changes to the walls. Also, make sure to hire someone to inspect the plumbing, electricity, and any other feature that can give you a headache later if not in good condition.
Looking at houses and finding a perfect home in Maryland
After the major conditions of the potential house are fulfilled you should cols consider the following:
Do you need to adapt it?
Are there minor changes you can make?
Think about the major flaws and the costs
Choose a home that matches your lifestyle. Whichever house you choose, you have to adapt it to your needs. Assess carefully how much work you will be able to do. It doesn't have to be all over right away. But it is definitely good to have an idea of how much work it will take to transform your chosen house. Long distance moving companies MD, have great employees with experience to help you with your move and they probably can recommend good local house renovation workers.
This is not the most fun factor to think about, especially not when compared to upgrades and aesthetics. Calculate the cost of adaptation. Try not to exceed your budget. Consider tax costs and monthly costs of utilities. Keep in mind that these costs will remain consistent over time. You will still have to regulate all expenses, even if your circumstances change, such as retirement or sudden job loss. Leave some breathing space in your budget so that you will feel comfortable while staying in your new home for years to come.
Sometimes you can find a great house in not-so-good condition. You should consider the price of the house and the cost of renovation and if it fits your budget, and you can wait a bit it might be a great purchase.
Think about the minor changes you can make after finding a perfect home in Maryland
This is probably the most fun part of looking for a house. Minor changes can make big difference and they can be done easily by you and your friends. Painting the walls, redecorating, adding fun pieces of furniture and all those little things can make the house become a home. However, don't forget to make a list of all the minor changes as they can add up quickly and can break the budget.
Finding a perfect home in Maryland is an exciting adventure that can be quite stressful. Once you overcome that, you will have to move into your new home. The best tip we can give you is to hire professional movers to help you. We wish you good luck in finding the home of your dreams!