There is no right time for moving, and whenever you decide to move it is bound to bring you some stress. You have to pack up your entire life and move to a completely new location. But, so that you can stay in control of your life and have a successful moving process, you need an apartment moving checklist. You'll see just how much it will help you out! We at A2B Moving and Storage have decided to share our checklist that will keep you right on track. Let's get into it.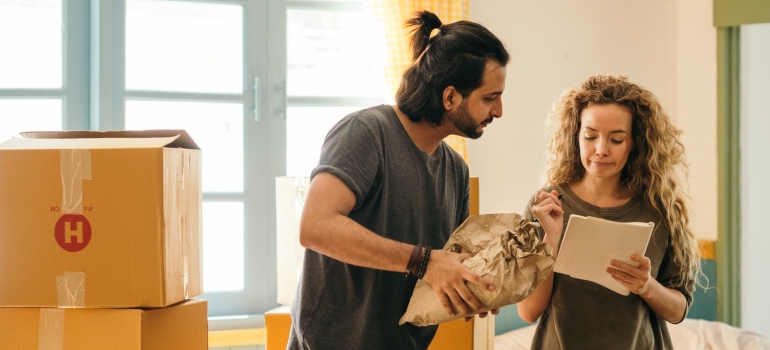 Eight weeks before you move
For this step in the apartment moving checklist, eight weeks is the recommended minimum, but you can always start even sooner if you have the time! Of course, in cases of emergency, you start when you can. But for the best results, we recommend at least eight weeks.
Get a floor plan of your new residence – This will make it possible for you to organize where which item goes in your new home. Why think so much in advance? This will help you out with picking what furniture you will keep and what furniture you will get rid of.
Start an inventory list – It's very important that you know exactly how much stuff you own. Not only will this help with not misplacing furniture or items, but you will have a wonderful overview of your belongings for your DC apartment movers.
Ask various companies for moving cost estimates – This will allow you to calculate the average price of the move you want to orchestrate. When you've arrived at the number, choose your movers carefully.
Keep all of your move-related files and documents safe – We'd recommend getting a folder just for your moving paperwork. Until the move is completely finalized, you need to know exactly where each document is.
Arrange to change information on all of your documents, and transfer children's school, health, and any other kind of records
Choose the right movers for your move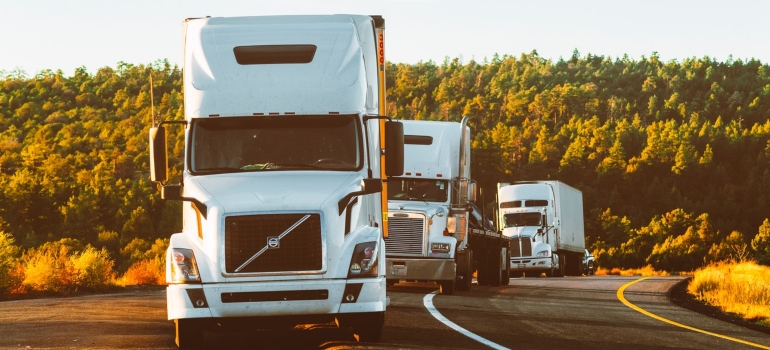 Five to six weeks before you move
The full swing of the moving process isn't starting yet. But there are a few things you can take care of before your
interstate movers DC arrive so that you don't have to think about them anymore. The sooner you sort all of the following things, the sooner you can chill in your new apartment.
Search for good healthcare providers – When moving somewhere, one of the more important things is finding a trusted healthcare professional. We usually don't think about doctors and healthcare until we feel bad. But, to be safe, you should check the healthcare offered in the vicinity of your new home.
Send your new address to everyone who needs it – This includes your insurance agents, various credit card companies, friends, family. Change your address in your ID, medical records, etc.
Dispose of everything you don't need – You've already decided what you're taking with you. So, now is the time to get rid of everything else.
Gift items to friends, donate to the less fortunate, or just recycle!
Four weeks before the move
The move is getting closer and closer! It's still pretty early to panic, but here is the next part of our ultimate apartment moving checklist.
Hire moving services DC – Four weeks in advance is the perfect time to hire your movers. Also, keep in mind that movers offer a lot of other services. For example, you might be interested in packing services! Remember to book them as well.
Get moving supplies – You can skip this step if you're hiring packing services. But if you're packing by yourself, you will need moving boxes, packing tape, labels, etc.
Clean the furniture that isn't cleaned often – Clean your carpets, your sofas, couches, all the thing you're usually avoiding. It's a perfect time. Your furniture will arrive freshly clean to your new apartment.
Start emptying your freezer – All of the food you have frozen needs to be eaten! This is just perfect because you will save both time and money on groceries in the last four weeks before your move.
Organize your travel and book lodging – You may need to wait a few days for the move to be finalized. So, a hotel, or motel might be needed.
Three weeks before the move
Take care of your utilities – Cancel them at your current location and prepare to connect them to your new apartment.
Prepare car documents – You can add them in the folder with the rest of your documents, or store them somewhere in your car.
Hire childcare – If moving day seems it's going to be too stressful for your little ones, you should hire someone to look after them until you pick them up and move.
Two weeks before moving day
Make arrangements to move pets if you have any.
Check with your movers what are the items they won't move – Usually this includes cleaning supplies, most things that can be spilled, house plants, and other fragile items. You will personally need to transport these items.
Check your car with a professional before the move!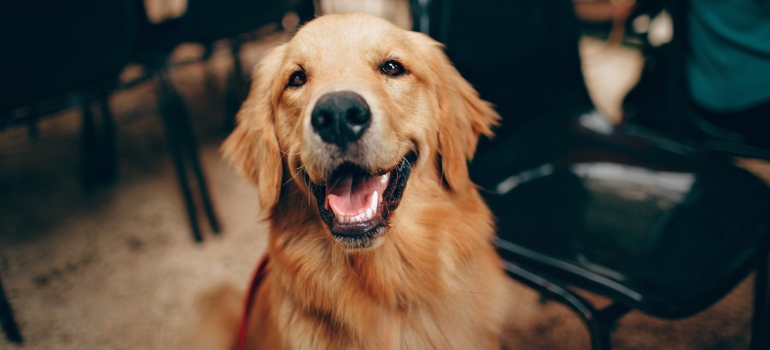 One week before the move
Prepare your prescription medicine for a few weeks – And remember to forward any prescriptions you have to a new pharmacy!
Prepare funds for your move.
Transfer bank accounts, cancel deposit boxes, etc.
A few days before the move
Have your movers come and pack up your things 
Defrost refrigerators and freezers for moving
Set aside what you will personally transport – Including jewelry, documents, etc.
The day of the move
Be available to your movers – Your professional moving company will most likely not have any issues arriving at their location, but just be available to answer the phone.
Complete the Bill of Lading
Check your home one last time before the movers leave – You don't want to forget something important!
We hope our apartment moving checklist will prove useful for your DC relocation. Good luck!