Are you having second thoughts about where to keep your real estate deeds? Actually, there are many solutions when it comes to safekeeping important documents. It is just a matter of choosing the most convenient option. In this article, movers DC Area will guide you through the process. And help you discover the best places in DC Area to keep real estate deeds. Take a look at how to prepare your paperwork and where to keep it.
You have several options when it comes to safekeeping real estate deeds in DC Area
Even in this modern age, we are still dealing with a lot of paperwork. Maybe not on a daily basis. But everyone has some important paperwork that needs proper storage.  Of course one of the most valuable and important paperwork that people own is their real estate deeds. This is a thing that you will rarely use. So, you need to make sure that it is stored properly to withstand long-term storage. Luckily, it is not that difficult to do. Moreover, you have many available options. You can:
Rent a safe deposit box at a bank
Rent a storage unit
Keep your documents at home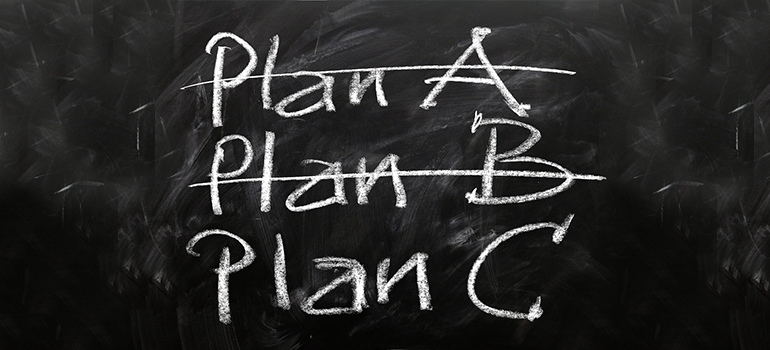 Renting a safe deposit box at a bank is the safest option
The safest place to safe-keep your real estate deeds is to rent a safe deposit box at a bank.  Of course, if you can do it at your bank, that would be the most convenient option. Moreover, it could be the cheapest option as well. Maybe your plan already includes a safe deposit box or maybe you, as a long-term faithful client, could get some sort of discount.  Naturally, make sure that your bank provides reliable service. You do not want to pay some bank to misplace your documents. As there are many banks that do not provide high-quality service, we will show you're the best places in DC Area to keep real estate deeds in a safe deposit box.
The best banks to rent safe deposit box in DC Area
PNC Bank
Capital One Bank
EagleBank
TD Bank
SunTrust
Wells Fargo Bank
PNC Bank
Bank of America
Renting a storage unit is a cheaper solution
Renting a deposit box is the safest solution when it comes to storing your documents. However, it is not the cheapest option. Luckily, there is a cheaper option. There are many moving and storage companies that offer storage units suitable for keeping documents. Of course, since you are looking for the safest option, you want to make sure that you are dealing with the best movers Washington DC offers. That is why you need to do a lot of checks and research in order to locate the top service. Here is what you need to consider:
Conditions in the storage facility
Safety
Service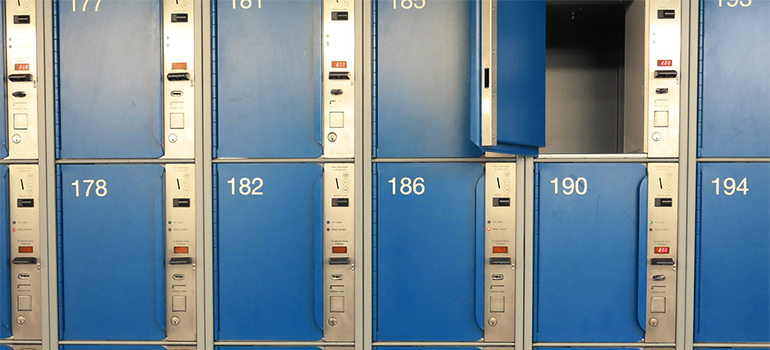 In-storage conditions
There are many different storage facilities in the DC area. Unfortunately, many of those do not provide proper service. The main problem is the conditions in the facility. That refers to hygiene, humidity, and temperature. If you are looking to store your important documents safely, you will want to do it in a clean place. A dirty place will not only endanger your documents but also shows how that particular facility operates.  In such places, there is a large possibility of pest infestations which can really compromise your real estate deeds.
Another big problem in storage facilities is humidity, which is especially important when keeping paperwork of any sort. If you are planning to use the best storage services DC area residents recommend, use those that operate in climate-controlled conditions. Climate control will handle the humidity and prevent temperature fluctuations from which facilities without this advantage suffer.
Safety concerns
Another important thing that you need to pay attention to is safety. Some DC storage companies are not investing enough in this aspect of their business, to say the least. That is why you need to pay special attention to this when renting storage in DC Area to keep real estate deeds. You want to see, 24-hour surveillance and security, modern locks, alarm systems, etc. And you can find that only with the top storage services Washington DC offers.
Storage services
Unfortunately, not every storage company offers the option for safekeeping documents. So you need to find those storage facilities that have that service available. Usually, companies that offer business storage, can handle important documents for individuals.
Keeping real estate deeds at home
Of course, one of the best places in DC Area to keep real estate deeds is your home.  It is the cheapest option and, most of the time, the most convenient alternative as well. Naturally, everything is easy when you have a safe in your home.  But you can also keep your paperwork in a box. Just make sure that you put that box in a safe place. Away from water and gas pipes and any kind of moisture. Before you put your papers in a box you should put your paperwork in plastic sheet covers, to give them some extra protection.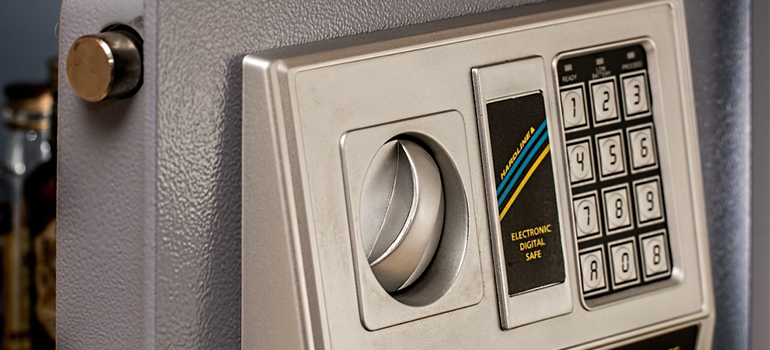 Record your documents electronically if you are keeping them at home
If you decide to keep your documents at home it would be smart to record them electronically. You will be less burdened if you know that there is a virtual copy of the document online. And you can do it easily and quickly.  Office of Tax and Revenue offers electronic recording of your documents. Do it and you will not have to search for the best places in DC Area to keep real estate deeds anymore.
Choose the option that suits you the most
Those are the best places in DC Area to keep real estate deeds. We showed you some of the best places if you want to rent a safe deposit box. We showed you how to find the best storage facility if you want to go cheaper but still want to keep them out of your home. And what to do when you are keeping your documents at home. Think carefully and choose your option.