No matter if you are moving to a new state or just down the street, relocation is one of the most exhausting and stressful experiences. Not only that you have to deal with packing and unpacking, but you also need to think about the paperwork. Nobody likes dealing with legal issues, but the paperwork is unavoidable. Reading and signing contracts is tiring, but it is crucial that you understand every single detail in them. No understanding moving contracts and paperwork can cost you a lot of money. Therefore, in our article, you will find everything you need to know about the moving document and be ready for a successful and smooth move.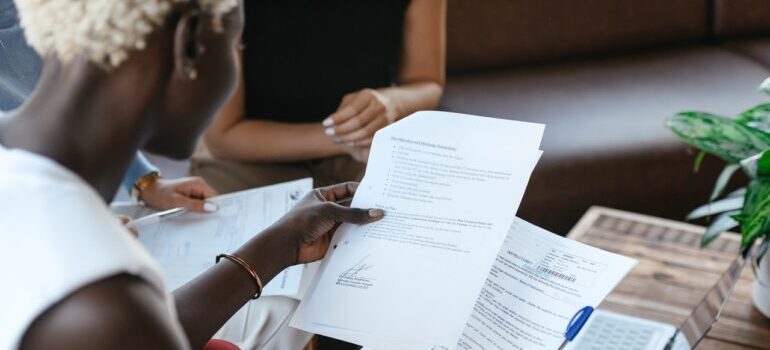 Understanding moving contracts and paperwork is important
You might wonder why it is important to understand moving contracts and paperwork. However, if you want to be well-prepared for your upcoming move, you need to be well-informed. There will be a lot of papers to sign and a lot of new different terms that might cause you a headache. So, understanding moving contracts and paperwork is of utmost importance. Moving paperwork is full of information about the steps your long distance movers dc will going to take. It also contains a list of things you need to do and things you shouldn't do at all. If you do not understand the moving contract, then many things can go wrong. Your belongings might get lost or your movers might not be able to carry all your belongings to your new address. You can also end up with the wrong storage space. 
Moreover, once you sign a moving contract it becomes a legal document that can be used in court. But, if you don't fully understand the papers then you can easily become a victim of a moving scam. No one wants this, so understanding moving contracts and paperwork is a must!
Estimates and quotes
When you start searching for moving companies DC area, the primary order of business you will deal with are estimates and quotes. This number will tell you how much the movers you contact will charge you for the move. When you have this information you will know to form your moving budget and you can make a decision which moving company to choose. However, there are two different estimates you should know:
Non-biding estimate – This means that the moving estimator will tell you the expected cost of your move. They will probably ask you about what moving services you want and estimate how much your belongings might weigh. Afterward, they will tell you how much they believe your move might cost.
Biding estimate – This type of document means that the moving company guarantees the cost of the move.  The professional movers will visit your home, make a list of all the things you want to move. After that, they will give you a written assessment of all the things you will be moving. Remember that this is the norm, and you should ask for it if a moving company wants to give you an estimate over the phone. Also, you need to know that after signing the document you are obliged to move all the items. Whatsmore, you can not add more items or remove ones that are on the list.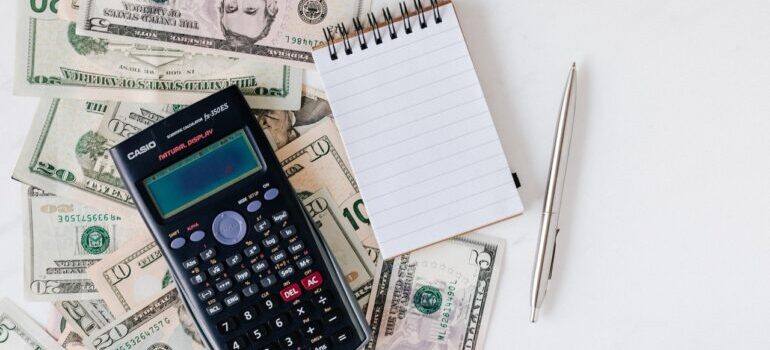 Bill of landing
Once you decide to relocate, the residential movers DC you are working with will give the moving contract. This contract is called the Bill of landing and it is between you and the moving company that will take care of your belongings. There are a lot of things to find in this contract, so you need to it very carefully. The Bill of landing contains:
the license of the moving company and contact information 
your information – just like moving company gives their information, you must leave your as well
information about where from and where to your items are going 
the dates when the relocation is going to take place
the costs of the service and how you will pay –  this is very important 
how you will solve problems that may occur during the moving process
Remember that you can also ask for storage services DC Area if you need extra storage space for your staff. This service will be charged additionally and listed in the contract. Therefore, make sure that you check everything before signing the Bill of landing. The moving company will also sign the contract and give you a copy that you should keep with you. This contract serves as your receipt for the serves provided by the movers.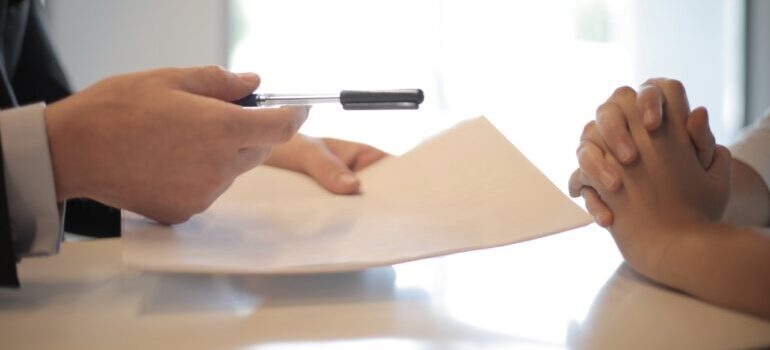 The inventory list
The inventory list is the last thing you need to know when understanding moving contracts and paperwork is concerned. As we have mentioned above, the moving company you choose will come to your home and make an inventory list. This list will come together with the Bill of landing. Once you sign the Bill of landing, it will be impossible to change the inventory list during the move. Therefore, you need to make sure that all the items you want to relocate are clearly marked on the list. Also, it is very important to state in which condition the items are given to the movers.
Understanding moving contracts and paperwork is crucial for a worry-free and successful relocation. Hopefully, our article will help you get a grasp of all the legal stuff you need to deal with during relocation.