There's nothing more relaxing than spending time surrounded by spectacular nature. Being in nature is a strong anti-stress therapy. So, if you decide to hire services of A2B Moving and Storage to move to Virginia, you are doing the right thing. Virginia is a beautiful state. And, it has numerous hidden gems. Also, you will have time to explore them all. Here, we will present some of the best Virginia places for nature lovers. However, they are our choice. And, living in Virginia, you will have ample time to check them all. And, even find many more nature sanctuaries, where you will love spending your free time.
Before checking the best Virginia places for nature lovers, we can learn a bit about the country
Virginia is stretching from the Chesapeake Bay to the Appalachian Mountains. It also borders the Atlantic to the east. Being one of the original 13 colonies, Virginia has many interesting historical sites. And its capital, Richmond, is among them. However, when it comes to moving to Virginia, you have to consider some more factors.
Northern Virginia is economically more developed than the rest of the country. You may decide to relocate to this part with the assistance of Northern Virginia movers. If so, you will be close to Washington DC. This means that you can also secure a good job in DC. However, Northern Virginia also has the highest living costs. The bottom line, you will have numerous nature gems in the vicinity. And, you can easily visit those in other parts of the country.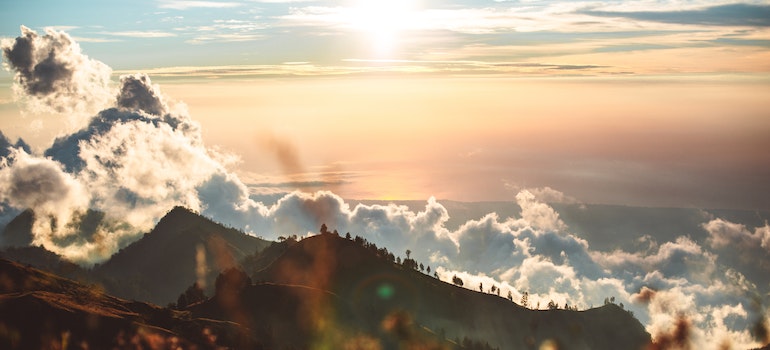 Virginia Regions
Virginia has various regions. And, living in them is very different. Also, nature is different in all of them. Basically, we can divide Virginia into eight regions:
Central Virginia
West Central
Southside
Hampton roads
Eastern Virginia
Southwest
Northern Virginia
Shenandoah Valley
Considering the terrain, we can roughly divide Virginia into three parts
Virginia consists of a mountain part, middle plains, and a coastal part. The Western part of the country is dominated by Appalachian Mountain ranges. At the Southwest of the country is the Appalachian Plateau, and Mount Roger. In the North, stretching into Pennsylvania, are Allegheny Mountain ranges. If this area is your choice, look no further than moving companies Falls Church VA. They will bring you to this area safely.
And on the Southside, we will find the beautiful Blue Ridge Mountains. Nestled between the Blue Ridge and the Allegheny Mountains is Shenandoah Valley. This 150 miles long area is one of the most productive agricultural areas of the state. From there, the terrain is slowly descending towards the Atlantic Coastal Plain. Already this shows that Virginia can offer a lot to nature lovers. Regardless of if you love mountains or the seaside, there will be something for you.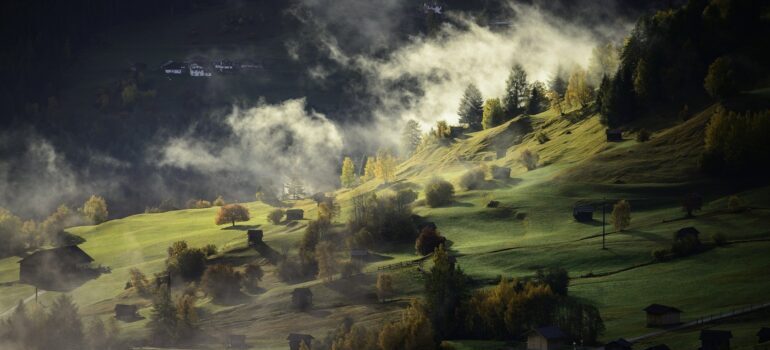 Virginia rivers and coast
The most significant rivers in Virginia are:
James
Potomac
Shenandoah
Rappahannock
York
Also, nature lovers may find John H. Kerr Reservoir and Smith Mountain Lake very interesting spots. Many are visiting those for kayaking. Some love going there for camping, or hiking.
Hampton Roads is one of the world's largest and most vital natural harbors. It is ice-free year-round. And, that fact makes the harbor so important.
If you are an artist suffering the creativity block, let the wonderful Virginia nature dissolve it
Nature can inspire. And, from many artists, we heard that they got read of the creativity block thanks to stunning Virginia landscapes. Imagine yourself sitting behind the piano, and watching ocean waves crashing on the shore. It sounds relaxing. And it sounds inspiring at the same time. So, your fingers are starting to play. The music, so long locked inside you, is now echoing through your room. And, if you are in such a situation, let piano movers Northern Virginia bring your instrument into your new coastal home.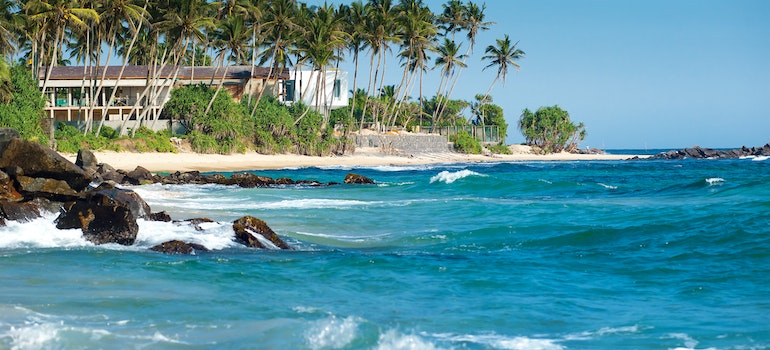 Compton Peak Summit and Shenandoah National Park
If you are among those who love hiking through forested mountains, this is the right place for you. It is a moderate route, with will take you about 1 h 24 min to complete. The fourth and back  3.7-km route is located in the Shenandoah National Park. The truck starts near Bentonville city. The route is moderately challenging. However, it is popular among bird watchers, and people who love hiking, and rock climbing. The national park usually has many visitors. So, you will probably meet many of them. Also, dog lovers are visiting the trail from March through October. They are allowed to bring along their pets, but they must be on a leash.
Interesting rock formations
Along the track, you will witness unusual rock formations. That is one more thing that people love about this trail. By visiting this place, you will experience Virginia's impressive geological past. And, some of them will leave you speechless. In case you think of moving to Virginia, moving and storage Alexandria VA will take care of you to relocate you fast and safely.
Rose River Falls
If you ever decide to visit Shenandoah National Park, you simply have to visit Rose River Falls. The energy coming from those waterfalls will leave you breathless. Its cascade can be reached via a 3.5-mile trail through forests. This waterfall is especially dramatic in spring and summer after heavy rainfall. So, if possible, visit them in springtime. In case you need any kind of storage service while you enjoy beautiful nature spots in Virginia, check out storage Alexandria VA. Your belongings are perfectly safe and protected in our modern storage facilities.
Panther Falls
You simply have to visit this place if you love chilling near the water. What makes this waterfall oasis unique is that it is only accessible via a short trail through the wood. They are located on the Pedlar River, east of the Blue Ridge Parkway.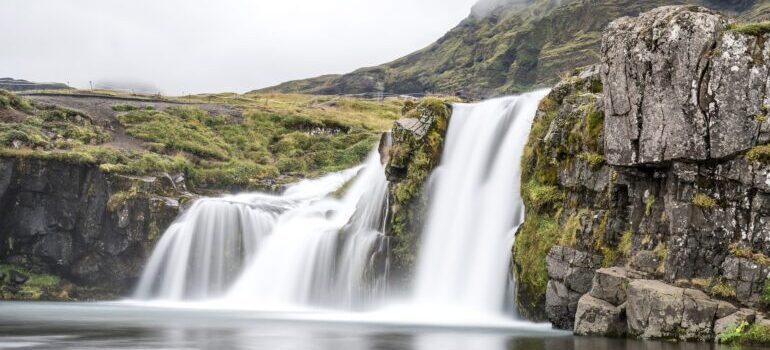 Birch Knob Tower
This man-made structure is located in the Heart of Appalachia. Its construction took four years. You will need to climb the 183 steps to reach the top. One up, you will enjoy a panoramic view. So, you will be able to see Ohio. The closest city to the Birch Knob Observation Tower is Clintwood.
 However, keep in mind that it is open between April 1st and January 7th. Visiting at some other time, you won't be able to enjoy the stunning scenery that it offers. If you have difficulty finding good and reliable movers for your Virginia move, check out movers Arlington VA, and you won't need to look any further.
Savage Neck Dunes Natural Area Preserve
For white sandy beaches fans, this place is definitely one of the best Virginia places for nature lovers. With 15m tall dunes within the preserve, this place is home to many species of songbirds and beach tiger beetles. You can take a long walk along the beautiful beach while observing many beautiful animals that come your way. For the best moving service in Sterling, you should definitely go for movers Sterling VA.
Great Dismal Swamp and Blue Mountain Range
The swamp is located between Virginia and North Carolina. And it has more than one million acres. In the heart of the swamp, is Lake Drummond. There, you can enjoy the fascinating landscapes. You'll stumble upon many wildlife and you can enjoy cypress trees. To move anywhere in Virginia, contact any of movers Ashburn VA and enjoy your seamless move with the most dedicated crew around.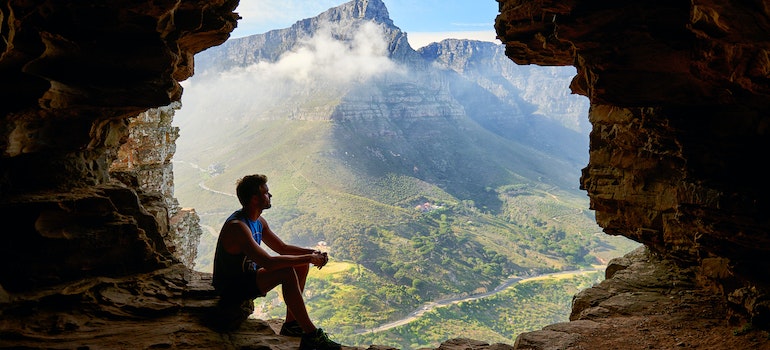 Another stunning place where people for Virginia and North Carolina like to go are stunning Blue Range Mountains. They are probably the most iconic landmark of Virginia. So, no wonder that they are on the list of the 50 most beautiful places on Earth. You will enjoy visiting them in all seasons. During the summertime, you can go hiking. And in winter, there are many ski centers that you can enjoy.
Sand Cave at Cumberland Gap is certainly on the list of the best Virginia places for nature lovers
You are probably surprised to find out that Virginia has its own sand cave. Also known as a Gap Cave, it is located at the border with Kentucky, and Tennessee. This sandstone cave was not made of water. It was actually made by wind, taking away softer parts of the sand rock. 
Since you are already in the Cumberland Gap National Historical Park, it is a good idea to visit the White Rocks. Once you reach the peak, you will be able to see the tri-state area. If you want to set on an adventure, you definitely want to come here. It has countless hiking trails and unique geological formations at nearly every turn. You'll feel amazed all the time.
There are countless places that nature lovers can enjoy in Virginia
With a so diverse landscape and so many places to see, it is not easy to choose the best Virginia places for nature lovers. We have here presented some of them. However, we can freely say that you may visit any corner of this interesting country. And, that you will stumble upon some interesting this worth seeing. So, you won't, make the mistake of visiting any part of this picturesque country. Besides, once you move in, you will have ample time to visit various parts of the country. In the meanwhile, we hope that this guide will be helpful to you.