Both big and small businesses use storage units all the time. Nowadays, this option has become more popular than ever. Simply because it provides security, flexibility, and accessibility, improves your organization, is cost-effective, and you'll have better space management. But if you do not know how to use your storage Alexandria VA, you can jeopardize the entire process. Many business owners rent units without the necessary knowledge and we want to help you obtain it. So, let us review common mistakes to avoid when using business storage units. Let us prepare you to manage your storage unit like a pro.
Common mistakes to avoid when using business storage units – how do we do it?
The purpose of our guide to common mistakes to avoid when using business storage units is to show you what is out there and prepare you for it. There are thousands of different variations depending on the nature of your business. And this is something you'll know once you get to know the common issues most businesses can face. Some of the most common ones are:
Choosing the wrong unit.
Not using all the perks of a unit.
Neglecting legalities and the term of the lease.
Poorly organizing and not maintaining the unit.
Not taking insurance and security seriously.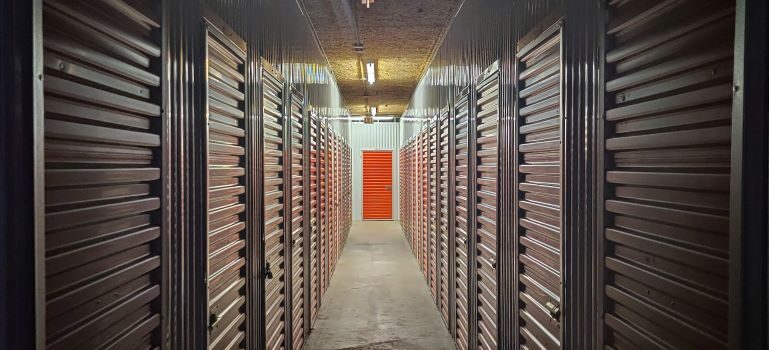 So, before you contact your A2B Moving and Storage company to rent a unit for your needs, you should list down all issues you want to avoid. Or, if you already have a unit, create a plan on how to improve and avoid mistakes being made in the future.
What is the purpose of your business storage unit?
The very first thing you must figure out is the purpose of your storage space. As you may know, US laws prevent you from working from your storage unit. This means that your storage unit will always be a support to your main hub. With that in mind, you will probably use the unit to store equipment, documents, or any inventory related to your business. Some business owners rent units purely to store corporate legal documents and make heaps of them inside the unit. Others keep products and pull them out once they need them. And some store business-related vehicles, machinery, and other equipment.
All in all, this is the first thing you must figure out before calling Northern Virginia movers and renting a unit. This will influence your budget, the size of the unit, and in which way the leasing contract is assembled. Not being prepared from the start is one of the worst common mistakes to avoid when using business storage units.
Poor warehouse management is one of the common mistakes to avoid when using business storage units
Once you rent a unit, you must manage it properly. There are several steps you must take to do this. And again, this largely depends on the nature of your business. The first step is to have it all on paper or an app. Using one of the storage managing apps is crucial to track inventory and marking tasks on a calendar. If you are not using an app, you should have some kind of labeling and tracking system in place. To be honest, labeling is a must regardless of the situation because it will tell you what is inside each container. Then, overpacking a unit should never be an option. If you do it, you will endanger items that are stored, people who are managing the unit, and other units. So, avoid overpacking and always leave enough space in your unit for free and safe movement.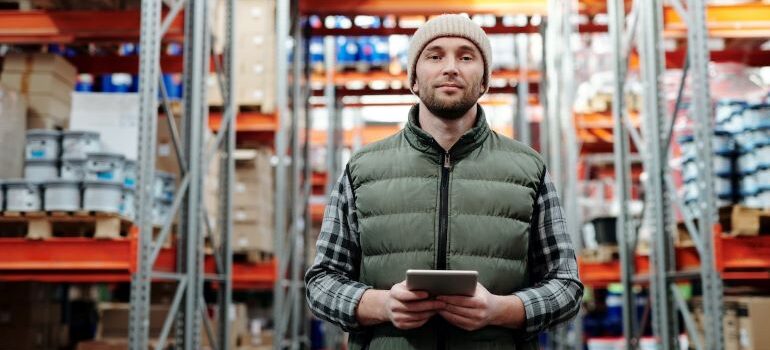 The best storage solutions on the market
As you may know, there are outdoor and indoor units. Some are part of a bigger warehouse while others are solitary units, usually smaller in size. And you must decide which one is the best for your business. Simply because one of the most common mistakes that businesses make when renting a storage unit is not choosing the right size. It is essential to accurately assess the amount of space required to store items to ensure that the unit is neither too small nor too large. A unit that is too small will not provide enough space to store all the required items. On the other hand, a unit that is too large will waste valuable resources. Not to mention that the bigger the unit, the more resources you must invest to clean, manage, and organize it.
This can lead to accessibility issues, poor management, and eventually, loss of revenue. Therefore, work with your best movers Alexandria VA and let them help you create a plan and rent the appropriately sized unit. Moving companies have the best warehousing solutions and they know exactly what your business needs. We can recommend a climate-controlled storage unit as it is the best one on the market. It will keep your items safe from all environmental influences and facilities with such units are usually properly secured. Just determine the size first, and then rent the unit you like the most.
Security and insurance
Security is a significant concern when storing business items in a storage unit. You should choose a storage facility that has adequate security measures in place, such as video surveillance, security gates, and security alarms. Also, you should take steps to secure your own items within the unit. Using high-quality locks and ensuring that all items are stored properly should be a good start.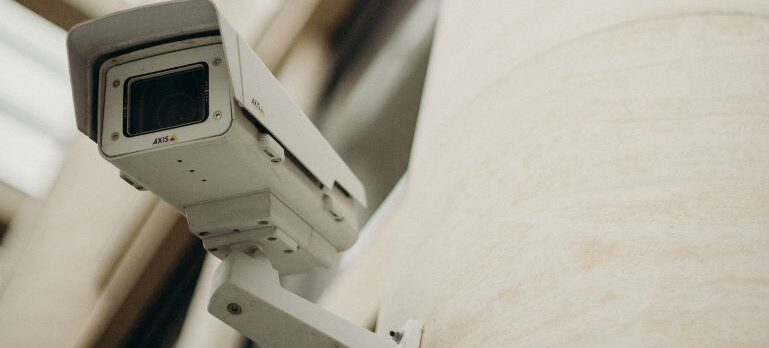 Moreover, you should consider insuring the items stored in the storage unit, as most storage facilities do not provide insurance coverage for stored items. Once items are locked behind a unit, it is your responsibility what will happen to them inside. This is why proper packing and maintenance are important. Although, a human error can occur at any time, and this is where insurance comes in. Insuring items will protect against loss or damage, providing peace of mind and financial protection in case of an incident.
Keep your unit clean and organized
Regular maintenance of the storage unit is essential to ensure that items are kept in good condition. Businesses should ensure that the unit is kept clean and free of debris, pests, clutter, or humidity. Also, items should be stored properly to prevent damage, misplacement, theft, and other unfortunate events. You should either hire a cleaning crew or maintain the unit by yourself. Guided by your available time and budget, organize yourself in a way to maintain a clean and clutter-free unit.
Now you are more aware of common mistakes to avoid when using business storage units. Choosing the appropriately sized unit, considering accessibility, taking security seriously, organizing, and maintaining the unit. These are all critical considerations for businesses that want to make the most of their storage unit investment. By avoiding these common mistakes, you can ensure that your items are safe, secure, and easily accessible whenever you need them. Good luck.