Are you tired of walking into your garage and feeling smothered by clutter? As moving and storage experts, we know firsthand how important it is to have a well-organized space. A cluttered garage can make it difficult to find what you need. But it's also not a safe place. But don't worry; in this article, we'll reveal to you some creative storage solutions for your cluttered garage, from shelving to cabinets to overhead storage. A2B Moving and Storage Moving company offers you the best moving and storage services to help you to stay organized regardless you want to move or you just need storage units. The practical tips and ideas we will share with you can help you transform your garage into a functional and organized space.
What are the best storage solutions for your cluttered garage?
Before you begin organizing your garage, it's important to determine your storage needs. First, you should determine the available space in your garage to determine how much space you have. Second, you should consider what items need to be stored in the garage. This can be anything from tools and gardening equipment to seasonal decorations and sporting goods. Once you have a clear idea of what you need to store, you can begin to decide what type of storage will be best for your needs. For example, you can think bout using shelves, cabinets, pegboards, or even overhead storage solutions. If you're feeling overwhelmed, don't worry! Many moving companies in Alexandria VA offer storage solutions and can help you find the best storage options for your specific needs.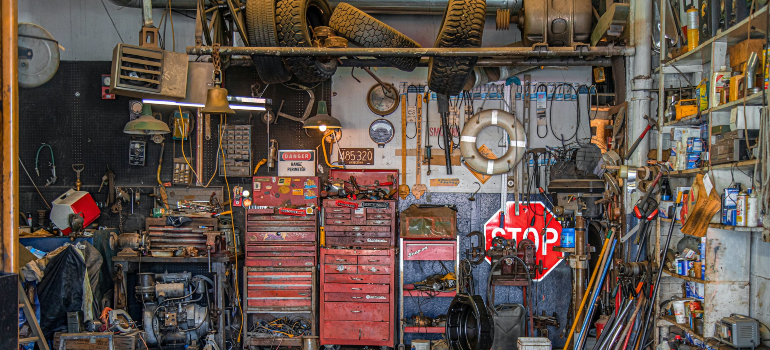 Some of the best storage solutions are
Installation of wall shelves
Overhead storage systems
Use pegboard and slat wall storage systems
Install wall shelves – One of the simplest storage solutions
Wall shelving is one of the simplest and most effective storage solutions for a cluttered garage. By installing shelves on the walls, you can free up valuable floor space and keep your items organized and easily accessible. Whether you're storing tools, sports equipment, or seasonal decorations, wall shelving is a great way to maximize storage space and keep your garage clutter-free. Storage Alexandria VA, also offers you well-organized storage units that will help you to keep your things organized. 
Use overhead storage systems
Overhead storage systems are a great solution to a cluttered garage. They take advantage of the often overlooked and underutilized space above your head. These systems consist of shelves or platforms that mount to the ceiling and allow you to store items like boxes, bins, and bulky appliances above. Overhead storage is ideal for items you don't use often but still want to keep organized and out of sight. They also create more space in your garage and make it easier to park your car.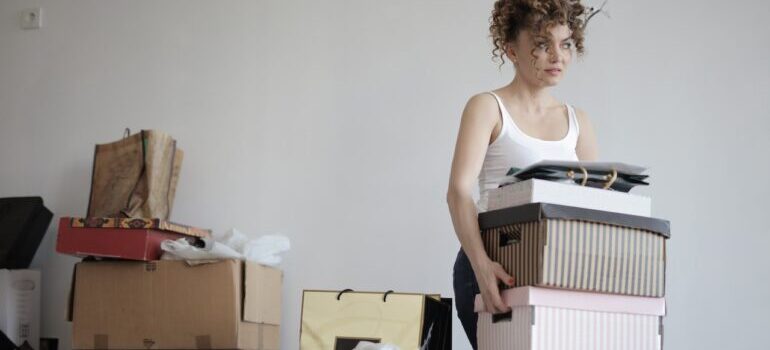 Use pegboard and slat wall storage systems
Pegboard and slat wall shelving systems are versatile and efficient storage solutions for a cluttered garage. These systems consist of a wall-mounted panel with evenly spaced holes to which hooks, baskets, and other storage accessories can be attached. This way, you can easily customize your storage space to meet your specific needs. And also, you can easily change the layout as your storage needs change over time. Pegboard and slatwall systems are especially useful for organizing small items such as hand tools, garden tools, and hardware. By keeping these items visible and within easy reach, you can save time and increase efficiency when working on projects in your garage.
Choose the best storage solution for your cluttered garage!
Virginia is known for its historic landmarks, stunning natural scenery, and bustling urban centers. But also this state is also known for its famous annual Pony Swim. Moreover, many other interesting places to visit and have fun. So, if you plan to move to Virginia or you need the best storage solutions for your cluttered garage, movers Virginia is at your disposal. So, think about the storage solutions we will reveal to you, and choose the best for your garage!