A comfortable workspace can reduce stress, leading to improved job satisfaction and retention rates. This is why it is important making your new office feel like home. A welcoming environment can foster a positive company culture and encourage collaboration and teamwork among colleagues. If you are planning an office relocation, make sure that you hire movers DC area relies on.
Steps for making your new office feel like home
There are many ways to make your working space feel more like home. When you work in a welcoming space, you will be more productive.  You should try to personalize the office space, adjust the lighting, and decoration, add some plants, etc.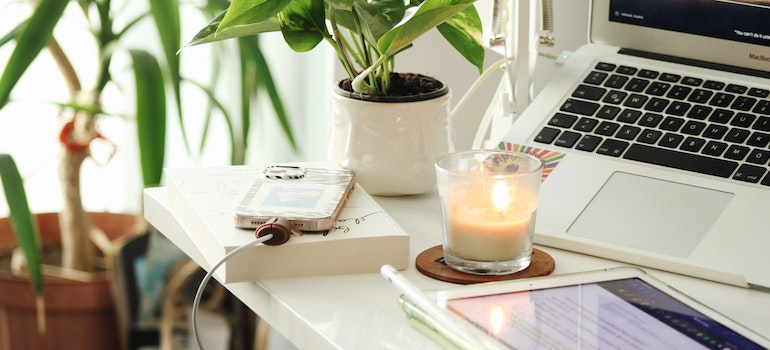 Make your office space more personalized
To have a more welcoming and personalized space, you can do a few things. There is so much that you can accomplish by adding personalized touches to your workspace. For example, plants can add a touch of nature and freshness to any workspace. Choose easy-to-care-for varieties like succulents or spider plants if you're not confident in your green thumb. Just make sure that you check with your office movers DC their policies on moving plants. Another thing that helps make your new office feel like home is displaying personal items. Whether it's a favorite photo or a piece of art, displaying personal items can make your workspace feel more like home.
Investment in decoration and lighting will help in making your new office feel like home
Harsh fluorescent lighting can make a workspace feel clinical and uninviting. Switch to warm, soft lighting to create a more relaxed and cozier atmosphere. This will surely make your office feel cozier and more welcoming. Also, you can invest in comfortable seating. A comfortable chair can make a big difference in how you feel at work. Look for chairs with good lumbar support and adjustable height and armrests.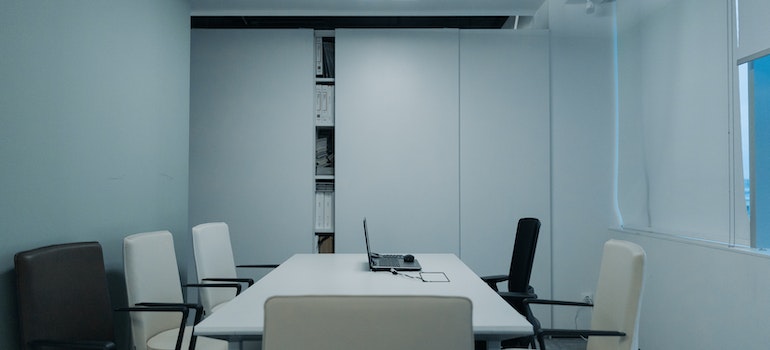 Your co-workers will surely appreciate it, as well. And don't be afraid to inject some color into your workspace. You can do this with a colorful rug, a bright piece of art, or even just a colorful mug for your coffee. Make sure that you finish painting before your long distance movers Washington DC relies on arrive. Remember, the key is to create a space that reflects your personality and makes you feel comfortable and productive.
Keeping your office tidy is important for productivity
A cluttered workspace can be stressful and overwhelming. Take a few minutes each day to tidy up and organize your space. This is the key to better productivity. When your workspace is well organized, the work will be more efficient.
Conclusion
Moving to a new office can be a daunting experience, but there are several effective strategies to make your new workspace feel like home. To begin with, it's crucial to tailor these strategies to your preferences, as everyone has unique needs and requirements. If you're working with Washington DC hourly movers, you can rely on their professional assistance to ensure a smooth and seamless relocation process. With the logistics taken care of, you can focus on personalizing your new office by choosing the right color scheme, lighting, furniture, and decor that reflect your personality and promote productivity. In summary, creating a comfortable and inviting workspace requires careful consideration and planning, but with the right strategies and professional assistance, you can make your new office feel like home in no time.