Are you a new resident in Alexandria? Congratulations on your move! As you settle into your new community, it's important to familiarize yourself with the essential resources and services available to you. Alexandria, a vibrant city located in Virginia, offers a wide range of amenities that will make your transition smoother. From healthcare facilities and educational institutions to transportation options and recreational activities, there are countless opportunities awaiting you. In this guide, A2B Moving and Storage will explore the essential resources and services for new residents in Alexandria, providing you with valuable information to help you make the most of your new home. So, let's dive in and discover what Alexandria has to offer!
Learning all there is about essential resources and services for new residents in Alexandria
Are you about to become a new resident in Alexandria? Exciting times lie ahead! However, it's essential to be prepared for the changes and challenges that may come your way. Therefore, make sure to hire someone reliable to help you move. Although you can relocate on your own, give local movers VA a chance. They will help you move without breaking the bank.
Anyway, here are some key things to consider as you embark on your journey in Alexandria:
Housing: Begin by searching for suitable housing options in Alexandria. This refers to apartments, townhouses, or single-family homes. Furthermore, conduct thorough research to ensure you find a place that meets your needs and budget.
Transportation: Familiarize yourself with the transportation system in Alexandria. Moreover, the city offers various options, including buses, metro, and bike-sharing programs.
Utilities: Set up your utilities such as electricity, water, and gas before moving in. Additionally, contact the respective service providers to ensure a smooth transition and avoid any inconvenience.
Healthcare: Locate healthcare facilities and register with a local doctor or medical center. It's important to have access to medical services in case of any emergencies or routine check-ups.
Education: If you have children, research the schools in Alexandria and enroll them in the appropriate educational institutions. Also, be aware of the registration deadlines and gather the necessary documentation for enrollment.
Community services: Take advantage of the community services available in Alexandria, such as libraries, parks, and recreational centers. These resources provide opportunities for socializing, learning, and engaging in various activities.
What else awaits new residents in Alexandria?
To be honest, there is a lot to look forward to in Alexandria. You and your family will love living there. However, you should know there are some additional services to check. For instance, familiarize yourself with the local government services available to residents. This includes services related to permits, licenses, voter registration, and public safety. On the other hand, Alexandria is home to a diverse array of local businesses.
From grocery stores and pharmacies to restaurants and retail outlets, these establishments cater to your everyday needs and contribute to the local economy. By utilizing these essential resources and services, you can ensure a comfortable and enriching experience as a new resident in Alexandria. Make the most of what the city has to offer and embrace the vibrant community around you.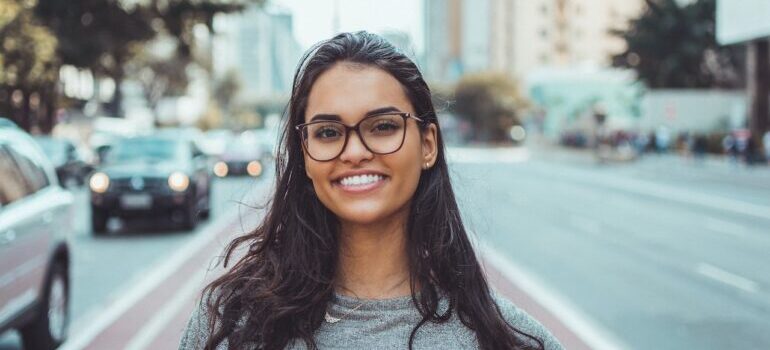 Additionally, as a new resident in Alexandria, it's important to be aware of the cultural and recreational resources available to you. The city is rich in cultural heritage, with numerous museums, art galleries, and historical sites. Exploring these attractions will not only deepen your understanding of Alexandria's history but also provide opportunities for personal enrichment. On the other hand, you should look into moving and storage Alexandria VA. This is something you should do before moving here.
Post-relocation activities in your new Alexandria home
After long distance moving companies Northern VA help you move, it's time to unpack! Now that you're settling into your new home, it's time to start exploring and engaging in post-relocation activities. Here are some ideas:
Unpack and organize: Start by unpacking and setting up your new living space.
Get to know your neighborhood: Take a walk or drive around your new neighborhood to familiarize yourself with the surroundings.
Explore local attractions: Alexandria is a city with a rich history and plenty of attractions to discover.
Try local cuisine: Alexandria boasts a diverse culinary scene. Treat yourself to a variety of delicious dishes by trying out local restaurants and eateries.
Join community events: Keep an eye out for community events and activities happening in Alexandria. Attend festivals, farmers' markets, and neighborhood gatherings to connect with locals and make new friends.
Explore nature: Alexandria is surrounded by beautiful natural landscapes. Take advantage of nearby parks, trails, and waterfront areas to enjoy outdoor activities like picnics, walking, or biking.
How to settle in your new city like a pro?
Before you move, research your new city. Learn about its neighborhoods, housing options, transportation, and essential services. Plan your move strategically to minimize stress and ensure a smooth transition. Then, reach out to locals through online communities, social media groups, or networking events. Take time to explore your new city. Walk or drive around different neighborhoods, visit local attractions, and discover nearby amenities. Join local clubs, organizations, or community groups that align with your interests or hobbies.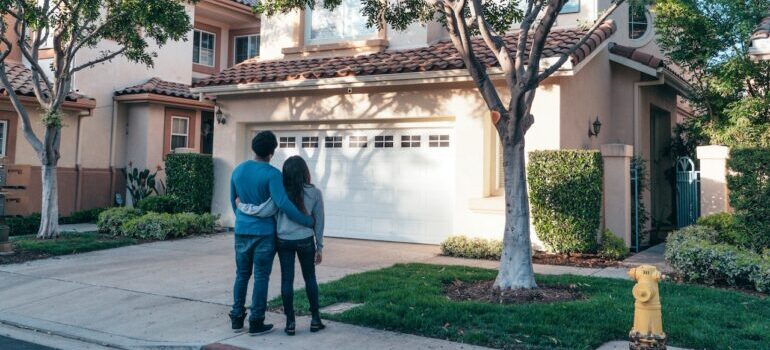 Let the information about essential resources and services for new residents in Alexandria sink in
In conclusion, as a new resident in the city of Alexandria, it's crucial to be aware of the essential resources and services available to you. These include healthcare facilities, educational institutions, transportation options, utilities, community services, and local businesses. Accessing these vital resources will ensure a smooth transition and enable you to fully embrace your new life in Alexandria. So, make the most of the diverse offerings and take advantage of the essential resources and services for new residents in Alexandria. All in all, good luck with your relocation! Contact A2B Moving and Storage to get a free quote!