Are you planning a trip to Washington, D.C.? Before you embark on your adventure, it's essential to be well-prepared by packing for D.C. weather. The capital city of the United States experiences a range of weather conditions throughout the year, so packing accordingly will ensure your comfort and enjoyment. Let moving companies DC area explore some tips on how to pack for D.C. weather, ensuring that you're ready for whatever the city's climate brings. So, let's delve into the secret of packing for D.C. weather and discover how to make the most of your trip to Washington, D.C.!
How to prepare for life in D.C.?
First of all, preparing for life in Washington, D.C. requires some essential steps to ensure a smooth transition. You need someone reliable on your side to help you move. Hence, long distance movers Washington DC is here to step in any time.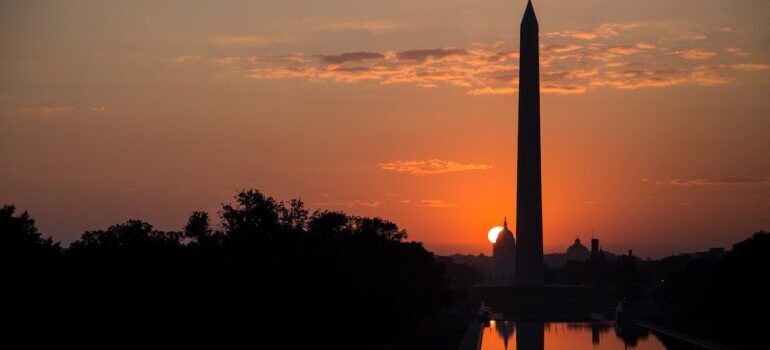 Here are some tips to help you prepare for your new life in the capital city:
Research the city: Conduct thorough research about Washington, D.C. to familiarize yourself with its neighborhoods, transportation options, cost of living, and cultural aspects. This will help you make informed decisions and set realistic expectations.
Secure housing: Find suitable housing options that fit your needs and budget. Explore different neighborhoods and consider factors such as proximity to work, amenities, and safety. Additionally, start your housing search early to secure a place that suits you.
Set up utilities: Contact utility service providers to set up essential services such as electricity, water, gas, and internet. Ensure a smooth transition by arranging for these utilities before your move-in date.
Transportation options: Understand the transportation system in D.C. and decide on the best mode of transportation for your daily commute. Metro, buses, biking, or walking are common choices. Hence, familiarize yourself with the routes and schedules to navigate the city efficiently.
Establish healthcare services: Research healthcare providers in D.C. and register with a local doctor or medical center. Moreover, obtain necessary health insurance coverage to ensure access to quality healthcare services.
What is the weather like in D.C.?
The weather in Washington, D.C. is characterized by distinct seasons, each offering a unique experience. In the summer months, which typically span from June to August, the city experiences hot and humid conditions. On top of that, temperatures can soar into the 90s Fahrenheit (30s Celsius), accompanied by high humidity levels. It's advisable to dress in lightweight and breathable clothing, use sunscreen, and stay hydrated to beat the heat. Local movers DC knows all about it. They help people move any time of the year.
Furthermore, as the calendar transitions to fall, usually from September to November, D.C. experiences mild and comfortable temperatures. Crisp mornings give way to pleasant afternoons, with temperatures ranging from the 60s to 70s Fahrenheit (15-25 degrees Celsius). Layering your clothing is a good approach during this season, as temperatures can vary throughout the day.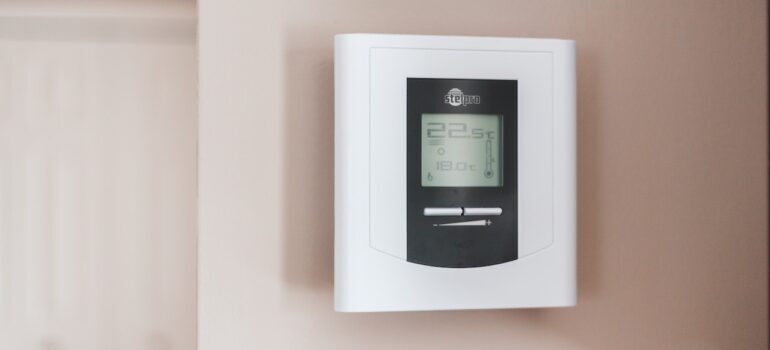 Finally, winter in D.C., spanning from December to February brings cooler temperatures and the possibility of snowfall. While the winters in D.C. are generally milder compared to some northern regions, it's still important to be prepared for colder weather. Also, average temperatures range from the 30s to 40s Fahrenheit (0-10 degrees Celsius), but occasional cold snaps can result in temperatures dropping below freezing. Hence, coats, sweaters, hats, gloves, and appropriate footwear are essential to stay warm and comfortable during this time.
Spring, from March to May, is a delightful season in D.C. as the city starts to bloom with vibrant colors. Temperatures gradually warm up, ranging from the 50s to 70s Fahrenheit (10-20 degrees Celsius). However, spring weather can be changeable, with occasional rain showers. It's advisable to carry a light jacket or umbrella to adapt to unpredictable weather conditions.
Packing for D.C. weather – handle the four seasons like a pro
When packing for your trip to Washington, D.C., it's crucial to consider the city's varied weather conditions. Packing for D.C. weather requires careful consideration to ensure you are prepared for any climate changes. Also, it's important to pack your furniture efficiently too. Let furniture movers Washington DC help you with it. Here are some tips to help you pack accordingly:
Layered clothing: As the weather in D.C. can fluctuate throughout the day, it's best to pack clothing that can be layered. Lightweight shirts, sweaters, cardigans, and jackets are essential items to include.
Comfortable footwear: Given the amount of walking you may do while exploring the city, pack comfortable footwear such as walking shoes or sneakers.
Rain gear: D.C. experiences occasional rain showers throughout the year, so it's wise to pack a compact umbrella or a raincoat that can easily fit in your bag.
Winter essentials: If you are visiting D.C. during the winter months, be sure to pack warm clothing items such as a heavy coat, hats, gloves, scarves, and insulated boots.
Sun protection: In the summer months, the sun can be intense in D.C., so packing sun protection items is important.
Versatile accessories: Accessories such as a lightweight scarf, a versatile shawl, or a hat can add style to your outfits while providing practicality in different weather conditions.
Travel-sized essentials: Remember to pack travel-sized toiletries and personal care items. This includes items like travel-sized shampoo, conditioner, body wash, and skincare products.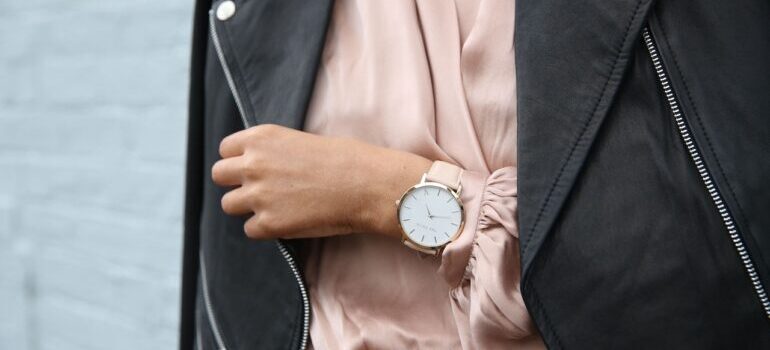 Efficient packing for D.C. weather is essential
In conclusion, packing for D.C. weather requires thoughtful planning to ensure you are prepared for the city's diverse climate. By packing layered clothing, comfortable footwear, rain gear, winter essentials, sun protection, versatile accessories, and travel-sized toiletries, you can adapt to the changing weather conditions and make the most of your time in Washington D.C. So, remember to pack accordingly and be ready for any climate changes that come your way during your visit to the capital city. All in all, don't forget to contact A2B Moving and Storage to get a free quote!