Relocation, whether across town or to a new country, is an inevitable part of our lives. It often marks new beginnings and exciting opportunities. Also, it involves complex processes, countless decisions, and extensive planning. One of the challenges people often face is decoding the jargon of the moving industry. Terms like 'accessorial services', 'bill of lading', or 'crating' might seem baffling at first. However, having a clear understanding of them can make a significant difference to your moving experience.  With that in mind, we will demystify some of the most important relocation terms, providing a helpful guide for your next move.
Which pre-move terms you should be familiar with?
Before you start the moving process, you'll encounter some pre-move terms that are crucial to understanding your relocation. 'Accessorial Services' are additional tasks your movers can perform. These can be packing or furniture disassembly, which are typically outside of simple loading and transport. The 'Binding/Non-Binding Estimate' refers to the cost quotation given by moving companies. A binding estimate is a guaranteed price, while a non-binding one can fluctuate based on the actual weight and services on a moving day.
Lastly, the 'Carrier' is not just any vehicle. It's the moving company responsible for transporting your belongings. Being familiar with these terms can give you an upper hand in your moving journey. You will know what you're agreeing to in the initial stages of your relocation. Of course, should you rely on one of the best moving companies Washington DC offers, they will also provide you with all of the necessary details.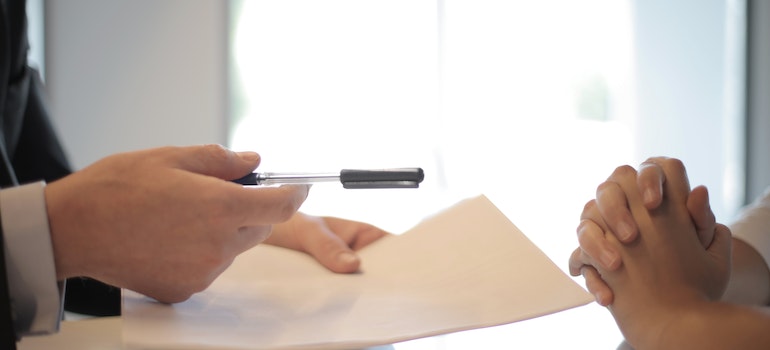 There are also packing terms you should know
As you start packing for your move, there are a few key terms that could really help you navigate this phase. 'Crating' is a service where custom wooden boxes. These boxes are created for items that are too heavy or too delicate to be packed in standard moving boxes. If you have items of this kind, some of the finest moving services DC can provide will help you relocate them safely. 'High-Value Inventory' refers to items that are significantly valuable, either monetarily or sentimentally. These include artwork, antiques, or jewelry, and special packing and handling measures are often taken for these. 'Packing Service' is a professional service offered by movers where they pack your entire home or specific items for you. This service can be a great stress-saver. As you can see, there are ways to better protect your items and choose the right services for your packing needs.
Moving day terms are highly important for you
On a moving day, there are certain terms that you should be aware of to ensure the process goes smoothly. The 'Bill of Lading' is perhaps the most important document. It serves as a contract between you and the movers. It includes key information like the services you've agreed to, the estimated cost, and the insurance details. If you hire some of the most dependable residential movers Washington DC residents trust, you will surely be provided with it.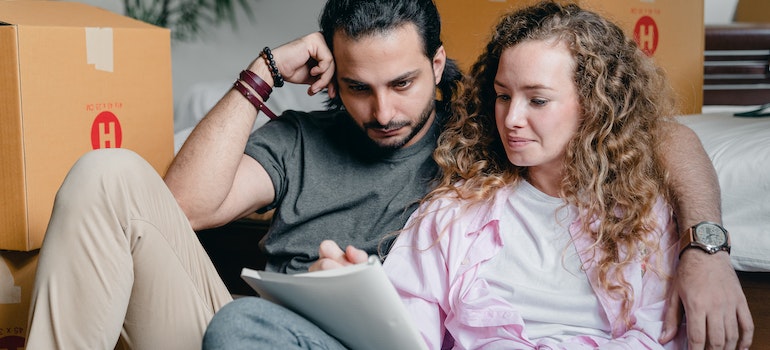 'Inventory' refers to the detailed list of items being moved, often itemized room by room. This list is crucial for tracking your belongings and useful if you need to make a claim for any lost or damaged items. The 'Tariff' is the menu of services and their rates provided by the moving company. Learn these terms and you will stay informed and in control during the bustle of moving day.
There is also a glossary for the post-move part
Once the move is over, you may still encounter a few terms as you settle in. 'Claims' are formal complaints you file with your moving company if any of your belongings are damaged or missing. It's crucial to file these as soon as you notice an issue. 'Storage-In-Transit' (SIT) refers to a temporary storage service provided by movers if your new home isn't ready when your items arrive, a common scenario in complex moves. 'Unpacking', while self-explanatory, can also refer to a professional service where movers not only unload your belongings but also unpack them according to your instructions. Make sure you understand all of the details and you will be prepared to handle any potential issues that might arise after or during the relocation process.
Rely on your movers to help you with other unfamiliar terms
Even with this glossary at your disposal, there may still be other relocation terms you encounter that aren't as familiar. That's something some of the most efficient movers DC area offers can help you with. They will move your belongings, but that's not all they can do for you. They're also there to guide you through the entire ordeal and make it as easy as possible. If you come across a term you're unsure of, don't hesitate to ask your mover.
They have all the necessary expertise and knowledge to break down these terms and provide clear, easy-to-understand explanations. Always bear in mind that communication is key in ensuring a smooth and stress-free move. So, keep the lines open and ask away any questions that might pop up during your relocation journey.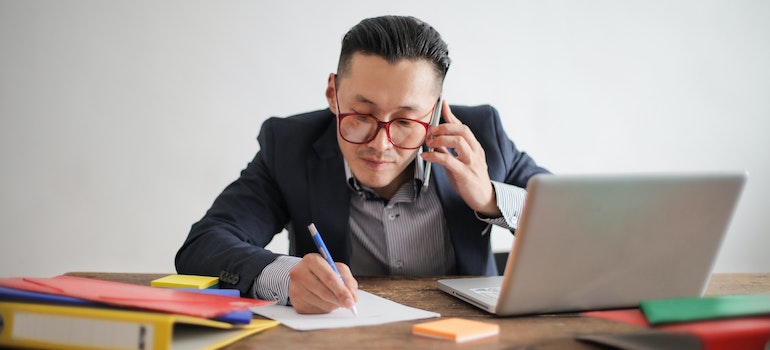 Learn the language of moving and go through the process with confidence
The language of relocation can indeed seem like a new dialect. However, with this handy glossary of important relocation terms, you're now ready to sail through the process more confidently. These terms aren't just industry jargon. They're handy tools that empower you to make the right decisions. This way, you will ensure your move is seamless and stress-free. While relocation can be a complex affair, with this newfound understanding, you can transform it into an exciting journey towards your new beginnings. Remember, knowledge is power – and now, you have the power to take control of your moving experience, one term at a time. Communicating with your movers and the entire process afterward is going to be fairly simple.