Residential Movers Washington DC

GET YOUR FREE ESTIMATE
"*" indicates required fields
Are you preparing for a move around Washington DC? Obviously, moving to the capital city of the United States does have its benefits. However, you should keep in mind that the relocation itself might be far from easy. After all, planning out a move is not something that most people are adept at. Don't worry, though – if you need the best residential movers Washington DC has to give you a hand, A2B Moving and Storage DC will be more than happy to do the job! All you have to do is to contact us, and we'll do everything else.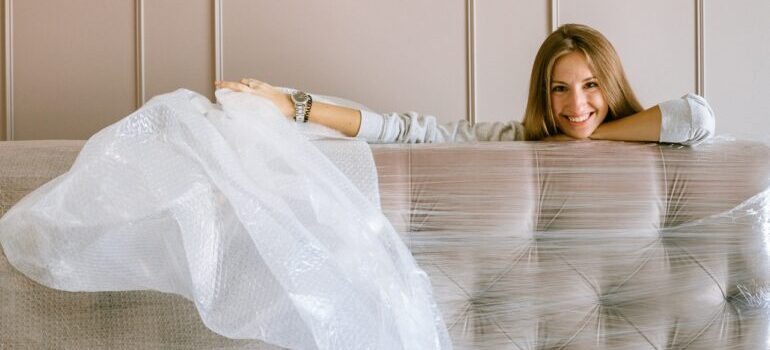 Hire the most experienced residential movers Washington DC can offer!
Once you start searching for residential movers, one thing is certain; you want the absolute best people for the job. Considering that, you're probably wondering – why is A2B Moving and Storage DC the home of the finest Washington DC residential movers? In order to answer that, we need to consider what makes a good mover in the first place. And sure, there are plenty of things to consider in that regard. But if you ask us, there's nothing more valuable in a moving company than experience.
Moving is just one of those things that people often take for granted; thinking that it's going to be far simpler than it really is. And once the process actually begins, you start seeing that there are all kinds of unexpected details that you haven't thought about. That's precisely why having experienced movers by your side is important; true professionals that have witnessed everything there is to see around the moving industry. And that's precisely what you get with our employees!
We've spent decades in the moving industry
If you're truly looking for the most experienced residential movers Washington DC has; you won't have to go far beyond A2B Moving and Storage. We've been an active part of the moving industry in the District of Columbia for almost 25 years! And in that time, we've constantly strived to perfect the way we provide our expertise and professional moving services to our customer base. For all of those long years, we've given people access to custom-tailored moving services at extremely agreeable prices. 
And perhaps most importantly for you – we've handled more than a few moves, allowing us to handle any kind of relocation with the utmost ease. We're more than adept at solving any kind of relocation issue. Plus, we've got all of the moving equipment you'll ever need; making us your only stop on the way towards a successful relocation in Washington DC! 
Our main goal is to provide the best customer services
One of the things that are great about having experience in the moving industry is not just becoming a household name. Instead, it's also about gaining valuable insights that allow you to approach the business of moving from the best possible standpoint. And that's precisely what A2B Moving and Storage DC do! Our company knows that the work of relocating a household from one location to the next means far more than just heavy lifting and driving. At the end of the day, this is an extremely personal and private matter.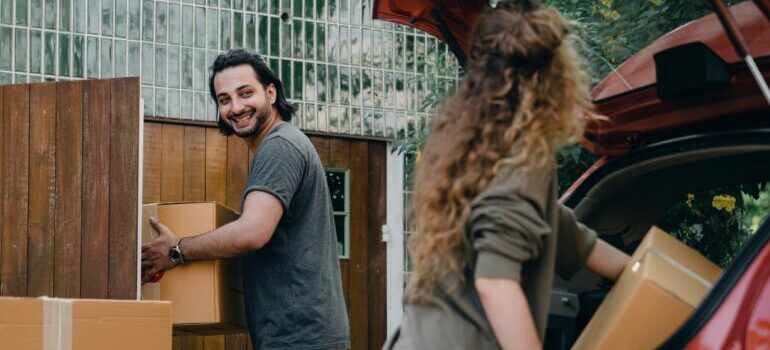 More than most other companies, we understand precisely how big of a transition this kind of move is for anyone. That's why our residential movers in Washington DC don't look at this as another menial task. Instead, we strive to provide the best possible customer care during this important phase in your life. It's quite simple, really; we know how important this is for you, which is why we express the utmost care while handling residential relocations. 
A2B Moving and Storage provides a huge range of moving services
As we've mentioned above, we are utterly dedicated to giving our clients the best possible moving service in the area. And that's why we've worked hard to ensure that we can take care of absolutely any kind of moving need you might have. In other words – our residential movers in Washington DC are prepared to provide all manners of relocation services, such as:
And besides this, we also want to make sure that you've got nothing to worry about when it comes to other aspects of your move as well. For instance; we've noticed that many people struggle with free storage space, especially during relocations. This is no big surprise – most of us realize just how much needless stuff we keep only when we have to move all of it to a new household. However, this is something our movers can help you with. We offer excellent storage solutions as well, providing an all-around great service for anyone in the midst of relocating to a new home! As you can see, our main goal is a completely stress-free experience for our customers. When we're handling your move, you should have absolutely nothing to worry about or stress out for; if there are any issues, we will handle them efficiently and quickly!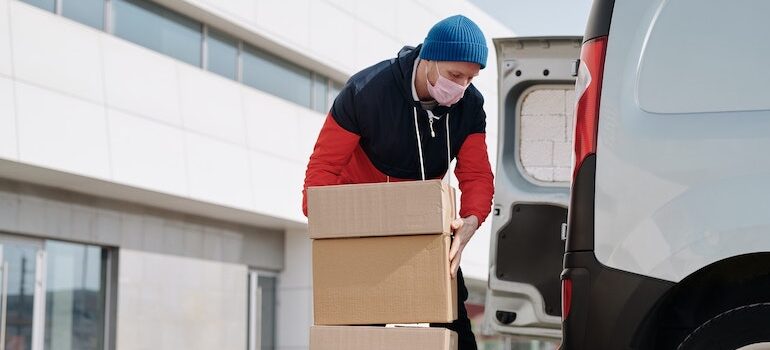 Reach out to our residential movers in Washington DC
At the end of the day, having the best residential movers Washington DC can offer is what will make or break your relocation. And if you go with A2B Moving and Storage, you can be damn sure that you've got the very best people in the business by your side. So why take any chances, or settle for anyone but the top brass? Just contact us when you begin planning your move around Washington, and we'll deal with all of the other details easily!
Get in Touch
"*" indicates required fields