Relocation is one of the most exciting events in our lives, but at the same time, it can be overwhelming as well. It requires good planning, organization, and dedication in order to complete all the tasks related to relocation. Without any doubt, packing is one of the most challenging tasks. From bulky and heavy furniture to fragile glassware it requires dedication and patience. It can be especially challenging if it is your first move and it is the first time that you will have to pack your valuables. Whether you are planning to do it yourself or to hire one of the moving companies DC area, it is important that you take your time to prepare your valuables for packing. Here are some tips on how to avoid beginner packing mistakes when moving in DC area.
Plan ahead and don't leave packing for the last minute
One of the most common mistakes for first-time packers is that they think they will need less time for packing than what is actually needed. Whether you are relocating your home or you are using office movers DC it will take time to pack your household items or office supplies. For that reason, make sure to start on time and plan everything ahead.
It would be useful to create a checklist of the rooms and make an inventory list of each room. Think carefully about how much time you would need for each room separately. For example, to pack a one-bedroom apartment in the DC area, approximately you would need three to four days. This is assuming that you are packing the whole day. For that reason make sure to give yourself extra time just in case of any unexpected events.
Avoid beginner packing mistakes when moving in DC area and downsize first
Another common mistake among first-time packers is that they want to pack all the possessions. Relocation is a good time to downsize your home and select which items you will use in your new location. Especially if you are using long distance movers DC, as your moving cost will be based on the weight of your belongings. Downsizing is a good way to get rid of the items that you don't use anymore but to save money on your relocation as well.
One of the good ways to declutter your home is to donate unwanted stuff. This way you will have more space in your new home. And you will help somebody that really needs those items. Invite your family and friends and let them choose some of your belongings. Also, consider organizing a garage sale as this way you will be able to earn some extra money that will come in handy for your relocation cost. 
Don't forget to pack the essential box
Even if you are using local movers DC and relocating just across the town make sure to separate the essential boxes. Not having this is one of the most common beginners packing mistakes. It is important to pack the essential box as you will need some belongings for the first couple of days in your new home before you unpack your moving boxes. Some of the belongings that you should pack and separate are:
Essential kitchen supplies
Toiletries and medications
Some clothes
Valuables and personal documents
Electronics and chargers
Make sure to get enough packing supplies
If it is your first time packing for relocation probably it is difficult for you to define a list of moving supplies that you will need. Even when you figure that out, the question is how many? But, don't worry- as you are not alone. Just like it is difficult to have an idea of the time needed for packing also it is difficult to determine the number of packing materials.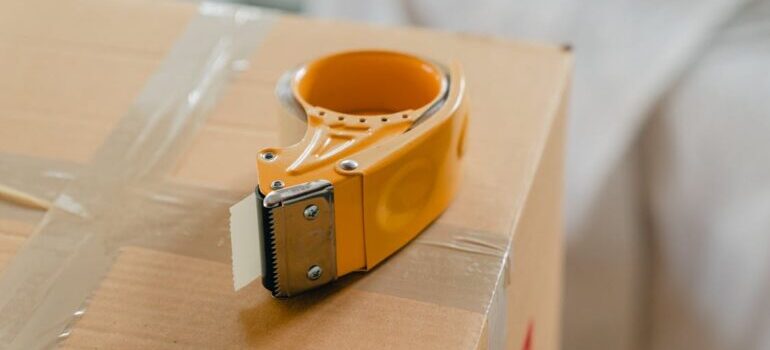 To avoid having fewer supplies than needed talk with people that have experience with moving to give you some advice. Also, make sure to go through your checklist again and try to figure out how many moving boxes, bubble wraps, and sealing tape you will need. Whatever number you determine that you will need consider arranging more. That way you will not have to go out in the middle of the packing to buy more supplies. Lastly, do not forget to label all the moving boxes.
Avoid beginner packing mistakes and ask professionals for help
Most of the people that are relocating for the first time are trying to save money and cut costs where possible. This is normal especially if you are on the budget. However, for some things, it is better to spend money now and have peace of mind. Taking some of the moving services DC, such as packing would be a great idea, especially if you are packing for the first time. This will save you money in the long run as you will not have to pay for possible damaged and broken items.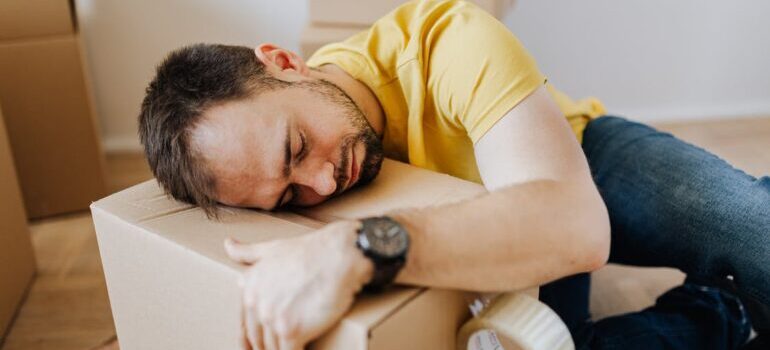 Hiring professionals to help you with packing means that all of your fragile items and your valuables will be well-protected. Packers have the necessary skills, knowledge, and equipment to wrap your belongings safely. Apart from saving time on packing, you will not have to worry about packing supplies. Professional movers will know what supplies you will need and how many of each.
Without any doubt, relocation is a process that needs to be well-planned. This can be especially challenging if it is your first relocation and you don't have any experience. For that reason consider asking for help when it comes to packing. But if you decide to do it yourself try to avoid beginner packing mistakes when moving in DC area and pack like a pro.